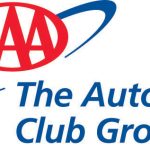 The Auto Club Group
AAA Roadside Assistance Tow/Light Service Driver - ( 2100017B ) **Description** **$1000 SIGN ON BONUS** **WILL TRAIN FOR SUCCESS – NO EXPER
AAA Roadside Assistance Tow/Light Service Driver – ( 2100017B )
**Description**
**$1000 SIGN ON BONUS**
**WILL TRAIN FOR SUCCESS – NO EXPERIENCE REQUIRED**
**What you will do: (Primary Duties & Responsibilities)**
AAA The Auto Club Group is seeking prospective Tow and Light Service Vehicle Drivers for our Emergency Roadside Assistance team. Our Roadside Assistance Heroes provide peace of mind to our members through identifying vehicle problems and providing applicable services to get them back on the road.
In this position, you will have the opportunity to:
+ Drive a full-size or mini service van or tow truck and operate applicable service equipment to assist AAA members, employees and other motorists.
+ Locate member breakdown locations via GPS or map
+ Perform functions such providing fuel, testing and replacing batteries, performing jumpstarts, providing lockout service and changing/inflating flat tires
+ Arrange for or tow vehicles
**How you will benefit:**
+ Earn a competitive wage with a potential of earning bonuses and performance incentives. Salary ranges from $23.00 – $24.00 per hour depending on experience
+ Overtime earning potential at time and a half the hourly wage
+ Shift premiums 5% for hours worked between 5pm and 11pm and 10% for hours worked between 11pm and 5am
+ $1000 sign on bonus; split payment at 90 and 180-days of employment
+ $250 Quarterly Perfect Attendance bonus
+ Referral program – refer a friend or family
+ Fully paid training
Excellent and comprehensive benefits packages are just another reason to work for the Auto Club Group. Benefits include:
+ 401k Match – automatic 3% enrollment and 50% company match up to 6% of pay
+ Retirement Savings Plan – 4% automatic company contribution each pay period upon eligibility; fully vested after 3 years of service
+ Medical, Dental, Vision
+ PTO – up to 2 weeks year one, 3 weeks year 2
+ Paid Holidays
+ Tuition and Certification Program Reimbursement
+ Paid uniform program
+ Free AAA Membership and membership benefits, discounts and rewards participation
With our powerful brand and the mentoring we offer, you will find your position as a **Service Vehicle Driver** can lead to a rewarding career at our growing organization. Excellent career advancement opportunities to supervisor and/or manager positions.
Successful Service Vehicle Operators will possess effective communication skills, superior customer service skills with 100% customer satisfaction, add value to members, are team and goal oriented.
This position requires the ability to work in an environment with exposure to road hazards and temperature extremes. Safety is the #1 priority for our employees! COVID-19 & On the Job Safety measures are in place and frequently evaluated.
**Qualifications**
**We're looking for candidates who: (Preferred/Required Qualifications)**
+ Have a high school diploma or equivalent and a valid driver's license
+ 21 years of age or older
+ Possession of a valid state driver's license with minimal driving infractions/incidents.
If employed in Illinois, possession of a valid Illinois C-Non CDL driver's license.**
+ Successfully complete drug screening, MVR, criminal background check, and DOT health screenings (pre-employment and ongoing).
+ Experience using tablets or electronic devices to update calls, review policy and procedure and information, document safety records and other applicable duties
+ Customer Service Experience including ability to effectively communicate to customers/ members and understand the need for meeting/exceeding customer expectations.
+ Ability to lift materials weighing up to seventy-five (75) pounds
+ Prefer prior experience but not required, servicing vehicles such as providing fuel, testing and replacing batteries, performing jumpstarts, providing lockout service, and changing/inflating flat tires, prior tow truck driver or roadside service experience. Safely operate a wheel lift, flatbed, dolly towing equipment and full-size or mini service vehicle and applicable service equipment and/or commercial driving experience.
**What it's like to work for us:**
We serve our members by making their satisfaction our highest priority. We do what's right by sustaining an open, honest and ethical work environment. We lead in everything we do by offering best-in-class products, benefits and services. And we value our employees by seeking the best talent, rewarding high performance and holding ourselves accountable.
All in all, we create an inclusive and welcoming environment of diverse backgrounds, experiences and viewpoints, realizing our differences make us stronger.
**Who we are:**
The Auto Club Group helps AAA Members enjoy life's journey with peace of mind by providing innovative solutions, advocacy and membership benefits wherever and whenever they need them. We currently conduct business in 13 states in the upper Midwest and the Southeast.
The Auto Club Group has established four long-term enterprise goals:
+ Long-term, sustainable, profitable growth
+ AAA Membership growth and renewal
+ Operational excellence
+ Become the "flagship club" of the AAA Federation
Important Note:
The above statements describe the principle and essential functions, but not all functions that may be inherent in the job. This job requires the ability to perform duties contained in the job description for this position, including, but not limited to, the above requirements. Reasonable accommodations will be made for otherwise qualified applicants, as needed, to enable them to fulfil these requirements.
The Auto Club Group, and all of its affiliated companies, is an equal opportunity/affirmative action employer. All qualified applicants will receive consideration for employment without regard to race, color, religion, sex, gender identity, sexual orientation, national origin, disability or protected veteran status.
**Primary Location** : United States-MI-Hudsonville
**Work Locations** :
MI-Grand Rapids Fleet Fac Mgt
2600 Chicago Drive Suite 400
Hudsonville 49426
**Job** : Automotive Service/Repair
**Organization** : Fleet
**Schedule** : Full-time
**Employee Status** : Regular
**Job Type** : Regular
**Job Level** : Individual Contributor
**Travel** : No
**Job Posting** : May 25, 2022, 11:13:01 AM
**Req ID:** 2100017B