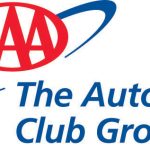 The Auto Club Group
Actuarial Analyst II- PIPELINE - ( 200001P2 ) **Description** **PIPELINE ROSTER** In order to provide qualified Actuarial candidates for mult
Actuarial Analyst II- PIPELINE – ( 200001P2 )
**Description**
**PIPELINE ROSTER**
In order to provide qualified Actuarial candidates for multiple positions, The Auto Club Group keeps a roster of interested applicants. If you are interested and fulfill the minimum requirements, please complete apply online.
Registration into the Pipeline Roster does not constitute any form of a commitment on the part of The Auto Club Group. This roster is valid for 6 months. Candidates may be required to re-apply again after 6 months the of initial date of registration to be considered as an active pipeline applicant
The Auto Club Group (ACG) provides membership, travel, insurance and financial services offerings to approximately 13.5 million members and customers across 14 states and 2 U.S. territories through the AAA, Meemic and Fremont brands. ACG belongs to the national AAA federation and is the second largest AAA club in North America.
**Primary Duties and Responsibilities:**
Develops pricing for current or new property/casualty insurance coverage and products. Executes scheduled rate reviews and indications to ensure rates are adequate, not excessive or unfairly discriminatory and internally consistent with experience. Analyzes and prepares competitive product and rate comparison reports. Formulates and interprets mathematical ratemaking models using available tools. Analyzes data, develops material and prepares appropriate communication.
Works with Actuarial Support in gathering and verifying data for rate indications, rate revisions and special projects. Manipulates data for actuarial review using standard software packages. Applies actuarial methods and principals to obtain indications, complete projects, analyze results and make recommendations. Determines relevant factors and researches suitable trend indications for analysis. Analyzes competitor's rate structures and coverage. Develops and prepares competitor rate manual analysis. Prepares reports, proposals, system documents, filing support and documentation files. Provides support to projects as required.
**Preferred Qualifications:**
Education:
+ Master Degree in Mathematics, Actuarial Science, Statistics or related field
Knowledge of:
+ Knowledge of auto or home insurance industry terminology and concepts
+ Proficient in SAS or other programming languages
+ Experience in new product implementation
WORK ENVIRONMENT
Works in a temperature controlled office environment.
**Qualifications**
**Required Qualifications:**
+ Bachelor's degree in Mathematics, Actuarial Science, Statistics or a related field.
+ Successful completion of three or more actuarial examinations and a minimum of 2 or more years of experience in an actuarial environment.
+ Maintain eligibility in the Actuarial Professional Development Program following department guidelines.
Experience in/with:
+ Analyzing technical studies and data and drawing sound conclusions
+ Calculating premium or reserves for new or existing products
+ Performing research and statistical analyses
+ Statistical tools in order to complete assignments
+ PC software applications (e.g. Word, Excel, PowerPoint, etc.)
Demonstrated skills in:
+ Preparation/presentation of material
+ Managing workflow to achieve multiple goals
+ Working individually and as part of a team
Ability to:
+ Make oral presentations to business units
+ Represent the department on inter-department teams
+ Apply actuarial methods and principals to obtain indications, complete projects, analyze results and make recommendations.
The Auto Club Group offers a competitive compensation and benefits packages including a base salary with performance based incentives; medical/dental/vision insurance, 401(k), generous time off, a complimentary AAA Membership and much more!
**Important Note:** The above statements describe the principal and essential functions, but not all functions that may be inherent in the job. This job requires the ability to perform duties contained in the job description for this position, including, but not limited to, the above requirements. Reasonable accommodations will be made for otherwise qualified applicants, as needed, to enable them to fulfill these requirements.
The Auto Club Group, and all of its affiliated companies, is an equal opportunity/affirmative action employer. All qualified applicants will receive consideration for employment without regard to race, color, religion, sex, gender identity, sexual orientation, national origin, disability or protected veteran status.
**Primary Location** : United States-MI-Dearborn
**Work Locations** :
MI-Admin Office Building (AOB)
1 Auto Club Drive
Dearborn 48126
**Job** : Actuarial
**Organization** : Actuarial
**Schedule** : Full-time
**Employee Status** : Regular
**Job Type** : Regular
**Job Level** : Individual Contributor
**Travel** : No
**Job Posting** : Oct 27, 2020, 2:38:44 PM
**Req ID:** 200001P2