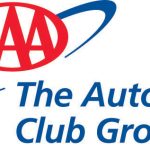 The Auto Club Group
Associate Attorney I – ( 220001WF )
**Description**
* This is a hybrid position reporting to the Detroit, MI office.
**Associate Attorney I – AAA-The Auto Club Group**
**What you will do:**
The Auto Club Group is seeking prospective **Associate Attorney I** who under close supervision, handle routine litigation and cases of limited exposure in which the insured or the Company is a defendant
In this position, you will have the opportunity to:
+ Develops and apply skills to control all aspects of litigation, including trial preparation, discovery, negotiation, presentation and, when necessary, appeals from District to Circuit Court.
+ Review and analyze files, insurance policies, all allegations, and pertinent medical and technical data.
+ Consult with medical and accident reconstruction specialists regarding injuries and disabilities.
+ Prepare responses to civil complaints, files and answer any appropriate motions when questions of law or liability are in dispute.
+ Determine feasibility of including third-party defendants in pending suits.
+ Select legal investigators and arranges for service of subpoenas and summonses.
+ File additional motions as facts of case and proper timing warrant.
+ Conduct discovery depositions; formulates interrogatories.
+ Under supervision of a Practice Leader, conducts examinations under oath.
+ Analyze information obtained through discovery and determines whether settlement is appropriate within his/her authority according to the Company guidelines.
+ Prepare case for trial, examining facts and developing trial strategy for construction of a strong defense.
+ Participate in jury selection.
+ Prepare and submit pre-trial statements; attends pre-trial hearings before judge.
+ Conduct defense of case, including delivery of opening statement, examination and cross-examination of witnesses, makes and argues motions, confers with judges and attorneys, delivers closing argument; prepares trial brief which includes insured's defense, applicable law, and jury instructions, when appropriate.
+ Prepare mediation summaries and appears before Mediation Tribunal to advocate defendant's case.
+ Evaluate award and makes decision as to whether to accept or go to trial within his/her authority.
+ Prepare uninsured motorist cases for arbitration hearings.
+ Research all pertinent documents and data; presents cases before arbitration tribunals.
+ Keep client advised of status of case in accordance with office guidelines and client satisfaction goals and consults with third-party clients regarding litigation against them, particularly as to its effect on their personal assets.
+ Advise insured and refers to independent counsel to protect insured's assets in event of an "over-limits" judgment as required.
+ Coordinate trial or settlement activity with co-counsel, as necessary, to protect interest of insured.
+ Apply cost/benefit considerations to all litigation activity in conjunction with evaluation with supervisor.
+ Negotiate reasonable and equitable pre-trial settlements on behalf of Company and insured, when and where possible.
+ Consult with senior-level Attorneys on cases when necessary.
+ With approval from Practice Leader, recommend to Appeals Committee whether judgments should be appealed based upon facts of cases and chances of recovery.
+ Participate in Claims Legal Council Program on a regular basis.
+ Consult with Practice Leader to render legal advice and opinions to branch claim personnel as requested.
With our powerful brand and the mentoring we offer, you will find your position as an **Associate Attorney I** can lead to a rewarding career at our growing organization.
**How you will benefit:**
+ Our Auto Club Group **Associate Attorney I** will earn a competitive salary of $69,200 to $107,681 annually with annual bonus potential based on performance.
+ Excellent and comprehensive benefits packages are just another reason to work for the Auto Club Group. Benefits include:
+ 401k Match
+ Medical
+ Dental
+ Vision
+ PTO
+ Paid Holidays
+ Tuition Reimbursement
**Qualifications**
**We're looking for candidates who:**
Education:
+ Juris Doctor Degree or graduate of accredited law school
+ Member of the State Bar of Michigan
Knowledge and Skills:
Knowledge of:
+ Civil law, judicial procedures and rules of evidence
+ Principles, methods, materials and practices of legal research
+ Discovery methods and techniques
+ Mediation rules, procedures and summaries
Ability to:
+ Demonstrate the ability to draft legal memorandum, motions and pleadings
+ Communicate effectively with other attorneys, court officers, the general public and others in a work environment
+ Analyze, organize, and present facts, evidence and related materials effectively in both written and oral forms
+ Utilize office computer software including claims litigation management systems
+ Willingness to work irregular and/or extended hours to meet professional responsibilities and deadlines
Successful **Associate Attorney I** will possess effective communication skills, ambition, motivation and drive!
**What it's like to work for us:**
We serve our members by making their satisfaction our highest priority. We do what's right by sustaining an open, honest and ethical work environment. We lead in everything we do by offering best-in-class products, benefits and services. And we value our employees by seeking the best talent, rewarding high performance and holding ourselves accountable.
All in all, we create an inclusive and welcoming environment of diverse backgrounds, experiences and viewpoints, realizing our differences make us stronger.
**Who we are:**
The Auto Club Group helps AAA Members enjoy life's journey with peace of mind by providing innovative solutions, advocacy and membership benefits wherever and whenever they need them. We currently conduct business in 13 states in the upper Midwest and the Southeast.
The Auto Club Group has established four long-term enterprise goals:
+ Long-term, sustainable, profitable growth
+ AAA Membership growth and renewal
+ Operational excellence
+ Become the "flagship club" of the AAA Federation
**Important Note:**
ACG's Compensation philosophy is to provide a market-competitive structure of fair, equitable and performance-based pay to attract and retain excellent talent that will enable ACG to meet its short and long-term goals. ACG utilizes a geographic pay differential as part of the base salary compensation program. Pay ranges outlined in this posting are based on the various ranges within the geographic areas which ACG operates. Salary at time of offer is determined based on these and other factors as associated with the job and job level.
The above statements describe the principle and essential functions, but not all functions that may be inherent in the job. This job requires the ability to perform duties contained in the job description for this position, including, but not limited to, the above requirements. Reasonable accommodations will be made for otherwise qualified applicants, as needed, to enable them to fulfil these requirements.
The Auto Club Group, and all of its affiliated companies, is an equal opportunity/affirmative action employer. All qualified applicants will receive consideration for employment without regard to race, color, religion, sex, gender identity, sexual orientation, national origin, disability or protected veteran status.
#LI-KT2
**Primary Location** : United States-MI-Detroit
**Work Locations** :
MI-Detroit Legal
150 W. Jefferson Suite 1500
Detroit 48226
**Job** : Legal
**Organization** : General Counsel
**Schedule** : Full-time
**Shift** : Day
**Employee Status** : Regular
**Job Type** : Regular
**Job Level** : Individual Contributor
**Travel** : No
**Job Posting** : Jun 28, 2022, 3:55:16 PM
**Req ID:** 220001WF