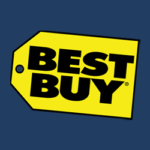 Best Buy
**787345BR** **Job Title:** Associate Director, Product - Best Buy Health - Care Centers **Job Category:** Digital & Informati
**787345BR**
**Job Title:**
Associate Director, Product – Best Buy Health – Care Centers
**Job Category:**
Digital & Information Technology
**Store Number or Department:**
940020-215-Health Tech Strategy Remote
**Job Description:**
Best Buy is seeking an Associate Director, Product – Best Buy Health – Care Centers to lead a portfolio of products and services focused on creating and excuting the roadmap for the future of our subscription billing and care center platform capabilities. The Associate director will have a particular focus on ways to use technology innovation and "touch" to help seniors and individuals with chronic conditions live independently in their homes and provide peace of mind to the millions of people caring for aging relatives.
This role requires mastery of product management skills and is responsible for defining product vision, roadmap, and authoring longer term objectives and key results in partnership with their product team and key stakeholders. In addition, this individual has responsibility for overall product prioritization, ensuring their product portfolio delivers results that advance their vision and prioritized objectives.
Furthermore, this individual must have a deep understanding of their key customer and business metrics and leverage that knowledge to inform their priorities. To that end, this individual also will be responsible for ensuring continuous feedback loops with their users and supporting discovery practices that effectively inform their priorities and how they advance against the product team vision.
This servant leader will partner closely with Engineering, Architecture, Operations, and consumer teams and business leaders to define and develop innovative solutions that leverage the unique and differentiated capabilities and assets of Best Buy Health to drive consumer growth.
The Associate Director, Product – Best Buy Health – Care Centers will have a demonstrated history of defining strategies and delivering solutions that meet the needs of the user, accomplishing this both through their work and by leading and inspiring teams. S/he also will be accountable for driving modern development practices while enabling human-centered design to deliver the roadmap and iteratively launch solutions over multiple flight paths that align to our health care strategy.
The ideal candidate for this role would have a unique blend of strategic leadership, product management acumen and deep understanding of the health care industry, particularly the health technology landscape. This role requires a person who can take complex problems and formulate a compelling approach to define roadmaps, drive to solutions, apply a customer-obsessed mentality, balance quantitative and qualitative inputs to drive to recommendations, all while engaging and partnering highly effectively with cross-functional teams and executives.
**Primary Roles and Responsibilities Include:**
+ Work closely with Digital & Technology leaders and Health executives to shape and define how technology can enable business objectives and priorities
+ Develop strategic ideas to leverage digital technologies to solve customer issues and unmet needs and enable new business opportunities
+ Partner with leaders to oversee the development of the vision & business case for high priority initiatives as well as agile roadmaps to mobilize
+ Identify new digital capabilities and emerging technologies and assess their impact, opportunities and threats, to shape the strategic direction of technology innovation efforts
+ Partner with Technology Architecture to develop and guide solutions needed to realize these opportunities in the short term and to build / configure to scale
+ Define the solutions and structures needed to realize these opportunities and coordinate holistic cross-functional roadmaps to ensure successful execution
+ Improve value creation by defining and aligning on KPIs to measure success
+ Serve as a thought leader, idea generator, source of inspiration to the broader organization while promoting innovative thinking through technology influence and industry knowledge
+ Lead outcome-based, user-centered product management across multiple matrixed individuals and teams, often requiring influence without direct reporting authority
+ Evaluates value, feasibility, and business viability risks prior to making investments in new technologies
+ Understand potential prioritization or trade-off decisions and make decisions to best enable necessary outcomes
+ Maintain an in-depth knowledge of the health care industry, customers, and technology trends and facilitate learning across the Health and Digital & Technology teams
**Required Qualifications:**
+ 4 or more years of relevant Product Management experience(Dev, UX, Strategy, etc.) within retail, health care, digital or technology areas
+ 1 or more years of experience with Call Center technologies, customer data management applications, and/or billing cycles/subscription businesses
+ 3 or more years of direct people management experience including demonstrated success developing engaged, inclusive teams
+ 2 or more years of relevant experience in strategy creation, customer focused solutioning, cross-functional leadership, etc.
+ Bachelors or advanced degree in IT, computer science, engineering, business, design, human computer interaction or related field or equivalent work experience. MBA a plus.
**Preferred Qualifications:**
+ 8 ore more years of relevant Product Management Experience (Dev, UX, Strategy, etc.) within retail, health care, digital or technology areas
+ 4 ore more years of direct people management including demonstrated success developing engaged, inclusive teams
+ Knowledge and passion for health care, retail, technology, and innovation
+ Excellent communication skills, both orally and in writing
+ Experience with agile
+ Ability to communicate to a wide spectrum of cross-functional team members, including technical and business resources
+ Executive presence
+ Ability to navigate internal and external working structures
+ Ability to build relationships and to lead and influence without direct authority
+ Proven ability to build collaborative relationships at all levels and ensuring teams create a collaborative culture
+ Advanced financial, business, product management, and technology acumen
+ Extensive background of work that demonstrates advanced knowledge and skill in product management
+ Ability to work in ambiguity and break-down ambiguity into actionable items over distinct time horizons
+ Proven ability to build collaborative relationships at all levels and ensuring teams create a collaborative culture
+ Proven self-starter with demonstrated problem solving and organizational skills
**Req #:**
787345BR
**Address Line 1:**
7601 Penn Avenue South
**City:**
Richfield
**State:**
MA
**Zip:**
55423
**Job Level:**
Director
**Employment Category:**
Full Time
**Brand:**
Best Buy
**Search Categories:**
Corporate Jobs, Digital and Technology