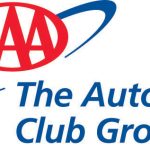 The Auto Club Group
Associate User Experience (UX) Designer - ( 220002ID ) **Description** The Auto Club Group (ACG) provides membership, travel, insurance and fina
Associate User Experience (UX) Designer – ( 220002ID )
**Description**
The Auto Club Group (ACG) provides membership, travel, insurance and financial services offerings to approximately 9 million members and customers across 11 states and 2 U.S. territories through the AAA, Meemic and Fremont brands. ACG belongs to the national AAA federation and is the second largest AAA club in North America
**I. Position Description**
Primary Duties and Responsibilities:
Working closely with UX Design Manager, Business stakeholders, Developers, and other agile team members, the UX Designer will serve as the voice of the customer throughout the research, design, and testing processes. Duties include:
+ Assists with user experience design – e.g. prototypes, wireframes – for new development features for ACG digital properties (aaa.com, AAA mobile app)
+ Develop and maintain a library of digital assets to be used in digital development to ensure consistency of user experience and to streamline development process
+ Maintain all UI/UX related artifacts for future reference
+ Assists with user experience discussions and gather data from both external and internal stakeholders
+ Assists with UX research design, fielding and interpretation of results to provide actionable recommendations for improved customer experiences.
+ Assist with UAT efforts through development of testing plans and executing tests against the plan
+ Advocates for the end user by influencing decisions to ensure that product and design decisions are aligned with user needs and expectations.
**Qualifications**
**II. Required Qualifications:**
Education:
+ Bachelor's degree in Marketing, Business, Computer Science, or Design or a related field.
Experience:
+ 0-3 years' experience working on UX research, design or testing for B2B or B2C oriented websites or mobile apps
+ Online portfolio that shows your approach to design and problem solving
+ Experience with design and prototyping software such as AdobeXD, Figma, InVision, InDesign, Illustrator or Sketch
+ Experience working in an Agile environment a plus
Knowledge and Skills:
+ Customer-focused with an acute eye for detail.
+ Must be a self-starter and able to work autonomously
+ Intellectually curious
+ Strong collaboration, communication and presentation skills
**III. Preferred Qualifications**
+ Experience with conducting user experience research
+ Experience creating prototypes
+ Experience with Design Thinking, Lean UX, or user centered design methodologies
+ Experience with Analytical Tools (Adobe, Google Analytics, HotJar)
**IV. Work Environment**
Works in remote/virtual environment.
The Auto Club Group offers a competitive compensation and benefits packages including a base salary with performance based incentives; medical/dental/vision insurance, 401(k), generous time off, a complimentary AAA Membership and much more!
Total Compensation Overview:
+ The Associate User Experience UX Designer will earn a competitive salary of $60,000 to $80,000 annually with annual bonus potential based on performance.
+ Excellent and comprehensive benefits packages are just another reason to work for the Auto Club Group. Benefits include:
+ 401k Match
+ Medical
+ Dental
+ Vision
+ PTO
+ Paid Holidays
+ Tuition Reimbursement
**Important Note:**
_ACG's Compensation philosophy is to provide a market-competitive structure of fair, equitable and performance-based pay to attract and retain excellent talent that will enable ACG to meet its short and long-term goals. ACG utilizes a geographic pay differential as part of the base salary compensation program. Pay ranges outlined in this posting are based on the various ranges within the geographic areas which ACG operates. Salary at time of offer is determined based on these and other factors as associated with the job and job level. The above statements describe the principle and essential functions, but not all functions that may be inherent in the job. This job requires the ability to perform duties contained in the job description for this position, including, but not limited to, the above requirements. Reasonable accommodations will be made for otherwise qualified applicants, as needed, to enable them to fulfil these requirements._ _The Auto Club Group, and all of its affiliated companies, is an equal opportunity/affirmative action employer. All qualified applicants will receive consideration for employment without regard to race, color, religion, sex, gender identity, sexual orientation, national origin, disability or protected veteran status._
**Primary Location** : United States-MI-Dearborn
**Work Locations** :
MI-Admin Office Building (AOB)
1 Auto Club Drive
Dearborn 48126
**Job** : Information Technology
**Organization** : Brand/Marketing
**Schedule** : Full-time
**Shift** : Day
**Employee Status** : Regular
**Job Type** : Regular
**Job Level** : Individual Contributor
**Travel** : No
**Job Posting** : Jul 13, 2022, 10:09:16 AM
**Req ID:** 220002ID