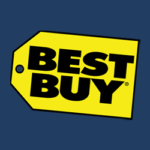 Best Buy
**789496BR** **Job Title:** Audio Video Service Technician/Programmer - New York City **Job Category:** Services/Installation/
**789496BR**
**Job Title:**
Audio Video Service Technician/Programmer – New York City
**Job Category:**
Services/Installation/Repair
**Store Number or Department:**
006559-Manhattan Custom-Store
**Job Description:**
Our Magnolia Care Technical Specialist provides a premium experience in the Magnolia VIP Care Program, providing post installation technical management of the Magnolia products installed and programmed in residential and commercial spaces. You will play a vital role in ensuring the highest quality client experience by driving operational efficiency, and growing the business in an effort to support converging technologies.
**Key accountabilities:**
+ Responsible for the ongoing monitoring, pro-active system maintenance, configuration and programming of advanced audio, video, lighting, surveillance, automated, and networked systems in Magnolia Care qualified residential spaces both remotely and onsite
+ Provides ongoing consultation services of clients' systems
+ Monitors, tests, diagnoses, repairs, recreates advanced programming, optimizes and maintains client's Magnolia purchased equipment. Ensures proper system functionality and performance benchmarks are achieved
+ Responsible for facilitating product repair in client system and expediting exchange of products, installation and programming.
+ Delivery and installation of audio/video, control and networking equipment
+ Maintains accurate records for all Client post-installation technical activities
+ Educates the Client on the purchased equipment, which includes the system operation tutorial
+ Maintains functionality for MDC store(s)
**Basic Qualifications:**
+ 2 years of home audio video installation work
+ 2 years of customer service
+ 1 year of Control System Programming
+ 21 Years of Age
+ Clean Driving Record
+ Carrying/lifting/pushing/pulling weight up to 75 lbs. with or without reasonable accommodation
**Preferred Qualifications:**
+ Low Voltage Trainee Card
+ 1 year of Computer Programming
+ Universal Remote Control certification
+ Control4 certification
+ AMX certification
+ Lutron certification
+ Savant certification
+ Cedia, ICIA, NICET, ECC certification
**Req #:**
789496BR
**Address Line 1:**
1880 Broadway
**City:**
New York
**State:**
NY
**Zip:**
10023
**Job Level:**
Individual Contributor
**Employment Category:**
Full Time
**Brand:**
Magnolia
**About Us:**
**About Magnolia**
For over 50 years, Magnolia has been dedicated to one thing, 100% customer satisfaction, offering premium audio, video and home automation gear for connoisseurs who demand nothing but the best. Today, Magnolia continues to grow, opening more Design Center locations inside Best Buy stores. These Design Centers act as the hub of the areas they are in, servicing the Magnolia stores around them with brands and services that Magnolia can only offer in these select locations. The best part, no matter which Magnolia store you shop, all the products and services are at your service, because the Magnolia family, along with the Best Buy brand, all work seamlessly together to provide you with solutions to satisfy your every home entertainment need.
**Best Buy Company and its Family of Brands**
Best Buy is the world's largest multi-channel consumer electronics retailer with stores in the United States, Canada, and Mexico. We are the 11th largest online retailer in the U.S. and Canada, we have the number one customer loyalty program of its kind and more than 1.6 billion visitors to our websites and stores each year. Our more than 165,000 employees are committed to helping deliver the technology solutions that provide value, enabling access to people, knowledge, ideas and fun – whether online, via mobile device or in our stores.
**Additional Job Information:**
**Join our team!**
While you're busy delivering on our belief of making technology work for our customers, we're working to ensure you are rewarded for your passion, energy and commitment. Our pay for performance philosophy rewards results and offers you opportunities to grow in your career and increase your earning potential.
**Ready? Let's do this!**
If you are ready to make a difference in the lives of our customers and employees, click on the apply button below. The application will take about 15 minutes to complete and if you meet the requirements, you can expect to hear from us within 24-72 hours.
Not ready to apply? Connect with us on LinkedIn , Facebook at https://www.facebook.com/bestbuy/ , or Twitter at https://twitter.com/bestbuy_careers .
**Search Categories:**
Magnolia, Retail Jobs