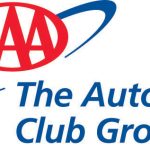 The Auto Club Group
Automotive Service Technician I - ( 220002FQ ) **Description** **What you will do: (Primary Duties & Responsibilities)** AAA The Auto Club Gr
Automotive Service Technician I – ( 220002FQ )
**Description**
**What you will do: (Primary Duties & Responsibilities)**
AAA The Auto Club Group is seeking a prospective **Automotive Service Technician I** to join our Care Care Plus Centers and perform automotive repair and maintenance and complete routine scheduled maintenance services for our AAA Car Care Plus members and customers.
**How you will benefit:**
+ Position eligible for a Sign-on Bonus – amount to be determined based on experience
+ Competitive Pay Range of $17.32 – 25.01/hour
+ No Sunday or evening schedules. Locations close by 6pm daily.
+ Closed with pay on most major holidays
+ Full time, paid training
+ State of the art equipment
+ Bi-weekly paycheck
+ Excellent and comprehensive benefits packages are just another reason to work for the Auto Club Group. Benefits include:
+ 401k, 4% automatic contribution and match up to 6%
+ Medical, Dental and Vision active the first of the month of 30 days of employment
+ PTO – up 2 weeks year one, 3 weeks year two
+ Paid uniform program
+ Tuition Reimbursement
+ Free AAA Membership and savings/discounts options
+ And much more…
* Most locations offer an air-conditioned work environment. May experience loud noises and odors intermittently in the shop environment.
In this position, you will have the opportunity to:
+ Perform basic automotive repairs, adjustments and maintenance procedures as outlined on repair orders.
+ Drive vehicles into service bays, prepare them for and complete inspections
+ Test drive vehicles and prepare them for delivery to the customer.
+ Maintain cleanliness of the shop and work areas.
+ Perform other duties as necessary.
**Qualifications**
**We're looking for candidates who: (Preferred/Required Qualifications)**
+ Have a high school diploma or equivalent or technical school graduate/certification
+ Possess a valid driver's license
+ Possesses and able to maintain 2 ASE Certifications (or their equivalents) A4-Suspension & Steering, A5 – Brakes. G-1 Auto Maintenance and Light Repair, AC 609 and State Inspection Certification, preferred.
+ Prior customer service experience and 2 years minimum experience repairing automotive vehicles (cars and trucks) at a dealership or automotive center requiring knowledge of systems, tools and technical resources
+ Ability to properly use equipment and tools and maintain a clean, safe and organized work area.
Successful Apprentice Automotive Service Technicians will possess excellent customer service and teamwork skills, effectively communicate and work under general supervision to consistently meet service standards.
**What it's like to work for us:**
We serve our members by making their satisfaction our highest priority. We do what's right by sustaining an open, honest and ethical work environment. We lead in everything we do by offering best-in-class products, benefits and services. And we value our employees by seeking the best talent, rewarding high performance and holding ourselves accountable.
All in all, we create an inclusive and welcoming environment of diverse backgrounds, experiences and viewpoints, realizing our differences make us stronger.
**Who we are:**
The Auto Club Group helps AAA Members enjoy life's journey with peace of mind by providing innovative solutions, advocacy and membership benefits wherever and whenever they need them. We currently conduct business in 13 states in the upper Midwest and the Southeast.
The Auto Club Group has established four long-term enterprise goals:
+ Long-term, sustainable, profitable growth
+ AAA Membership growth and renewal
+ Operational excellence
+ Become the "flagship club" of the AAA Federation
Important Note:
The above statements describe the principle and essential functions, but not all functions that may be inherent in the job. This job requires the ability to perform duties contained in the job description for this position, including, but not limited to, the above requirements. Reasonable accommodations will be made for otherwise qualified applicants, as needed, to enable them to fulfil these requirements.
The Auto Club Group, and all of its affiliated companies, is an equal opportunity/affirmative action employer. All qualified applicants will receive consideration for employment without regard to race, color, religion, sex, gender identity, sexual orientation, national origin, disability or protected veteran status.
**Primary Location** : United States-Illinois-North Riverside
**Work Locations** :
IL-N. Riverside Car Care Plus
2512 Harlem Ave
North Riverside 60546
**Job** : Automotive Service/Repair
**Organization** : Car Care
**Schedule** : Full-time
**Employee Status** : Regular
**Job Type** : Regular
**Job Level** : Individual Contributor
**Travel** : No
**Job Posting** : Jun 30, 2022, 8:45:37 AM
**Req ID:** 220002FQ