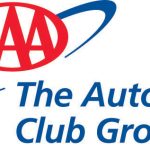 The Auto Club Group
Bank Credit Risk Analyst- Remote - ( 220001OF ) **Description** This is a remote position. We are accepting application from candiates that resi
Bank Credit Risk Analyst- Remote – ( 220001OF )
**Description**
This is a remote position. We are accepting application from candiates that reside in Michigan, Illinois, Indiana, Minnesota, Wisconsin, Colorado, North Dakota, North Carolina, South Carolina, Iowa, Nebraska, Florida, Georgia, Tennessee, Texas, Kentucky and Pennsylvania.
**Bank Credit Risk Analyst – The Auto Club Group**
**What you will do:**
Develop, enhance and maintain credit risk management reporting and tools in order to: identify and analyze concentrations of credit, loan exceptions, loan classifications, delinquency, charge-off and recovery, credit quality, risk adjusted profitability, industry sector/product type/geographic exposures and trends, problem credits of consumer or home loan portfolios. Handle a range of simple to complex assignments. Prepare dashboard and ad-hoc reporting for senior management and/or regulatory compliance as needed.
Use thorough understanding of statistical analysis techniques to develop and implement models and analytics which leverage risk-related information to support consumer or real estate lending business strategies and expansion and satisfy various regulatory requirements. Create, enhance and maintain financial/statistical models for portfolio analytics purposes such as credit limit setting, loss forecasting, allowance for loan and lease losses, loan stress testing, CECL, capital allocation and etc. Prepare thorough documentation that satisfies the Banks' model analytics standards, audit requirements, and the Bank's regulators.
Participate and contribute to periodic reviews of credit risk policies, procedures and committee governance structures. Continually assess and implement automation of reporting and portfolio analytics. Implement and maintain functional solutions or applications related to portfolio credit metrics. Develop and track forward looking credit risk metrics based on national macroeconomic data as well as internal data. Complete other projects and initiatives in support of broader Credit Administration goals.
**How you will benefit:**
+ Bank Credit Analyst will earn a competitive salary of $60,700 to $107,900 annually with annual bonus potential based on performance.
+ Excellent and comprehensive benefits packages are just another reason to work for the Auto Club Group. Benefits include:
+ 401k Match
+ Medical
+ Dental
+ Vision
+ PTO
+ Paid Holidays
+ Tuition Reimbursement
**Qualifications**
**We're looking for candidates who:**
**Preferred Qualifications:**
Education:
+ Master's degree in Economics, Finance, Statistics or Accounting
**Required Qualifications:**
Education:
+ Bachelor's degree in economics, Finance, Statistics or Accounting
Experience:
+ Five years of banking or related work experience in Credit, Risk Management, Corporate Treasury or Corporate and/or Line-of-Business Finance
+ Extensive experience developing automated KPIs, dashboards and reports using business intelligence tools such as Data Studio, SSRS, Tableau, etc.
+ Experience creating reports using programming languages such as SQL, BigQuery, Python, etc.
Knowledge and Skills:
+ Thorough statistical analysis of underlying data requiring regression and time series analyses, and understanding of risk factors that impact the credit quality of portfolios.
+ Strong understanding of quantitative credit risk modeling (e.g., PDs, LGDs, EADs, vintage analysis, migration matrices, etc.)
+ Strong understanding of portfolio credit metrics such as limits, expected and unexpected loss, capital allocation, etc.)
+ Solid oral and very good written communication skills with the ability to explain complex topics to multiple levels higher and lower in the organization and to synthesize quantitative results and qualitative factors into conclusions suitable for executives and regulators
+ Ability to develop and revise departmental workflow and reporting process documentation.
**What it's like to work for us:**
We serve our members by making their satisfaction our highest priority. We do what's right by sustaining an open, honest and ethical work environment. We lead in everything we do by offering best-in-class products, benefits and services. And we value our employees by seeking the best talent, rewarding high performance and holding ourselves accountable.
All in all, we create an inclusive and welcoming environment of diverse backgrounds, experiences and viewpoints, realizing our differences make us stronger.
**Who we are:**
The Auto Club Group helps AAA Members enjoy life's journey with peace of mind by providing innovative solutions, advocacy and membership benefits wherever and whenever they need them. We currently conduct business in 13 states in the upper Midwest and the Southeast.
The Auto Club Group has established four long-term enterprise goals:
+ Long-term, sustainable, profitable growth
+ AAA Membership growth and renewal
+ Operational excellence
+ Become the "flagship club" of the AAA Federation
**Important Note:**
ACG's Compensation philosophy is to provide a market-competitive structure of fair, equitable and performance-based pay to attract and retain excellent talent that will enable ACG to meet its short and long-term goals. ACG utilizes a geographic pay differential as part of the base salary compensation program. Pay ranges outlined in this posting are based on the various ranges within the geographic areas which ACG operates. Salary at time of offer is determined based on these and other factors as associated with the job and job level.
The above statements describe the principle and essential functions, but not all functions that may be inherent in the job. This job requires the ability to perform duties contained in the job description for this position, including, but not limited to, the above requirements. Reasonable accommodations will be made for otherwise qualified applicants, as needed, to enable them to fulfil these requirements.
The Auto Club Group, and all of its affiliated companies, is an equal opportunity/affirmative action employer. All qualified applicants will receive consideration for employment without regard to race, color, religion, sex, gender identity, sexual orientation, national origin, disability or protected veteran status.
This is a remote position. We are accepting applications from candidates that reside in Michigan, Illinois, Indiana, Minnesota, Wisconsin, Colorado, North Dakota, North Carolina, South Carolina, Iowa, Nebraska, Florida, Georgia, Tennessee, Texas, Kentucky and Pennsylvania.
#LI-KT2
**Primary Location** : United States-MI-Dearborn
**Work Locations** :
MI-Admin Office Building (AOB)
1 Auto Club Drive
Dearborn 48126
**Job** : Banking/Financial Service
**Organization** : Banking
**Schedule** : Full-time
**Shift** : Day
**Employee Status** : Regular
**Job Type** : Regular
**Job Level** : Individual Contributor
**Travel** : No
**Job Posting** : Jun 28, 2022, 3:56:53 PM
**Req ID:** 220001OF