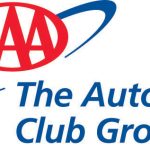 The Auto Club Group
Charlotte Roadside Technician-Tow - ( 2200025V ) **Description** Our TowMark unit is looking for Road Warriors to get our members back on the ro
Charlotte Roadside Technician-Tow – ( 2200025V )
**Description**
Our TowMark unit is looking for Road Warriors to get our members back on the road quickly and safely. If you like to drive, have a passion for hands-on problem solving, and enjoy helping people, this may be a great Career Path opportunity for you. This individual should be an excellent listener and communicator who can resolve challenges and work well both alone and in a team environment.
Full Description:
Our Roadside Assistance unit is looking for Emergency Road Service Technicians with positive attitudes to help get AAA members back on the road quickly and safely. If you enjoy helping people, love to drive, have a passion for hands-on problem solving, and are an excellent listener and communicator, this is a great opportunity for you. Come grow with us.
**WHY AAA?**
You enjoy helping others and are focused on driving results. You have lots of choices of who to work with. What makes us different:
+ We help others.
+ As a member organization, AAA is passionately committed to providing our members and customers with Value, Safety, and Total Peace of Mind in all things related to Automotive, Travel, Insurance and Member Benefits.
+ We are focused on growth.
+ We are 2 million plus members strong with job adds year over year for 20 straight years and counting. Build your skills, experience and thrive in a company that has a demonstrated track record of stability & growth.
+ We offer a competitive Total Compensation package.
+ You know compensation goes way beyond bring home pay. AAA offers best in class benefits. . . excellent medical coverage, dental, vision, etc. . . AND we offer team member incentives and 401k with matching contributions.
+ We are committed to work-life balance. We provide vacation, AND paid time off.
+ Click here to review our extensive compensation & benefits offerings: www.myaaacarolinas.com .
+ We are committed to your development
+ We offer on the job training with a designated Training Engineer to ensure your safety and success.
+ Pay starting at $21/hour
**Sign-On Bonus payout schedule is as follows:**
+ $500 after 90 days of employment
+ $500 after 180 days of employment
**WHAT YOU'LL DO**
We are an established automobile club, but we don't take our trusted reputation for granted. We earn our members' loyalty every day, with every service call and driver dispatch. AAA is dedicated to making sure our members have safe, positive experiences on the road and with us, wherever they may be.
As an Emergency Road Technician, you'll be on the front lines of our organization. You will:
+ Get AAA Members back on the road quickly and safely
+ Roadside Service – Provide superior, friendly help with towing, lockouts, fuel delivery, tire changes, battery service, and jumpstarts.
+ Safety and Security – Observe all traffic procedures and notify management of any safety hazards you discover with your vehicle or on the road.
+ Comfort and Convenience – Inspect your service vehicle regularly, reporting on its maintenance and keeping it stocked with inventory and tools before every shift.
+ Ensure an exceptional customer experience
+ Results – Meet or exceed AAA's standards of successful service calls per hour. Stay in touch with your dispatcher using digital GPS, and promptly file all necessary service call paperwork.
+ Professionalism – Proudly wear the AAA company uniform. Advise members about the service options and limitations that come with their current membership level. Invoice members for services and handle cash, check or credit transactions.
+ Satisfaction – Manage the overall customer experience. From the first roadside greeting to the final wave goodbye, we are committed to making sure our members have only positive, helpful experiences with AAA.
+ Have a flexible schedule to allow for changing needs of the business
+ Normal hours of operation are Monday – Sunday from 6am – 12am however no standard set schedule is offered as you may be asked to work any shift during those hours depending on the needs of the business so flexibility in schedule is a MUST.
+ Although not guaranteed you can expect and be required to work 40 hours plus overtime in our busy season which is May – October
+ In our off season which is November – April it is typical for hours to be reduced to below that which is worked in our busy season
**Qualifications**
**WHO YOU ARE**
**Required qualifications**
+ Minimum age requirement 21 yrs old
+ Must have a Valid and Unrestricted Driver's license
+ Minimum 2 years of licensed driving experience
+ Physical ability to load and unload a vehicle from a flat bed tow truck or wrecker, change tires with a lug wrench, replace batteries, jump start a car using jumper cables, put fuel in a car from a gas can and unlock vehicles
+ Experience with or willingness to learn how to use basic tools such as lug wrench, screw driver, pliers, jumper cables and other tools as needed to perform the duties of this position
+ Experience with or the ability to drive larger vehicles such as a Pick-Up Trucks, Box Trucks, Tow Trucks, 18-Wheelers.
+ Ability to pass NC DOT physical exam
+ Experience working outdoors exposed to the weather elements
+ Customer service experience and a demonstrated commitment to help others – customers, team members, and community
**Legal Background Requirements**
+ No DUI/DWI within the past 3 years
+ No felony convictions within the past 7 years
**Desired Skills**
1.
1. Effective communicator – Superb listener, a keen observer, and a skilled communicator, able to assess a situation quickly to understand and exceed customer needs. Resolves challenges and works well alone and in a team environment.
2. Customer focused – Service-minded, with a sincere desire to help people; calm under pressure and able to reassure customers that they're in good hands. Takes genuine pleasure in earning customer loyalty through your words and actions.
3. Safety-focused – Overly cautious of potential road hazards and deeply care for the safety of yourself and others.
4. Drive for results – Has a bias for taking action; works with a sense of urgency to find solutions to peoples' problems.
5. Collaborative – Able to work independently and as part of a group; you take great pleasure in providing a positive attitude to the team, and a high level of service and quality to customers.
**COME JOIN OUR TEAM**
About AAA Roadside Assistance – AAA Roadside Assistance is designed to get you back on the road. As AAA's primary service provider, team members help service our stranded members, any time, any day and no matter the weather conditions. With three fleet locations in Charlotte, Winston Salem and Raleigh, our fleet strives to be the top emergency road service provider. Rain or shine we are there to provide total member satisfaction alongside out service provider network.
To perform this job successfully, an individual must be able to perform each essential duty satisfactorily. This description is not intended to be a complete statement of the position, but rather to act as a guide to the general work to be performed and responsibilities of the role. The requirements are representative of the knowledge, skill and/or ability required. Reasonable accommodation may be made to enable individuals with disabilities to perform the essential functions.
**Primary Location** : United States-North Carolina-Charlotte
**Work Locations** :
NC-Charlotte – TowMark
116 Dalton Avenue
Charlotte 28206
**Job** : Driver / Fleet
**Organization** : Fleet
**Schedule** : Full-time
**Employee Status** : Regular
**Job Type** : Regular
**Job Level** : Individual Contributor
**Travel** : No
**Job Posting** : Jun 13, 2022, 6:12:28 AM
**Req ID:** 2200025V