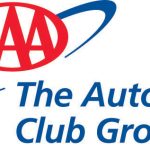 The Auto Club Group
CO - Travel Agent - Littleton, CO - ( 220002Q0 ) **Description** **_$2500 Sign On Bonus for new hires_** **_**To qualify for the Sign-On Bonu
CO – Travel Agent – Littleton, CO – ( 220002Q0 )
**Description**
**_$2500 Sign On Bonus for new hires_**
**_**To qualify for the Sign-On Bonus, applicants must be new to ACG (not applied in the last 180 days). There is a 1-year payback clause if your employment is terminated prior to completing 12 months of employment. Additional details can be provided by our Recruiting Team at the time of application**_**
What we provide:
+ Base pay of $16.50/hour plus the ability to earn unlimited commission
+ Medical, dental, and vision benefits
+ 401(k) plan with company matching and Retirement Saving Plan – WE help you save for your future!!!
+ Paid Time Off and Holiday Pay
+ LEADS, LEADS, LEADS through our membership
AAA is one of the most recognizable brands in the country and we are looking to expand. We are searching for Travel Agents who are looking for MORE out of their career. A sales career with AAA is much more than just selling products, it is the chance to do more by helping people plan unforgettable memories.
As a Travel Agent with AAA, you can expect more by:
+ Reserve and sell airline, cruise, train, hotel, tour, and car reservations
+ Provide customers with up-to-date trip information, offer alternatives when appropriate, and close with the appropriate product
+ Build relationships to develop new travel agency customers
+ Actively cross-sell other AAA Colorado products
+ Attend vendor seminars and trainings while meeting preferred supplier goals
**Qualifications**
What we are looking for:
+ Knowledge of both US and international geography
+ Excellent customer service skills
+ Experience having success measured by goals and metrics
+ Computer proficiency and able to learn company and vendor-based systems
+ Prior travel agency experience is preferred
Licensing/Certification Requirements:
+ Must possess a valid State driver's license
+ Travel school graduation is preferred
Work Hours:
+ Monday – Friday, 8:30am – 5:30pm
+ Rotating Saturdays, 9:00am – 1:00pm
**Important Note:**
ACG's Compensation philosophy is to provide a market-competitive structure of fair, equitable and performance-based pay to attract and retain excellent talent that will enable ACG to meet its short and long-term goals. ACG utilizes a geographic pay differential as part of the base salary compensation program. Pay ranges outlined in this posting are based on the various ranges within the geographic areas which ACG operates. Salary at time of offer is determined based on these and other factors as associated with the job and job level.
The above statements describe the principal and essential functions, but not all functions that may be inherent in the job. This job requires the ability to perform duties contained in the job description for this position, including, but not limited to, the above requirements. Reasonable accommodations will be made for otherwise qualified applicants, as needed, to enable them to fulfill these requirements.
The Auto Club Group, and all of its affiliated companies, is an equal opportunity/affirmative action employer. All qualified applicants will receive consideration for employment without regard to race, color, religion, sex, gender identity, sexual orientation, national origin, disability or protected veteran status.
#LI-DM3
**Primary Location** : United States-Colorado-Littleton
**Work Locations** :
CO-Southwest Retail Store
8601 West Cross Drive Suite B-1
Littleton 80123
**Job** : Travel
**Organization** : Field Operations Region 2
**Schedule** : Full-time
**Employee Status** : Regular
**Job Type** : Regular
**Job Level** : Individual Contributor
**Travel** : Yes, 10 % of the Time
**Job Posting** : Jul 29, 2022, 3:59:01 PM
**Req ID:** 220002Q0