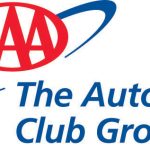 The Auto Club Group
COLORADO - Insurance - Customer Service Rep - ( 220001H8 ) **Description** **Salary Range: $35,000 to 56,000 annually plus bonus and incentives
COLORADO – Insurance – Customer Service Rep – ( 220001H8 )
**Description**
**Salary Range: $35,000 to 56,000 annually plus bonus and incentives (may vary by state)**
**Remote Licensed Insurance Customer Service Representative**
**What you will do: (Primary Duties & Responsibilities)**
AAA The Auto Club Group is seeking prospective **work from home** Licensed, Insurance Customer Service Representatives who can provide exceptional customer service, problem resolution, consulting, and policy coverage review to our customers and members.
**How you will benefit:**
+ $1000.00 Sign-on Bonus
+ Our Auto Club Group Insurance Customer Service Representatives earn a competitive salary, plus daily incentives and potential annual bonuses
+ Excellent and comprehensive benefits packages are just another reason to work for the Auto Club Group. Benefits include:
+ 401k Match
+ Medical
+ Dental
+ Vision
+ PTO
+ Paid Holidays
+ Tuition Reimbursement
**Work from the comfort of your own home to:**
+ Retain existing members and policyholders by handling inquiries, endorsements, coverage counseling, and cross-selling products
+ Assist insurance producers by obtaining additional information requested by insureds/companies
+ Develop leads for auto, homeowner, and life insurance
With our powerful brand and the mentoring we offer, you will find your position as an Insurance Customer Service Representative can lead to a rewarding career at our growing organization.
**Qualifications**
**We're looking for candidates who: (Preferred/Required Qualifications)**
+ Have a high school diploma or equivalent
+ Hold an active Property & Casualty Insurance License
+ Ability and flexibility to work morning, afternoon, and evening schedules based on business needs
+ Willingness and ability to work extended/irregular hours to include weekends and holidays
+ Proficiency in Microsoft applications to include, Outlook, Word, and Excel and ability to navigate computer systems
+ Prior working knowledge of brokered business, preferred
+ Have a dedicated work-from-home space with privacy and high speed direct internet connection
Successful customer service representatives will possess effective communication skills, strong phone sales, prospecting skills, ambition, motivation and drive!
**What it's like to work for us:**
We serve our members by making their satisfaction our highest priority. We do what's right by sustaining an open, honest and ethical work environment. We lead in everything we do by offering best-in-class products, benefits, and services. And we value our employees by seeking the best talent, rewarding high performance, and holding ourselves accountable.
All in all, we create an inclusive and welcoming environment of diverse backgrounds, experiences, and viewpoints, realizing our differences make us stronger.
**Who we are:**
The Auto Club Group helps AAA Members enjoy life's journey with peace of mind by providing innovative solutions, advocacy, and membership benefits wherever and whenever they need them. We currently conduct business in 14 states in the upper Midwest and the Southeast.
The Auto Club Group has established four long-term enterprise goals:
+ Long-term, sustainable, profitable growth
+ AAA Membership growth and renewal
+ Operational excellence
+ Become the "flagship club" of the AAA Federation
Important Note:
The above statements describe the principal and essential functions, but not all functions that may be inherent in the job. This job requires the ability to perform duties contained in the job description for this position, including, but not limited to, the above requirements. Reasonable accommodations will be made for otherwise qualified applicants, as needed, to enable them to fulfill these requirements.
The Auto Club Group, and all of its affiliated companies, is an equal opportunity/affirmative action employer. All qualified applicants will receive consideration for employment without regard to race, color, religion, sex, gender identity, sexual orientation, national origin, disability, or protected veteran status.
**Primary Location** : United States-Colorado-Greenwood Village
**Work Locations** :
CO-Colorado Headquarters
6061 South Willow Drive Suite 100
Greenwood Village 80111
**Job** : Call Center
**Organization** : Call Center Sales & Service
**Schedule** : Full-time
**Employee Status** : Regular
**Job Type** : Regular
**Job Level** : Individual Contributor
**Travel** : No
**Job Posting** : Jun 13, 2022, 9:07:14 AM
**Req ID:** 220001H8