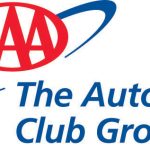 The Auto Club Group
Coordinator Service Vehicle Operator - ( 220000YO ) **Description** **Position Description** Coordinates work activities of Service Vehicle O
Coordinator Service Vehicle Operator – ( 220000YO )
**Description**
**Position Description**
Coordinates work activities of Service Vehicle Operators and functions as a back‑up driver in order to ensure quality service.
Instructs Service Vehicle Operators on Company rules of service and proper handling of trucks. Maintains attendance records. Provides input to General Supervisor, ERS Support regarding employee work performance.
Dispatches calls for emergency roadside assistance to members and/or club fleet personnel via radio, telephone or electronically in accordance with established guidelines. Receives and manages calls relate to emergency and/or commercial road service utilizing a computer aided call processing system. Performs geographical location spotting, map reading and provides detailed instructions to Fleet Service or contracted personnel in determining member/customer location. Monitors dispatched calls and takes action to resolve and correct service problems or potential problems. Handles driver/customer escalations in accordance with established procedures. Provides explanations to customers, as needed. Reports and documents any service issues. Closes service request using company electronic dispatching system in a timely manner. Accepts payment from members/customers as appropriate. Reconciles and resolves rudimentary payment issues. Maintains related records and files. Assists coworkers and less-tenured dispatchers as necessary. Maintains inventory of tow truck/service vehicle supplies, vehicle maintenance/repair records, and requisitions replacement tools and/or equipment as needed. Ensures proper maintenance of tow trucks, service vehicles, and equipment.
Prepares reports and assists in Automotive Services related activities as required.
Supervisory Responsibilities (briefly describe, if applicable, or indicate None):
none
**Qualifications**
**Pay range:**
+ Hourly rate starting between $24.00 – $25.20. _Pay rate will be determined based on experience and may exceed starting rate._
**II. Required Qualifications (these are the minimum requirements to qualify)**
Education (include minimum education and any licensing/certifications):
+ Possession of high school diploma or equivalent (GED)
+ Possession of a valid state driver's license with minimal driving infractions/incidents.
+ Successfully complete drug screening, MVR, criminal background check, and DOT health screenings (pre-employment and ongoing).
Experience:
+ Experience as a tow truck driver or the equivalent.
Knowledge and Skills:
+ Good interpersonal and communication skills.
+ Demonstrated customer service skills.
+ perform basic mathematical calculations including addition, subtraction, multiplication and division
+ locate street numbers and intersections within an acceptable time limit
+ provide work direction and guidance
+ Communicate effectively with others in a work environment and with the public (e.g. Members)
+ Maintain files and records
+ Complete activity reports
+ Successfully complete drug screening and DOT health screen
+ Operate tow truck or light service vehicle and related equipment to provide emergency road service to AAA members and other motorists
+ Provide minor automotive repair (i.e. changing hoses, belts, etc.) During absence of assigned personnel
+ Lift material weighing up to seventy-five (75) pounds
+ Proper towing procedures
+ English spelling and grammar
+ Various types of towing equipment (i.e. Safety chains, sling, 'j' hooks, dollies, lock-out tools, wheel-lift equipment, roll back trucks, etc.)
+ Minor automotive repair
Willingness to work irregular hours and in adverse weather conditions.
**III. Preferred Qualifications**
+ Chicago Fleet Requirement: Valid Class C (Non CDL).
**IV. Work Environment**
Works 50% of time in normal office environment. Frequent (50% or more) time spent in driving service vehicles and/or tow trucks to provide emergency road service to AAA members, employees, and the general public, with exposure to road hazards and temperature extremes.
**Important Note:** THE ABOVE STATEMENTS DESCRIBE THE PRINCIPAL AND ESSENTIAL FUNCTIONS, BUT NOT ALL FUNCTIONS, THAT MAY BE INHERENT IN THE JOB. THIS JOB REQUIRES THE ABILITY TO PERFORM DUTIES CONTAINED IN THE JOB DESCRIPTION FOR THIS POSITION, INCLUDING, BUT NOT LIMITED TO, THE ABOVE REQUIREMENTS. REASONABLE ACCOMMODATIONS WILL BE MADE FOR OTHERWISE QUALIFIED APPLICANTS, AS NEEDED, TO ENABLE THEM TO FULFILL THESE REQUIREMENTS.
**Primary Location** : United States-MI-Wixom
**Work Locations** :
MI-Wixom Fleet
50888 Century Court
Wixom 48393
**Job** : Automotive Service/Repair
**Organization** : Fleet
**Schedule** : Full-time
**Employee Status** : Regular
**Job Type** : Regular
**Job Level** : Individual Contributor
**Travel** : No
**Job Posting** : Apr 6, 2022, 9:52:45 AM
**Req ID:** 220000YO