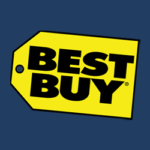 Best Buy
**787018BR** **Job Title:** Customer Care Agent, Large Product Fulfillment **Job Category:** Services/Installation/Repair
**787018BR**
**Job Title:**
Customer Care Agent, Large Product Fulfillment
**Job Category:**
Services/Installation/Repair
**Store Number or Department:**
002281-ACC-Perth Svc
**Job Description:**
The Customer Care Agent of Large Product Fulfillment is responsible for resolving customer escalations related to Home Theater, Appliance, products and services via phone, emails, chat, and/or forms. This includes but is not limited to: product/property damage, order management, service appointment creation, modification, and status updates. Agents interact daily with retail stores, field support and external customers. Agents are expected to operate with a high degree of autonomy and decision making.
At Best Buy, we are obsessed with building long term relationships with our customers. Every team member should feel empowered to deliver a world-class and unique experience based on what each customer needs.
**Key Responsibilities**
+ Researches and resolves delivery and installation issues for Home Theater and Appliance products and services such as damage, scheduling and other product issues/problems.
+ Partners with relevant business partners to resolve escalated situations and de-escalate high pressure situations.
+ Captures clear, concise, and timely records for all interactions and order modifications in their respective systems.
+ Provides feedback to leadership team and business partners to facilitate continuous improvement in operational effectiveness and the customer experience.
**Basic Qualifications**
+ 1 year of experience in the Services, Merchant or Retail space
+ Strong written and verbal communication skills
+ Basic level of proficiency in the use of personal computers, laptops, and desktop as well as the ability to navigate Windows, Apple, and Android based operating systems
**Preferred Qualifications**
+ 2 years of experience in the Services, Merchant or Retail space
**Req #:**
787018BR
**Address Line 1:**
300 Ridge Road
**City:**
Piscataway
**State:**
NJ
**Zip:**
08854
**Job Level:**
Individual Contributor
**Employment Category:**
Full Time
**Brand:**
Geek Squad
**About Us:**
**About Geek Squad**
It all began with a few oddly dressed heroes fixing computers. Today, we're an army of Agents more than 18,000 strong, on a singular mission to rid the world of rogue technology. We're still oddly dressed, but we're now oddly dressed and saving the day across the globe. If you're techno-exceptional, good with people and great at having fun while doing top-quality work, we invite you to join our illustrious ranks.
**Best Buy Company and its Family of Brands**
Best Buy is the world's largest multi-channel consumer electronics retailer with stores in the United States, Canada, and Mexico. We are the 11th largest online retailer in the U.S. and Canada, we have the number one customer loyalty program of its kind and more than 1.6 billion visitors to our websites and stores each year. Our more than 165,000 employees are committed to helping deliver the technology solutions that provide value, enabling access to people, knowledge, ideas and fun – whether online, via mobile device or in our stores.
**Additional Job Information:**
**Join our team!**
While you're busy delivering on our belief of making technology work for our customers, we're working to ensure you are rewarded for your passion, energy and commitment. Our pay for performance philosophy rewards results and offers you opportunities to grow in your career and increase your earning potential.
**Ready? Let's do this!**
If you are ready to make a difference in the lives of our customers and employees, click on the apply button below. The application will take about 15 minutes to complete and if you meet the requirements, you can expect to hear from us within 24-72 hours.
Not ready to apply? Connect with us on LinkedIn , Facebook at https://www.facebook.com/bestbuy/ , or Twitter at https://twitter.com/bestbuy_careers .
**Search Categories:**
ECC – Enterprise Customer Care, Geek Squad, Retail Jobs