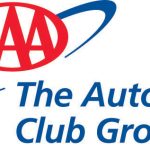 The Auto Club Group
Customer Service - Laurens Road - PT - ( 220001RQ ) **Description** **SUMMARY** The Car Wash Crew Member provides daily support to members
Customer Service – Laurens Road – PT – ( 220001RQ )
**Description**
**SUMMARY**
The Car Wash Crew Member provides daily support to members and customers at our FINS Car Wash Locations. Primary responsibilities for this position include customer service and attending to vehicles. This is a client facing position that has a direct impact on key business results. If you have a strong drive for results and are passionately committed to helping others, please consider joining the AAA Carolinas team. Come grow with us.
**TOP REASONS TO WORK AT FINS**
**We Care:**
At AAA we care for our customers and our team members. We are a brand that has been known and trusted in the community for over 100 years. Every day, AAA Carolinas team members create moments that go above and beyond to build broad, deep and enriching relationships with our members. And no doubt, it's because of our commitment and dedication.
**We Teach:**
You will gain lifelong customer service skills, learn to work with a team and accomplish goals together.
**We're Flexible:**
Flexible schedules that give you the freedom to work hours that best suit you (days, evenings, mid-shift, weekends).
**We're Fun:**
Work can be awesome and you should feel great about your job, every day!
**We Compete:**
Fins offers competitive pay for all team members and positions.
**We're Friendly:**
Have fun and develop lifelong friendships with a hardworking and diverse team.
**WHAT YOU'LL DO**
We are an established automobile club, but we don't take our trusted reputation for granted. We earn our members' loyalty every day, with every service contract and face-to-face interaction.
**People**
+ Be a positive representative of Fins and AAA
**Process**
+ Keep safety and customer service the priority
+ Ensure a positive customer experience every time
+ Greet and talk with guests about our services
+ Activate wash mechanism and monitor progress for operational issues
**Product**
+ Ensure car wash quality
+ Ensure that the location is clean and that all equipment on the lot is maintained
**Qualifications**
**WHO YOU ARE**
**Qualifications**
+ Ability to work a flexible schedule
+ Ensure a safety focused work environment in all interactions and maintain an ethical work product
+ Results focused
+ Ability to hold yourself accountable to define and deliver measured objectives
+ Take pride in supporting an exceptional Customer Experience – Cx.
+ You want to develop, grow and be challenged.
+ You have great attitude and want to be a part of a dynamic team who all work together with the common goal of ensuring that our members receive the best experience possible from AAA.
**Competencies**
+ Member focused
+ Dedicated to meeting the expectations and requirements of internal and external customers
+ Establishes and maintains effective relationships with members and gains their trust and respect
+ Is committed and acts with members in mind
+ Drive for Results
+ Has a results focused bias for action
+ Takes ownership, fosters an environment of personal accountability. See it, Own it, Solve it, Do it
+ Is an effective listener. Seeks to understand before being understood
+ Operational excellence
+ Demonstrates functional excellence within position and business line
**COME JOIN OUR TEAM**
+ We are members serving members. We are committed. We aspire to create a workplace that helps others, members and team members alike. This is What Makes Us . . . Us. Come join our team!
**FUNCTIONAL CAREER PATH**
Car Wash Crew Member > Assistant Manager > General Manager > Regional Manager
**PHYSICAL DEMANDS**
+ This position involves sitting, standing, walking and normal physical mobility, including reaching, grabbing lifting, and carrying typical office equipment, averaging up to approximately 80 pounds in weight. Frequent standing and walking, occasional sitting.
+ Ability to work outdoors while exposed to the weather elements. Ex – heat in summer, cold in winter
+ Finger and hand dexterity is required for frequent and continuous operation of all site equipment.
+ Normal or corrected hearing to the level of ability to receive detailed information orally and to accurately understand normal conversations, both in person and on the telephone.
+ Ability to process, express and exchange information orally, in writing, presentations and through online applications.
+ Mental and emotional ability to work effectively in a busy environment, interacting with people and dealing with difficult situations.
To perform this job successfully, an individual must be able to perform each essential duty satisfactorily. This description is not intended to be a complete statement of the position, but rather to act as a guide to the general work to be performed and responsibilities of the role. The requirements are representative of the knowledge, skill and/or ability required. Reasonable accommodation may be made to enable individuals with disabilities to perform the essential functions.
About AAA – AAA is committed to serving the needs of our members, and we will continue to be pioneers in the areas of travel and safety. We are continuously exploring ways to increase the value of your membership, and for new services that will proactively meet member needs. We're over 100 years strong, and we're not slowing down. Our mission: to meet the needs of our members through services such as Emergency Roadside Assistance, Travel Planning and other direct benefits; and to work for the improvement of motoring and travel conditions, especially in the fields of legislation, highways and taxation, and highway safety.
_Important Note:_
_ACG's Compensation philosophy is to provide a market-competitive structure of fair, equitable and performance-based pay to attract and retain excellent talent that will enable ACG to meet its short and long-term goals. ACG utilizes a geographic pay differential as part of the base salary compensation program. Pay ranges outlined in this posting are based on the various ranges within the geographic areas which ACG operates. Salary at time of offer is determined based on these and other factors as associated with the job and job level._
_The above statements describe the principle and essential functions, but not all functions that may be inherent in the job. This job requires the ability to perform duties contained in the job description for this position, including, but not limited to, the above requirements. Reasonable accommodations will be made for otherwise qualified applicants, as needed, to enable them to fulfil these requirements._
_The Auto Club Group, and all of its affiliated companies, is an equal opportunity/affirmative action employer. All qualified applicants will receive consideration for employment without regard to race, color, religion, sex, gender identity, sexual orientation, national origin, disability or protected veteran status._
**#LI-TW4**
**Primary Location** : United States-South Carolina-Greenville
**Work Locations** :
SC-Greenville FINS Car Wash
2101 Laurens Rd
Greenville 29607
**Job** : Car Wash
**Organization** : Car Care
**Schedule** : Part-time
**Shift** : Day
**Employee Status** : Regular
**Job Type** : Regular
**Job Level** : Individual Contributor
**Travel** : No
**Job Posting** : Jul 29, 2022, 11:30:30 AM
**Req ID:** 220001RQ