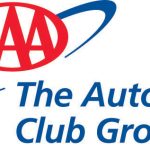 The Auto Club Group
Director, Automotive Services Business Technology - Remote - ( 220002IA ) **Description** **I. Position Description - Director of Automotive Ser
Director, Automotive Services Business Technology – Remote – ( 220002IA )
**Description**
**I. Position Description – Director of Automotive Services Business Technology**
Primary Duties and Responsibilities (details of the basic job functions):
Directs activities related to the management of Automotive Services business technology applications and organizes the preparation of statistical dashboard reporting to support the Automotive Services Operations. Ensures adherence to corporate policies, procedures, and AAA National standards. Responsible for coordinating between our IT partners and our Automotive Service Operations with translating business and technical requirements into functional solutions, specifically for our core technology platform Salesforce Field Service including:
1) Agent Roadside Assistance (work order ticket entry),
2) Digital Dispatch (service technician assignments),
3) Digital Roadside Request (mobile application work flow) and
4) Back Office (payment processing).
Collaborates with a variety of technical, non-technical and vendors to build, manage and enhance user and AAA member experience within our Salesforce Field Service eco-system, including third party API components. Familiar with agile project management philosophies.
Compiles statistics and prepares various reports to identify performance levels and trends to maintain AAA accreditation.
Supervisory Responsibilities (briefly describe, if applicable, or indicate None):
Managers and Supervisors who lead: Business Technology Consultants, Business Support Consultants, Business Analysts, Technical Support Specialists, Service Monitors, ERS Payment Specialists. These resources have accountable for quality assurance & user acceptance testing on behalf of the business operations for end user testing. This team supports new technology deployments within the Field & Call Center Operations. They provide triage support to isolate training, communication, policy, and/or defect gap issues with front line users.
**IV. Work Environment**
Works in a remote work from home environment. Occasional (less than 10% of work time) travel required with exposure to road hazards and temperature extremes.
**How you will benefit:**
This executive level position in our Automotive Services Line of Business will earn a competitive salary of **$121,942.08** to **$189,696.00** annually with the annual bonus potential based on the individual and company performance.
+ Excellent and comprehensive benefits packages are just another reason to work for the Auto Club Group. Benefits include:
+ 401k Match
+ Medical
+ Dental
+ Vision
+ PTO
+ Maternity/paternity leave
+ Paid Holidays
+ Tuition Reimbursement
**Qualifications**
**II. Required Qualifications (these are the minimum requirements to qualify)**
Education (include minimum education and any licensing/certifications):
+ College level coursework in Business Administration, Finance or a related field.
Experience:
+ Compiling, analyzing, and interpreting data
+ Complaint investigation and resolution
+ Customer relationship development
+ Project management
+ Evaluating systems and business processes
+ Customer service
+ Supervisory experience to include:
+ Analysis/problem solving
+ Budget preparation
+ Staffing
+ Managing employee performance
+ Organization/planning
+ Decision making
+ Leadership
Knowledge and Skills:
+ **Salesforce Field Service – a must have**
+ Microsoft applications (e.g. Word, Excel)
+ Automotive industry experience
+ Plan, design, develop, and implement company programs
+ Communicate effectively with others in a work environment and with the public
+ Identify business requirements
+ Promote company products/services
+ Prepare proposals
+ Interpret service standards
+ Establish necessary reporting and control systems
+ Comprehend and apply ERS instructions/rules
**III. Preferred Qualifications**
+ Bachelor's degree preferred.
Knowledge of:
+ Minor automotive repair and towing procedures
+ Automotive Services policies and procedures
+ ERS benefits
+ ERS policies and procedures and road service contracts
+ Automobile functionality
_Important Note:_
_ACG's Compensation philosophy is to provide a market-competitive structure of fair, equitable and performance-based pay to attract and retain excellent talent that will enable ACG to meet its short and long-term goals. ACG utilizes a geographic pay differential as part of the base salary compensation program. Pay ranges outlined in this posting are based on the various ranges within the geographic areas which ACG operates. Salary at time of offer is determined based on these and other factors as associated with the job and job level._
_The above statements describe the principle and essential functions, but not all functions that may be inherent in the job. This job requires the ability to perform duties contained in the job description for this position, including, but not limited to, the above requirements. Reasonable accommodations will be made for otherwise qualified applicants, as needed, to enable them to fulfil these requirements._
_The Auto Club Group, and all of its affiliated companies, is an equal opportunity/affirmative action employer. All qualified applicants will receive consideration for employment without regard to race, color, religion, sex, gender identity, sexual orientation, national origin, disability or protected veteran status._
**Primary Location** : United States-MI-Dearborn
**Work Locations** :
MI-Admin Office Building (AOB)
1 Auto Club Drive
Dearborn 48126
**Job** : Automotive Service/Repair
**Organization** : ERS Operations
**Schedule** : Full-time
**Employee Status** : Regular
**Job Type** : Regular
**Job Level** : Director
**Travel** : Yes, 10 % of the Time
**Job Posting** : Jul 18, 2022, 12:02:22 PM
**Req ID:** 220002IA