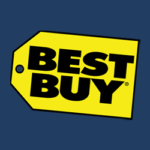 Best Buy
**789297BR** **Job Title:** Distribution Operations Supervisor (2nd Shift) **Job Category:** Distribution Warehouse & Fulfilme
**789297BR**
**Job Title:**
Distribution Operations Supervisor (2nd Shift)
**Job Category:**
Distribution Warehouse & Fulfilment
**Store Number or Department:**
002465-120-SHEP ECOM OB FFL-DC
**Job Description:**
The Distribution Operations Supervisor provides functional systems expertise and training to distribution center employees that leads to a safe, accurate, and productive environment. As the main point of contact in the absence of their manager, this role will be asked to lead in a dynamic way, requiring flexibility in multiple areas of operation. They expand their skillset to different areas such as general warehouse worker, warehouse clerical administration, and quality control functions. This is also considered an individual contributor role that includes working alongside the team to accomplish the daily goals for each shift when workload dictates.
At Best Buy, we are obsessed with building long term relationships with our customers. Every team member should feel empowered to deliver a world-class and unique experience based on what each customer needs.
**Key Responsibilities**
+ Helps drive a positive customer experience by building relationships, exhibiting empathy, and providing solutions to their needs.
+ Contributes to the production plan by working in a productive function each shift.
+ Prepares the staffing plan for the day, ensuring that workload and labor hours are distributed appropriately for the volume of the day.
+ Conducts daily start up meetings which include safety topics, staffing assignments, and warm up activities.
+ Monitors labor and makes staffing moves to ensure the team is trending towards the labor plan for the day.
+ Identifies coaching opportunities with the team to ensure proper techniques are consistently being utilized.
+ Plays a critical role in onboarding, training, and validating knowledge of new and existing employees.
+ Resolves complex customer, system, and inventory-related issues as needed while proactively equipping employees with skills and tools necessary to address customer and operational challenges.
+ Sets the example for the rest of the team by following all safety, operational, and cultural best practices.
+ Proactively seeks out developmental opportunities to further advance leadership skillset for future advancement opportunities within the organization.
+ Attends leadership meetings and contributes to the leadership vision for the building.
+ Provides leadership to the entire building team including setting clear expectations, giving direction, mentoring.
+ Participates in talent management including coaching and corrective action process, interviewing and hiring process, and monthly 1 on 1 meetings.
+ Performs opening and closing responsibilities including carrying keys, using the alarm code, and responding to alarm calls when the building is closed.
+ Conducts routine safety procedures, including screening questions, temperature checks, safety assessment observations, and action planning.
+ Responds to immediate safety and employee concerns while serving as the single point of contact within the facility.
**Basic Qualifications**
+ One year of operations experience or leadership experience
+ Ability to multitask in a fast-paced environment
+ Beginner level proficiency with all Microsoft Office Suite software applications (i.e. Outlook, Word, Excel, and PowerPoint)
+ Ability to work in a team environment
+ Ability to work a flexible schedule including holidays, nights, and weekends
**Preferred Qualifications**
+ One year of supervisory or leadership experience
+ Associate degree or higher in business or related field
**Req #:**
789297BR
**Address Line 1:**
600 PARK LOOP RD
**City:**
Shepherdsville
**State:**
KY
**Zip:**
40165
**Job Level:**
Individual Contributor
**Employment Category:**
Full Time
**Brand:**
Best Buy
**About Us:**
**Best Buy Company and its Family of Brands**
Best Buy is the world's largest multi-channel consumer electronics retailer with stores in the United States, Canada, and Mexico. We are the 11th largest online retailer in the U.S. and Canada, we have the number one customer loyalty program of its kind and more than 1.6 billion visitors to our websites and stores each year. Our more than 165,000 employees are committed to helping deliver the technology solutions that provide value, enabling access to people, knowledge, ideas and fun – whether online, via mobile device or in our stores.
**Additional Job Information:**
**Join our team!**
While you're busy delivering on our belief of making technology work for our customers, we're working to ensure you are rewarded for your passion, energy and commitment. Our pay for performance philosophy rewards results and offers you opportunities to grow in your career and increase your earning potential.
**Ready? Let's do this!**
If you are ready to make a difference in the lives of our customers and employees, click on the apply button below. The application will take about 15 minutes to complete and if you meet the requirements, you can expect to hear from us within 24-72 hours.
Not ready to apply? Connect with us on LinkedIn , Facebook at https://www.facebook.com/bestbuy/ , or Twitter at https://twitter.com/bestbuy_careers .
**Search Categories:**
Retail Jobs, Supply Chain