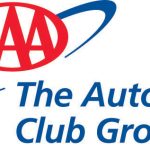 The Auto Club Group
ERS Field Representative - ( 220002OH ) **Description** **ERS Field Representative – The Auto Club Group** **What you will do:** The Aut
ERS Field Representative – ( 220002OH )
**Description**
**ERS Field Representative – The Auto Club Group**
**What you will do:**
The Auto Club Group is seeking reliable and knowledgeable prospective **ERS Field Representative** represent the interest of the Club within the contractor network, playing a critical role in driving the adoption of AAA programs, facilitating performance across territories, and managing the overall satisfaction of members with ERS issues. ERS Field Reps travel across the network, visiting contractors to build relationships, discuss their performance, provide advice, and help contractors fulfill AAA programs that will enhance efficiency and increase member satisfaction. Annual salary of $53,300.00 – $71,000.00 based on expierence. The coverage area for this role is NW Florida.
In this position, you will have the opportunity to:
+ Recruit, select and onboard contractors to include:
+ Analyzing metrics and determining where and when additional contractors are needed in a territory
+ Screening and evaluating potential contractors; assessing and ensuring that facility requirements are met and that a high quality of service will be provided
+ Acting in a consultant manner to represent the interests of the club
+ Facilitating filing and completion of all AAA contracts and requirements
+ Orienting new contractors with regard to AAA/ACG operations, procedures, performance metrics and compensation
+ Coordinating training for employees of new contractors on procedures and member service expectations.
+ Enhance contractor business performance by conducting regular contractor visits to build relationships and reinforce AAA programs
+ Monitoring and reviewing contractor Key Performance Indicators (KPIs) and ensuring maintenance of automotive standards
+ Managing costs per call, discussing potential reasons for high/low KPI scores and trends
+ Developing and documenting action plans to help contractors improve performance
+ Adjusting contractor territories to optimize response times and coverage
+ Managing contract renewal processes
+ Providing recognitions for contractors exceeding goals and member expectations
+ May also discuss contractor business needs and long-term strategies for growth, as well as suggest resources and ideas for improving financial performance as needed.
+ Resolve member complaints and claims received from member service representatives or other ACG staff
+ Identifying level of involvement needed and, when appropriate, delegating resolution to relevant staff
+ Conducting investigations on high priority claims
+ Conducting required mediation and arbitration necessary to ensure effective resolution.
+ Complete administrative duties related to providing elevated ERS assistance during emergency or challenging weather situations
+ Filing and maintaining relevant documentation pertaining to contractors
+ Researching industry best practices, new developments and technologies
+ Looking for opportunities to promote products and educate the public
+ Coordinating contractor group meetings when appropriate to gather feedback, discuss relevant issues or share best practices.
Supervisory Responsibilities:
Responsible for up to 100 Independent Contract Facilities AAA service performance as set by contract, recruitment, instruction, expense control and contract termination
**How you will benefit:**
+ Excellent and comprehensive benefits packages are just another reason to work for the Auto Club Group. Benefits include:
+ 401k Match
+ Medical
+ Dental
+ Vision
+ PTO
+ Paid Holidays
+ Tuition Reimbursement
**Qualifications**
**We're looking for candidates who:**
Education:
+ High School diploma, GED or Technical school graduate/certification
+ Possession of a good driving record and a valid State driver's license.
Experience:
+ 3 to 5 years of directly related automotive or customer service experience
+ 3 to 5 years of successfully coaching and developing others
+ Experience analyzing causes of problems based on financial statements and metrics, as well as developing and recommending solutions
+ Experience communicating and advising facility owners, customers or members regarding standards, policies and procedures
+ Experience resolving member/customer service issues
+ Technical training in automotive repair
Knowledge and Skills:
+ Strong interpersonal and written/verbal communication skills
+ Complaint management and conflict resolution skills
+ Analytical and negotiation skills
+ Ability to review a business situation and using financial data, develop strategies and implement plans to support a successful business model
+ Working knowledge of Microsoft applications (e.g. Word, Excel, PowerPoint)
+ Automobile maintenance and operation
**What it's like to work for us:**
We serve our members by making their satisfaction our highest priority. We do what's right by sustaining an open, honest and ethical work environment. We lead in everything we do by offering best-in-class products, benefits and services. And we value our employees by seeking the best talent, rewarding high performance and holding ourselves accountable.
All in all, we create an inclusive and welcoming environment of diverse backgrounds, experiences and viewpoints, realizing our differences make us stronger.
**Who we are:**
The Auto Club Group helps AAA Members enjoy life's journey with peace of mind by providing innovative solutions, advocacy and membership benefits wherever and whenever they need them. We currently conduct business in 14 states in the upper Midwest and the Southeast.
The Auto Club Group has established four long-term enterprise goals:
+ Long-term, sustainable, profitable growth
+ AAA Membership growth and renewal
+ Operational excellence
+ Become the "flagship club" of the AAA Federation
Important Note:
The above statements describe the principle and essential functions, but not all functions that may be inherent in the job. This job requires the ability to perform duties contained in the job description for this position, including, but not limited to, the above requirements. Reasonable accommodations will be made for otherwise qualified applicants, as needed, to enable them to fulfil these requirements.
The Auto Club Group, and all of its affiliated companies, is an equal opportunity/affirmative action employer. All qualified applicants will receive consideration for employment without regard to race, color, religion, sex, gender identity, sexual orientation, national origin, disability or protected veteran status.
**Primary Location** : United States-FL-St Petersburg
**Work Locations** :
FL-St Petersburg Ops-NEW
180 Fountain Parkway
St Petersburg 33716
**Job** : Automotive Service/Repair
**Organization** : Fleet
**Schedule** : Full-time
**Shift** : Day
**Employee Status** : Regular
**Job Type** : Regular
**Job Level** : Individual Contributor
**Travel** : Yes, 50 % of the Time
**Job Posting** : Jul 27, 2022, 10:11:35 AM
**Req ID:** 220002OH