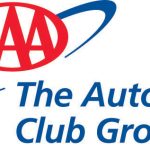 The Auto Club Group
FINS Shift Manager - Rivers Ave - ( 220001UC ) **Description** **SUMMARY** Working at AAA offers a unique opportunity to make a difference
FINS Shift Manager – Rivers Ave – ( 220001UC )
**Description**
**SUMMARY**
Working at AAA offers a unique opportunity to make a difference. The Shift Manager will assist the General Manager and Assistant Manager with operations for a state-of-the-art Fins Car Wash site. If you enjoy being part of a team of highly engaged associates, delivering a great customer experience and driving results as a hands-on leader, this is a great opportunity for you. Come grow with us!
**WHY AAA?**
You enjoy helping others and are focused on driving results. You have lots of choices of who to work with. What makes us different:
+ We help others
+ As a member organization, we are passionately committed to providing our members and customers with Value, Safety, and Total Peace of Mind in all things related to Automotive, Travel, Insurance and Member Benefits
+ We are focused on growth
+ We are 2 million plus members strong with job adds year over year for 20 straight years and counting. Build your skills, experience and thrive in a company that has a demonstrated track record of stability & growth
+ We offer a competitive Total Compensation package
+ We know compensation goes way beyond bring home pay. AAA offers competitive pay and for eligible employees, best in class benefits. . . excellent medical coverage, dental, vision, etc. . . AND 401k with matching contributions
+ We are committed to work-life balance. We provide vacation, AND paid time off for eligible employees
+ Click here to review our extensive compensation & benefits offerings: https://www.myaaabenefits.com (https://www.myaaabenefits.co.m) .
**WHAT YOU'LL DO**
The Shift Manager provides daily support to Car Wash Team Members as well as AAA Members and Customers at our FINS Car Wash Locations. Primary responsibilities for this positions include leadership, support and new hire training for Car Wash Team Members, customer service, opening and closing of the facility, cash handling, entering and editing car wash club plans, services and payments into point of sale system and general maintenance of car wash systems.
**ESSENTIAL FUNCTIONS**
+ People
+ Be a positive representative of Fins and AAA
+ Assist in leading the facility based team
+ Process
+ Assist General Manager and Assistant Manager in overseeing all site daily operations
+ Efficiency – continually assess site process controls
+ Safety- ensure a safe environment for both team members and customers
+ Product
+ Ensure an exceptional customer experience
+ Satisfaction – manage the overall customer experience: site appearance, check-in, wash quality, wash experience, team member interactions, etc., to drive high customer satisfaction
**Qualifications**
**CRITICAL SUCCESS FACTORS**
+ Required qualifications
+ High school degree or equivalent required
+ At least 6 months of cash handling experience in a customer facing environment
+ At least 6 months experience as a Team Lead or Shift Lead in a customer facing environment
+ Mechanical aptitude required to maintain daily operations
+ Flexibility to manage a seven day per week operation with exposure to the elements
+ Demonstrated commitment to help others – customers, team members, community
+ Preferred qualifications
+ Experience in car wash operations is highly desired
+ Key Holder experience highly preferred
+ Previous experience with training employees
+ Desired skills
+ Effective communicator – superb listener and communicator; able to assess a situation quickly to understand and exceed customer and team member needs
+ Customer focused – with a sincere desire to help; calm under pressure and able to reassure customers that they're
+ Drive for results – has a bias for taking action; works with a sense of urgency to find solutions to problems
+ Collaborative – able to work independently and as part of a group; takes pleasure in providing a positive attitude to the team and a high level of service and quality to customers
**COMPETENCIES**
+ Member Focused
+ Dedicated to meeting the expectations and requirements of Members/customers
+ Establishes and maintains effective relationships with Members/customers and gains their trust and respect
+ Is committed to customer service and acts with Members/customers in mind.
+ Drive for Results
+ Has a results-focused bias for action. Exhibits entrepreneurship and decisiveness.
+ Takes ownership and fosters an environment of personal accountability. "See it, Own it, Solve it, Do it."
+ Practices effective listening and practical negotiating. Seeks to understand before being understood.
+ Collaborative
+ Works well with individuals and groups to achieve common goals.
+ Resolves conflict. Able to find common ground and facilitate cooperation.
+ Influencing
+ Builds strong relationships and influences results outside functional areas of responsibility.
+ Project Management
+ Application of knowledge, skills, tools, resources, and techniques to project activities to meet project requirements
**FUNCTIONAL CAREER PATH**
Shift Manager>Assistant Manager > General Manager > Regional Manager
**PHYSICAL DEMANDS**
+ This position involves sitting, standing, walking and normal physical mobility, including reaching, grabbing lifting, and carrying typical office equipment, averaging up to approximately 80 pounds in weight. Frequent standing and walking, occasional sitting.
+ Finger and hand dexterity is required for frequent and continuous operation of all office equipment.
+ Normal or corrected hearing to the level of ability to receive detailed information orally and to accurately understand normal conversations, both in person and on the telephone.
+ Ability to process, express and exchange information orally, in writing, presentations and through online applications.
+ Mental and emotional ability to work effectively in a busy environment, interacting with people and dealing with difficult situations.
_Important Note:_
_ACG's Compensation philosophy is to provide a market-competitive structure of fair, equitable and performance-based pay to attract and retain excellent talent that will enable ACG to meet its short and long-term goals. ACG utilizes a geographic pay differential as part of the base salary compensation program. Pay ranges outlined in this posting are based on the various ranges within the geographic areas which ACG operates. Salary at time of offer is determined based on these and other factors as associated with the job and job level._
_The above statements describe the principle and essential functions, but not all functions that may be inherent in the job. This job requires the ability to perform duties contained in the job description for this position, including, but not limited to, the above requirements. Reasonable accommodations will be made for otherwise qualified applicants, as needed, to enable them to fulfil these requirements._
_The Auto Club Group, and all of its affiliated companies, is an equal opportunity/affirmative action employer. All qualified applicants will receive consideration for employment without regard to race, color, religion, sex, gender identity, sexual orientation, national origin, disability or protected veteran status._
**#LI-TW4**
**Primary Location** : United States-South Carolina-North Charleston
**Work Locations** :
SC-Rivers Ave FINS Car Wash
7480 Rivers Avenue
North Charleston 29406
**Job** : Car Wash
**Organization** : Car Care
**Schedule** : Full-time
**Shift** : Day
**Employee Status** : Regular
**Job Type** : Regular
**Job Level** : Supervisor
**Travel** : No
**Job Posting** : Jun 6, 2022, 8:25:21 AM
**Req ID:** 220001UC