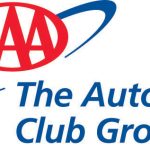 The Auto Club Group
Fleet Dispatcher - ( 2200029K ) **Description** Primary Duties and Responsibilities (details of the basic job functions): Dispatches calls fo
Fleet Dispatcher – ( 2200029K )
**Description**
Primary Duties and Responsibilities (details of the basic job functions):
Dispatches calls for emergency roadside assistance to members and/or club fleet personnel via radio, telephone or electronically in accordance with established guidelines. Receives and manages calls relate to emergency and/or commercial road service utilizing a computer aided call processing system. Performs geographical location spotting, map reading and provides detailed instructions to Fleet Service or contracted personnel in determining member/customer location. Monitors dispatched calls and takes action to resolve and correct service problems or potential problems. Handles driver/customer escalations in accordance with established procedures. Provides explanations to customers, as needed. Reports and documents any service issues. Closes service request using company electronic dispatching system in a timely manner. Accepts payment from members/customers as appropriate. Reconciles and resolves rudimentary payment issues. Maintains related records and files. Assists coworkers and less-tenured dispatchers as necessary.
Supervisory Responsibilities (briefly describe, if applicable, or indicate None):
none
**Required Qualifications (these are the minimum requirements to qualify)**
Education (include minimum education and any licensing/certifications):
Possession of high school diploma or equivalent (GED)
Experience:
+ accurately inputting information into various fields using a P.C. keyboard
+ navigating through a P.C. and/or automated processing system
+ performing basic mathematical calculations including addition, subtraction, percentages, etc.
+ analyzing and resolving customer service problems
+ preparing written communications (e.g. responding to customer inquiries)
Knowledge and Skills:
+ A basic concept of geography and basic direction skills are required.
+ telephone etiquette
+ communicate effectively with others over the telephone or in person
+ demonstrate effective listening skills
+ manage and direct service call volume
+ read maps and use travel related tools (i.e. GPS)
+ successfully complete customer care training
+ work in a call center environment
+ act as a liaison between fleet personnel, members, customers, and call center personnel
+ successfully identify and resolve customer service/fleet issues
+ work under minimal supervision
+ adhere to customer service standards
+ represent the Auto Club Group in a positive and professional manner
+ effectively manage ETAs (Estimated Time of Arrivals) to ensure the provision of timely customer service
+ work in a fast-paced environment
+ maintain accurate records
**_Hourly rate starting between $16.00/hr.-$20/hr. Pay rate will be determined based on experience and may exceed starting rate._**
**Qualifications**
**Preferred Qualifications**
+ Knowledge of policies and procedures (service benefits) relative to emergency road service.
+ Reading and comprehending various Customer Care service tools (e.g. manuals, work models, etc.)
+ Dispatching calls
+ A call center environment
**Work Environment**
Works in a temperature-controlled office environment. Irregular hours in a 24 x operations.
_Important Note:_
_ACG's Compensation philosophy is to provide a market-competitive structure of fair, equitable and performance-based pay to attract and retain excellent talent that will enable ACG to meet its short and long-term goals. ACG utilizes a geographic pay differential as part of the base salary compensation program. Pay ranges outlined in this posting are based on the various ranges within the geographic areas which ACG operates. Salary at time of offer is determined based on these and other factors as associated with the job and job level._
_The above statements describe the principle and essential functions, but not all functions that may be inherent in the job. This job requires the ability to perform duties contained in the job description for this position, including, but not limited to, the above requirements. Reasonable accommodations will be made for otherwise qualified applicants, as needed, to enable them to fulfil these requirements._
_The Auto Club Group, and all of its affiliated companies, is an equal opportunity/affirmative action employer. All qualified applicants will receive consideration for employment without regard to race, color, religion, sex, gender identity, sexual orientation, national origin, disability or protected veteran status._
**Primary Location** : United States-Minnesota-St. Paul
**Work Locations** :
MN-Minnesota Fleet
370 Toronto Street
St. Paul 55102
**Job** : Automotive Service/Repair
**Organization** : Fleet
**Schedule** : Full-time
**Employee Status** : Regular
**Job Type** : Regular
**Job Level** : Individual Contributor
**Travel** : No
**Job Posting** : Jun 27, 2022, 3:41:56 PM
**Req ID:** 2200029K