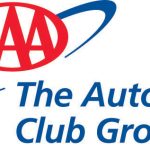 The Auto Club Group
Fleet Manager II - ( 2200023C ) **Description** Manages towing operations of larger fleets to ensure prompt, efficient and courteous towing, rec
Fleet Manager II – ( 2200023C )
**Description**
Manages towing operations of larger fleets to ensure prompt, efficient and courteous towing, recovery and emergency road service to all eligible customers, clients, AAA and affiliated Club members. Fleet Manager II, may have contractor oversight, lead 24/7 Fleet operations, or have high call volume projections. Annual salary, $64,000.00 – $70,000.00 based on experience.
Supervises daily activities of fleet supervisors, coordinators, drivers and dispatchers (where applicable) to ensure the timely completion of tasks. Increases revenue by servicing existing clients and expanding base of commercial towing accounts.
Collaborates with contact center and field leaders to ensure club standards and goals are accomplished. Ensures that all safety, security and audit procedures are adhered to and improved upon.
Analyzes and resolves member complaints concerning driver performance. Investigates and mediates damage claims. Monitors equipment repair or replacement including the ordering of supplies and verifying payment for all supplies. Updates maintenance files as regulations and rules changes to comply with Local, State & Federal requirements. Ensures compliance with all prescribed safety, service and financial goals.
Oversees and provides guidance for new hire recruitment to ensure quality of the staff continuously improves. Monitors incentive bonus programs, including compiling data and preparing reports on program performance.
Generates and analyzes various administrative reports, providing data, analysis and process improvement recommendations when the opportunities present themselves
Supervisory Responsibilities (briefly describe, if applicable, or indicate None):
Fleet Supervisors, Coordinator Service Vehicle Operators, Service Vehicle Operators I and II, and Dispatchers (if applicable).
**Qualifications**
**II. Required Qualifications (these are the minimum requirements to qualify)**
Education (include minimum education and any licensing/certifications):
+ High school diploma or equivalent.
+ Must have a valid state driver's license and excellent driving record without physical restrictions which would prevent driving during day or night hours or for extended periods of time.
Experience:
+ Operating office equipment including telephone system, calculator, copy machine, fax machine, etc.
+ Operating a personal computer
+ Automotive industry and/or emergency road service
Knowledge and Skills:
Knowledge of:
+ Towing procedures
+ Company products, policies and procedures
+ Vehicle mechanics and equipment maintenance
+ Geographical market areas
Supervisory ability to include:
+ Scheduling
+ Staffing
+ Budgeting
+ Decision making
+ Analysis and problem solving
+ Evaluating employee work performance
+ Leadership
+ Read reports
Ability to:
+ Communicate effectively with others in a work environment and with the public
+ Interpret contract and bid documents
+ Contract negotiation
+ Operate digital dispatch system and D3
+ Work independently
+ Perform basic mathematical calculations to include addition, subtraction, multiplication, division and percentages
+ Stand/walk in order to inspect vehicles and equipment
+ Climbing/stoop/kneel
+ Lift/pull/push
+ Use telephone system
**III. Preferred Qualifications**
+ College-level coursework or Bachelor's degree in a business related field or equivalent experience.
+ Management experience
+ Experience in operating towing equipment
**IV. Work Environment**
Works in a temperature controlled office environment with exposure to slightly dirty conditions. Occasional (up to 30% of work time) exposure to temperature extremes.
**Important Note:** The above statements describe the principal and essential functions, but not all functions that may be inherent in the job. This job requires the ability to perform duties contained in the job description for this position, including, but not limited to, the above requirements. Reasonable accommodations will be made for otherwise qualified applicants, as needed, to enable them to fulfill these requirements.
**Primary Location** : United States-FL-Ft. Lauderdale
**Job** : Automotive Service/Repair
**Organization** : Fleet
**Schedule** : Full-time
**Employee Status** : Regular
**Job Type** : Regular
**Job Level** : Manager
**Travel** : Yes, 50 % of the Time
**Job Posting** : Jul 21, 2022, 2:43:35 PM
**Req ID:** 2200023C