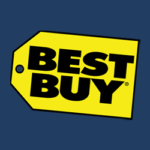 Best Buy
**769557BR** **Job Title:** Geek Squad Agent - West Nyack NY **Job Category:** Services/Installation/Repair **Store Num
**769557BR**
**Job Title:**
Geek Squad Agent – West Nyack NY
**Job Category:**
Services/Installation/Repair
**Store Number or Department:**
001844-USO SE NY/N NJ-Store
**Job Description:**
As a Geek Squad Home Theater Agent, you will travel via Geekmobile from the precinct to our client's home and assist with the delivery, installation, repair, and haul away of home theater technology products and equipment. You'll provide our clients service that exceeds expectations by handling appointments with care, asking the right questions to enhance the client experience, and providing prompt follow up of recommendations as well as solutions. As one of our Geek Squad Home Theater experts, you'll be responsible for completing fulfillment of intermediately complete work, while managing inventory and vehicle maintenance for our Geekmobiles in partnership with other Agents.
**Key accountabilities:**
+ Perform a variety of fulfillment duties for clients in their homes including delivery, installation and networking with a primary focus on Home Theater technology
+ Phone and in-person contact with clients to reveal diagnostic discoveries and make recommendations for protecting and defending client devices
+ Provide timely updates to the client and store precincts
+ Responsibly manage inventory and Geekmobile maintenance
+ Provide feedback and training to store teams as well as assist in store stock repairs
+ Support Geek Squad efforts to protect the world, one device at a time
**Basic Qualifications:**
+ Experience actively using and learning about home theater products
+ 6 months experience delivering, integrating and/or repairing consumer electronic products
+ 1 year experience in a customer service or in-home experience environment
+ 1 year experience in an electronics industry
+ Ability to work a flexible schedule inclusive of holidays, nights and weekends
+ Maintain a clean driving record and hold state/local licensing as required
+ Be able to carry/lift/push/pull weight up to 75 lbs. or 150 lbs. as part of a team, with or without accommodation
+ Be 21 years of age
**Req #:**
769557BR
**Address Line 1:**
1240 Palisades Ctr Dr
**City:**
West Nyack
**State:**
NY
**Zip:**
10994
**Job Level:**
Entry Level
**Employment Category:**
Full Time
**Brand:**
Geek Squad
**About Us:**
**About Geek Squad**
It all began with a few oddly dressed heroes fixing computers. Today, we're an army of Agents more than 18,000 strong, on a singular mission to rid the world of rogue technology. We're still oddly dressed, but we're now oddly dressed and saving the day across the globe. If you're techno-exceptional, good with people and great at having fun while doing top-quality work, we invite you to join our illustrious ranks.
**Best Buy Company and its Family of Brands**
Best Buy is the world's largest multi-channel consumer electronics retailer with stores in the United States, Canada, and Mexico. We are the 11th largest online retailer in the U.S. and Canada, we have the number one customer loyalty program of its kind and more than 1.6 billion visitors to our websites and stores each year. Our more than 165,000 employees are committed to helping deliver the technology solutions that provide value, enabling access to people, knowledge, ideas and fun – whether online, via mobile device or in our stores.
**Additional Job Information:**
**What are my rewards and benefits?**
Discover your career here! At Geek Squad and Best Buy we offer much more than a paycheck. Surrounded by the latest and greatest technology, a team of amazing coworkers and a work environment where anything is possible, you'll find it easy to be your best when you work with us. We provide an exciting work environment with a community of techno learners where you can be yourself while investing in your career. Empowered with knowledge you will discover endless opportunities to grow. From deep employee discounts to tuition reimbursement, to health, wealth and wellness benefits, to learning and development programs, we believe the success of our company depends on the passion of employees for learning, technology and people.
**Search Categories:**
Geek Squad, Retail Jobs