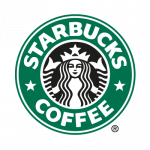 Best Buy
**770880BR** **Job Title:** Geek Squad Guidance Agent - Must live in Hawaii **Job Category:** Customer Service, Care & Support
**770880BR**
**Job Title:**
Geek Squad Guidance Agent – Must live in Hawaii
**Job Category:**
Customer Service, Care & Support
**Store Number or Department:**
970100-215-Services-HT Install
**Job Description:**
We are seeking a dynamic, Geek Squad Guidance Agent who must be located in Hawaii for this remote role, whom possesses strong ability to problem solve by utilizing Best Buy systems and tools to gain geographical knowledge of the areas they will be supporting. This position is very fast paced and requires heavy attention to detail, the ability to think critically and to explain decisions using data and logic. Our Geek Squad Guidance Agent is responsible for the day-to-day board management to improve scheduling availability for clients, create workforce efficiency, field dispatch support and capacity management. The role will also partner with field teams to ensure board management and crews are correctly setup in all system enabling jobs to schedule systematically. This includes, but is not limited to; Agent setup, assigning correct revenue location, setting schedules, & managing scheduling changes. **Key Accountabilities:**
+ Serves as the subject matter expert and primary resource for scheduling, routing and dispatch.
+ Identifies and improves system process gaps and development, ensuring scheduling, routing and dispatch works seamlessly with field and internal teams.
+ Support Field Agents and Leaders with order support via chat and forms processes
+ Assigns systemic workforce responsibilities, attributes and location details for Agents.
+ Plans drive times and routing for scheduling board consolidation functionality.
+ Researches unproductive time or routes to maximize efficiency.
+ Partners with Field teams to provide Services experiences that enhance our company's Culture, Mission and Values.
**Basic Qualifications:**
+ 6 months experience in scheduling fulfillment
+ 1 year of experience in retail, services, operations, analysis or customer service
+ Strong communication skills (written and verbal)
+ Ability to problem solve and use critical thinking
**Preferred Qualifications:**
+ Knowledge and skills utilizing tools and technology such as Order Manage, Field Management System (FMS) or similar third-party scheduling/fulfillment systems
+ Located in Hawaii
**Req #:**
770880BR
**Address Line 1:**
Remote
**City:**
Hawaii
**State:**
HI
**Zip:**
96801
**Job Level:**
Entry Level
**Employment Category:**
Full Time
**Brand:**
Geek Squad
**Search Categories:**
Corporate Jobs, ECC – Enterprise Customer Care, Geek Squad, Remote Work from Home