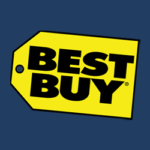 Best Buy
**787788BR** **Job Title:** Geek Squad Support Agent - 2nd Shift **Job Category:** Services/Installation/Repair **Store
**787788BR**
**Job Title:**
Geek Squad Support Agent – 2nd Shift
**Job Category:**
Services/Installation/Repair
**Store Number or Department:**
000615-New York Svc
**Job Description:**
Our Support Agent performs general warehouse work and is responsible for the following objectives: Receiving, routing and shipping consumer electronic products and parts while maintaining a clean and organized work area.
Key Responsibilities
+ Load, unload and process product and parts for both inbound and outbound trucks
+ Pull product, match products to parts and deliver to Tech Team
+ Verify accurate paperwork and ensure all product information is captured. File paperwork as appropriate
+ Clean Tech area, route / bin product to appropriate area: shipping lanes, junkout storage, WIP bin locations, return to vendor (RTV) area
+ Pick up core and cancelled parts from Tech area and process according to Standard Operating Procedure (SOP)
+ Maintain a clean well organized parts room, warehouse and work area
+ Update company systems when sorting, routing, receiving and/or shipping products/parts
+ Monitor, research and resolve the return of defective and unneeded parts to the part vendors
+ Maintain parts related queues in Services system (STAR)
Basic Qualifications:
+ Able to stand/sit for long periods of time
+ Able to work in a fast pace environment
+ Able to carry/lift/push/pull weight up to 75 lbs. with or without accommodation
+ Able to work in a non-climate controlled environment
+ Able to operate pallet jack, two wheeler and hand operated moving equipment
**Req #:**
787788BR
**Address Line 1:**
300 Ridge Rd
**City:**
Piscataway
**State:**
NJ
**Zip:**
08854
**Job Level:**
Entry Level
**Employment Category:**
Occasional Seasonal
**Brand:**
Geek Squad
**About Us:**
**About Geek Squad**
It all began with a few oddly dressed heroes fixing computers. Today, we're an army of Agents more than 18,000 strong, on a singular mission to rid the world of rogue technology. We're still oddly dressed, but we're now oddly dressed and saving the day across the globe. If you're techno-exceptional, good with people and great at having fun while doing top-quality work, we invite you to join our illustrious ranks.
**Best Buy Company and its Family of Brands**
Best Buy is the world's largest multi-channel consumer electronics retailer with stores in the United States, Canada, and Mexico. We are the 11th largest online retailer in the U.S. and Canada, we have the number one customer loyalty program of its kind and more than 1.6 billion visitors to our websites and stores each year. Our more than 165,000 employees are committed to helping deliver the technology solutions that provide value, enabling access to people, knowledge, ideas and fun – whether online, via mobile device or in our stores.
**Additional Job Information:**
**Join our team!**
While you're busy delivering on our belief of making technology work for our customers, we're working to ensure you are rewarded for your passion, energy and commitment. Our pay for performance philosophy rewards results and offers you opportunities to grow in your career and increase your earning potential.
**Ready? Let's do this!**
If you are ready to make a difference in the lives of our customers and employees, click on the apply button below. The application will take about 15 minutes to complete and if you meet the requirements, you can expect to hear from us within 24-72 hours.
Not ready to apply? Connect with us on LinkedIn , Facebook at https://www.facebook.com/bestbuy/ , or Twitter at https://twitter.com/bestbuy_careers .
**Search Categories:**
Geek Squad, Seasonal Hiring