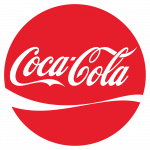 The Coca-Cola Company
Why Join Coca-Cola North America? It's an exciting time to work in The Coca-Cola Company's flagship market. We're accelerating o
Why Join Coca-Cola North America?
It's an exciting time to work in The Coca-Cola Company's flagship market. We're accelerating our momentum as the fastest-growing large consumer goods company in North America by putting people at the heart of our business and everything we do – whether we're innovating to give consumers the drinks and packaging sizes they want, or building our eCommerce capabilities. People are our focus when we're collaborating with our diverse network of locally-connected bottling partners, and when we're returning every drop of water we use to communities and nature. And people – with the different backgrounds, skills and perspectives they bring to our workplace – are helping transform our business, one big idea at a time. We empower our employees to challenge the status quo, make bold recommendations, experiment and adapt, so we can grow together and make a great business even better.
Position Summary:
Coca-Cola seeks General Laborer for our Lehigh Valley Syrup plant who will perform general housekeeping and sanitation duties; operate a floor scrubber; dispose of non-conforming product; utilize a forklift for loading/unloading trucks; materials and product handling; operate equipment used for cleaning and packaging hoses; physically lift up to 60 lbs.
Number of Openings: 5
3 openings on 1st shift: Monday-Friday 6:00 AM to 2:30 PM
2 openings on 3rd shift: Sunday-Thursday, 10:00 PM to 6:30 AM
The Roles and Responsibilities include:
+ Inspect facility to assure adherence to safety and operating policies and Good Manufacturing Practices (GMP) using company policies and procedures
+ Operate necessary equipment, including floor scrubber, to maintain cleanliness of the warehouse and manufacturing areas.
+ Perform production activities for equipment set-up and sanitation
+ Operate hose winding and hose washing stations.
+ Maintain safe and clean work areas.
+ Handled and dispose of non-confirming product and accurately record information regarding it's disposition
+ Move raw materials and finished product within production facilities using forklifts or other warehouse equipment in order to supply production and/or facilitate shipping.
+ Implement, evaluate, and maintain effective application of the Coca-Cola Quality System in order to ensure product quality as defined by company requirements.
+ Communicate with peers and others to exchange feedback on products/service issues, identify and/or solve problems, assess needs and or/achieve business results.
+ Identify activities not in accordance with company policies and procedures and inform appropriate parties.
+ All other duties as assigned by management.
Minimum Job Requirements:
+ Ability to read and comprehend instructions and procedures.
+ Ability to record accurate information.
+ Ability to stand and perform repetitive motions for extended periods.
+ Available to work overtime and/or flexible shift hours when required.
+ Have good attendance and punctuality. Being in work area at scheduled shift start time.
+ Takes initiative and has accountability for the quality and effectiveness of own work.
+ Ability to prioritize and perform multiple tasks simultaneously
+ Have working knowledge of production and warehousing. Able to safely operate a forklift and perform physical tasks including lifting and pushing /pulling (up to 60 lbs.)
+ Demonstrated commitment to development of skills. Works well in a team environment, across functional boundaries
+ Able to identify equipment and operational problems.
+ Perform basic trouble shooting tasks# High Level of Individual Responsibility Skills
+ 2 years of manufacturing and/or shipping experience preferred.
+ Education: High School Diploma/GED equivalent Experience: At least 2 years
Our Purpose and Growth Culture:
We are taking deliberate action to nurture an inclusive culture that is grounded in our company purpose, to refresh the world and make a difference. We act with a growth mindset, take an expansive approach to what's possible and believe in continuous learning to improve our business and ourselves. We focus on four key behaviors – curious, empowered, inclusive and agile – and value how we work as much as what we achieve. We believe that our culture is one of the reasons our company continues to thrive after 130+ years. Visit Our Purpose and Vision to learn more about these behaviors and how you can bring them to life in your next role at Coca-Cola.
We are an Equal Opportunity Employer and do not discriminate against any employee or applicant for employment because of race, color, sex, age, national origin, religion, sexual orientation, gender identity and/or expression, status as a veteran, and basis of disability or any other federal, state or local protected class. When we collect your personal information as part of a job application or offer of employment, we do so in accordance with industry standards and best practices and in compliance with applicable privacy laws.