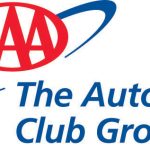 The Auto Club Group
General Service Technician II - ( 220001JW ) **Description** **SUMMARY** Our Car Care division is looking for safety minded professionals wit
General Service Technician II – ( 220001JW )
**Description**
**SUMMARY**
Our Car Care division is looking for safety minded professionals with mechanical aptitude to perform minor vehicle maintenance at our repair centers. In this entry-level position, you'll be a critical part of our dynamic team, helping to get AAA Carolinas members back on the road safely, timely and more confident in the condition of their automobile. If you enjoy learning on the job and dream of career pathing to an Automotive Technician in the future, this is a great opportunity for you. Come grow with us.
**WHY AAA?**
You enjoy helping others and are focused on driving results. You have lots of choices of who to work with. What makes us different:
+ We help others.
+ As a member organization, AAA is passionately committed to providing our members and customers with Value, Safety, and Total Peace of Mind in all things related to Automotive, Travel, Insurance and Member Benefits.
+ We are focused on growth.
+ State of the Art Repair equipment
+ Online training available from industry leading strategic vendors at no cost to you
+ ASE preparation via online training
+ Certification Exam reimbursement
+ In the state of NC, we pay for State Inspectors License
+ We are 2 million plus members strong with continued job growth over the past 20 years and counting. Build your skills, experience and thrive in a company that has a demonstrated track record of stability & growth.
+ We offer a competitive Total Compensation package.
+ Closed Sunday
+ Shorter workdays than competitor (we close at 6pm)
+ Monday – Friday, hours are 7:30am-6pm
+ Saturday, hours are 8am to 4pm
+ Closed major holidays
+ You know compensation goes way beyond bring home pay. AAA offers best in class benefits. . . excellent medical coverage, dental, vision, etc. . . AND we offer profit sharing, and 401k with matching contributions.
+ Competitive Pay up to $20/hour
+ We are committed to work-life balance. We provide vacation, AND paid time off.
**WHAT YOU'LL DO**
We are an established automobile club, but we don't take our trusted reputation for granted. We earn our members' loyalty every day, with every service, phone call, and face-to-face interaction. AAA is dedicated to making sure our members have efficient, safe, and positive experiences on the road and with us, wherever they may be.
As a General Services Technician, you'll be part of our organization's commitment to safety and quality.
You will:
+ Help AAA Members get back on the road quickly, with confidence
+ Service and Maintenance – Perform minor vehicle maintenance: windshield wipers, tire changes, oil and filter changes
+ Contribute to AAA's trusted reputation
+ Expertise – Stay current with the latest automotive technology and maintenance and repair techniques
+ Quality – Work within our defined service standards, safely, efficiently, and with the highest attention to detail and excellence
+ Be part of an exceptional team, providing exceptional member and customer service
+ Teamwork – Work well in a team setting by being flexible and adaptable
+ Satisfaction – Focus on making sure customers are satisfied with our service. From the first greeting to the final wave goodbye, we are committed to making sure our members have only positive, helpful experiences with AAA.
​​​​​​​
**COME JOIN OUR TEAM**
**We are members serving members. We are committed. We aspire to create a workplace that helps others, members and team members alike. This is What Makes Us . . . Us. Come join our team.**
About Car Care – At AAA Car Care, we are your preferred automotive experts providing customers with friendly, knowledgeable advice and technical expertise. With 34 stores and counting, we are the largest chains of AAA club-owned repair facilities in the USA. In our clean and conveniently located facilities, we offer a full range of automotive repair and maintenance services to AAA members and non-members. Every AAA Car Care facility is staffed with ASE-certified technicians who ensure that every car is treated with the utmost care.
**Delivering value, safety, and total peace of mind every day is not just our business, it's our purpose.**
**Join our team.**
**Dedicated. Innovative. Driven. Successful.**
**Qualifications**
**WHO YOU ARE**
**Required qualifications**
+ 2 years experience in automotive industry or graduation from an automotive tech school
+ Must have NC Inspection License or ability to pass test once hired
+ Ability to work flexible work schedules to include Saturdays
+ Willingness to progress within the Automotive Technician career path
+ Valid driver's license with no restrictions
**Preferred qualifications**
+ Possess your own tools for use in the shop
**Competencies**
+ Drive for results – Has bias for taking action; work with a sense of urgency to find solutions to peoples' problems.
+ Values excellence – Takes pride in one's work product and in delivering a superior customer experience.
+ Tendency toward self-improvement – A problem solver by nature, but enjoys upgrading knowledge regularly. Stays on top of new techniques and processes without having to be asked.
+ Safety-focused – Overly cautious of potential hazards and deeply care for the safety of self and others. Adheres to all workplace safety laws, regulations, standards and practices. **​​​​​​​**
**PHYSICAL DEMANDS**
+ This position involves sitting, standing, walking and normal physical mobility, including reaching, grabbing lifting, and carrying typical office equipment, averaging up to approximately 80 pounds in weight.
+ Frequent standing and walking.
+ Finger and hand dexterity is required for frequent and continuous operation of all office equipment
+ Normal or corrected hearing to the level of ability to receive detailed information orally and to accurately understand normal conversations, both in person and on the telephone
+ Mental and emotional ability to work effectively in a busy environment, interacting with people and dealing with difficult situations
​​​​​​​
Important Note:
The above statements describe the principle and essential functions, but not all functions that may be inherent in the job. This job requires the ability to perform duties contained in the job description for this position, including, but not limited to, the above requirements. Reasonable accommodations will be made for otherwise qualified applicants, as needed, to enable them to fulfil these requirements.
The Auto Club Group, and all of its affiliated companies, is an equal opportunity/affirmative action employer. All qualified applicants will receive consideration for employment without regard to race, color, religion, sex, gender identity, sexual orientation, national origin, disability or protected veteran status.
**Primary Location** : United States-North Carolina-Wilmington
**Work Locations** :
NC-Wilmington Car Care Plus
3801 Oleander Drive
Wilmington 28403
**Job** : Automotive Service/Repair
**Organization** : Car Care
**Schedule** : Full-time
**Shift** : Day
**Employee Status** : Regular
**Job Type** : Regular
**Job Level** : Individual Contributor
**Travel** : No
**Job Posting** : Jun 6, 2022, 3:02:40 PM
**Req ID:** 220001JW