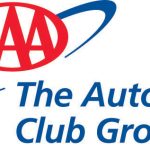 The Auto Club Group
Hybrid Claim Support Specialist - ( 220001YY ) **Description** **Claim Support Specialist – The Auto Club Group** **What you will do:**
Hybrid Claim Support Specialist – ( 220001YY )
**Description**
**Claim Support Specialist – The Auto Club Group**
**What you will do:**
The Auto Club Group is seeking prospective **Claim Support Specialist** who will work in accordance with established guidelines, assign claims, electronically and recognize subrogation potential and refer claims to appropriate area as indicated.
In this position, you will have the opportunity to:
+ Update claims files to document assignments.
+ Review claims assignments within assigned area to ensure proper load-balancing.
+ Perform quality control tasks to ensure the timely assignment of claims.
+ Notify management of system problems or potential issues.
+ Forward claim files to appropriate areas (e.g. Legal) as necessary.
+ Clerical printing work
+ Perform a variety of high-level support duties to ensure the proper handling of claims.
+ Assist management in the support of department projects and research and compile requested information.
+ Gather information for management reports.
+ May enter, process, retrieve and/or correct data to ensure systems are updated and management has correct information to respond to inquiries.
+ Processing payments for invoices.
+ Assist other staff members in performing claim support functions such as typing correspondence/memos and responding to telephone inquiries as needed during peak periods/staff shortages.
+ Answer customer/vendor calls and provide information, as needed.
+ Perform other related duties as assigned.
With our powerful brand and the mentoring we offer, you will find your position as a **Claim Support Specialist** can lead to a rewarding career at our growing organization.
How you will benefit:
Claim Support Assistant will earn a competitive salary of $36,000 to $48,000 annually with annual bonus potential based on performance.
+ Excellent and comprehensive benefits packages are just another reason to work for the Auto Club Group. Benefits include:
+ 401k Match
+ Medical
+ Dental
+ Vision
+ PTO
+ Paid Holidays
+ Tuition Reimbursement
**Qualifications**
We're looking for candidates who:
Education:
+ High school education or equivalent
Experience:
+ Experience with P.C. software applications
+ Preparing claim files and diary entries
+ Letter writing
Knowledge of:
+ General claim processing functions
+ Claim processing system
+ Insurance processing, including the understanding of policy/coverage terminology
Ability to:
+ Work under pressure
+ Organize and prioritize work
+ Prepare claim files
+ Communicate effectively with others over the telephone and in person
+ Sit for the majority of the day
+ Handle multiple tasks
+ Use automated processing and computer systems
+ Rotate within department to perform various training or support functions
+ Provide high quality customer service
+ Analyze and problem solve
What it's like to work for us:
We serve our members by making their satisfaction our highest priority. We do what's right by sustaining an open, honest and ethical work environment. We lead in everything we do by offering best-in-class products, benefits and services. And we value our employees by seeking the best talent, rewarding high performance and holding ourselves accountable.
All in all, we create an inclusive and welcoming environment of diverse backgrounds, experiences and viewpoints, realizing our differences make us stronger.
Who we are:
The Auto Club Group helps AAA Members enjoy life's journey with peace of mind by providing innovative solutions, advocacy and membership benefits wherever and whenever they need them. We currently conduct business in 13 states in the upper Midwest and the Southeast.
The Auto Club Group has established four long-term enterprise goals:
+ Long-term, sustainable, profitable growth
+ AAA Membership growth and renewal
+ Operational excellence
+ Become the "flagship club" of the AAA Federation
Important Note:
_ACG's Compensation philosophy is to provide a market-competitive structure of fair, equitable and performance-based pay to attract and retain excellent talent that will enable ACG to meet its short and long-term goals. ACG utilizes a geographic pay differential as part of the base salary compensation program. Pay ranges outlined in this posting are based on the various ranges within the geographic areas which ACG operates. Salary at time of offer is determined based on these and other factors as associated with the job and job level._
_The above statements describe the principle and essential functions, but not all functions that may be inherent in the job. This job requires the ability to perform duties contained in the job description for this position, including, but not limited to, the above requirements. Reasonable accommodations will be made for otherwise qualified applicants, as needed, to enable them to fulfil these requirements._
_The Auto Club Group, and all of its affiliated companies, is an equal opportunity/affirmative action employer. All qualified applicants will receive consideration for employment without regard to race, color, religion, sex, gender identity, sexual orientation, national origin, disability or protected veteran status._
+ #LI-AH2
**Primary Location** : United States-FL-Tampa
**Work Locations** :
FL-ACG Florida AOB
9125 Henderson Road
Tampa 33634
**Job** : Claims
**Organization** : Claims
**Schedule** : Full-time
**Shift** : Day
**Employee Status** : Regular
**Job Type** : Regular
**Job Level** : Individual Contributor
**Travel** : No
**Job Posting** : Jun 21, 2022, 8:42:43 AM
**Req ID:** 220001YY