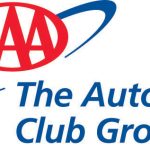 The Auto Club Group
Independent Agent (IA) Development Specialist - Tennessee - ( 220001U4 ) **Description** Primary Duties and Responsibilities (details of the bas
Independent Agent (IA) Development Specialist – Tennessee – ( 220001U4 )
**Description**
Primary Duties and Responsibilities (details of the basic job functions):
Serve as a business consultant and partner by providing tactical and strategic support to Independent Agents (IA) in the assigned geography. Operate as a subject matter expert by becoming well versed on all components of the Connected Member Vision and product/sales knowledge. Assist assigned IAs in the development and implementation of agency business goals. Own and be accountable for agency success/retention and agent productivity and growth goals. Responsibilities include, but are not limited to supporting the acquisition of profitable new business, influencing and motivating agents, driving growth, providing business insight and recommendations, ensuring agent and business retention, compliance, and reporting. Build trust and maintain strong relationships with assigned IAs and internal and external business partners.
Source and refer local IA candidates to centralized recruiting. Participate in the interview and selection processes. Successfully complete installation and on-boarding processes when opening and establishing new agencies. Assist new agencies with critical business development activities post launch.
Collaborate with centralized training and IA support teams to ensure that agents are trained and aware of all operations, systems and marketing processes and requirements. Participate in training assessment and the development and disbursement of product/marketing/service information. Evaluate effectiveness of training programs. Validate awareness and deep understanding of the full array of ACG product offerings. Provide additional training and consulting as necessary. Communicate potential sales incentive programs, compensation outcomes, as well as contractual bonus opportunities.
Monitor agency business activities and prepare reports to summarize data. Conduct site visits, cash flow analysis and needs assessments/diagnostics to track progress, recognize best-in-class point-of-sale behavior, understand current IA segment and identify issues and opportunities for improvements. Research and analyze sales markets. Work with IA to create cultivation plans and means to address issues. Consult with IA making strategic/tactical recommendations as appropriate.
Ensure adherence to corporate policies, practice and state regulations by auditing agent activity. Advise leadership on agent progress and report on non-compliant activity. When necessary, recommend and activate probationary processes or recommendations for termination. Complete accurate written call notes for all calls completed.
Support various product and membership promotional campaigns to ensure meeting sales goals. Initiate, develop, execute and monitor projects. Provide updates to management. Collaborate with peers to guarantee the utilization of uniform, highly efficient processes across the corporate footprint.
Competitive salary of $86,842.08 to $154,377.60 annually with annual bonus potential based on performance.
Supervisory Responsibilities:
None
**Qualifications**
**Required Qualifications (these are the minimum requirements to qualify)**
**Education:**
+ High School Diploma or equivalent
+ Possession of a valid State Driver's License
+ Currently hold or able to attain and maintain appropriate State Property & Casualty licenses within timeframe designated by ACG leadership
+ May be required to attain appropriate State Life Sales licenses within timeframe designated by ACG leadership
**Experience:**
+ Two years of experience in insurance sales leadership and/or agent development to include coaching, mentoring, challenging and enabling others to successfully meet goals
+ Experience to include some or all of the following:
+ Motivating growth or rehabilitation of existing agency
+ Developing plans to increase growth
+ Building business relationships within a sales environment
+ Demonstrating strong organizational, planning, time management and administrative skills
+ Gathering, researching and analyzing data and making recommendations
+ Conducting needs assessments and process improvement reviews
+ Writing business plans/proposals
+ Preparing reports and presentations and recommendations to all levels of management
+ Modeling and monitoring financial projections for region
+ Operating PC software applications (Word, Excel, Access, PowerPoint, etc.)
**In-depth Knowledge of:**
+ Best-in-class techniques used to:
+ Influence and persuade others
+ Develop and coach others
+ Motivate and reward a successful sales team
+ Insurance products, services & regulations
+ Sales techniques and delivery systems
+ Independent contractor distribution channels
+ Techniques used to coordinate and control major projects
+ Comparative raters and management systems
+ Business drivers, marketing concepts, managing P&L, operational processes (i.e., in-bound/out-bound call strategy) and compensation plan design
**Ability to:**
+ Influence, persuade and motivate non-employee agents
+ Identify agent strengths, weaknesses and model skills needed to facilitate agency rehabilitation in various areas including product knowledge, prospecting, professionalism, closing techniques, etc.
+ Create and interpret sales models, results and return on investment reporting
+ Demonstrate creativity and innovation in developing business, marketing and sales plans to meet the unique needs of assigned locations
+ Demonstrate effective leadership/coaching skills to include motivating and influencing captive and/or non-captive agents and staff
+ Possess written communication skills including the preparation of proposals, reports and technical writing
+ Willingness and ability to extensively travel
+ Willingness to relocate
**Preferred Qualifications**
Education:
+ Bachelor degree in Business Management, Marketing or a relevant field
Knowledge of:
+ The Auto Club Group/AAA products and services
**Work Environment**
+ Work in a temperature-controlled office environment
+ Extensive (up to 70% of work time) travel by automobile with exposure to road hazards and temperature extremes
+ Willingness to work irregular hours
**Important Note:**
ACG's Compensation philosophy is to provide a market-competitive structure of fair, equitable and performance-based pay to attract and retain excellent talent that will enable ACG to meet its short and long-term goals. ACG utilizes a geographic pay differential as part of the base salary compensation program. Pay ranges outlined in this posting are based on the various ranges within the geographic areas which ACG operates. Salary at time of offer is determined based on these and other factors as associated with the job and job level.
The above statements describe the principal and essential functions, but not all functions that may be inherent in the job. This job requires the ability to perform duties contained in the job description for this position, including, but not limited to, the above requirements. Reasonable accommodations will be made for otherwise qualified applicants, as needed, to enable them to fulfill these requirements.
The Auto Club Group, and all of its affiliated companies, is an equal opportunity/affirmative action employer. All qualified applicants will receive consideration for employment without regard to race, color, religion, sex, gender identity, sexual orientation, national origin, disability or protected veteran status.
**Primary Location** : United States-Tennessee-Nashville
**Work Locations** :
TN-Nashville
2501 21st Ave S
Nashville 37212
**Job** : Sales
**Organization** : Field Operations Region 2
**Schedule** : Full-time
**Employee Status** : Regular
**Job Type** : Regular
**Job Level** : Individual Contributor
**Travel** : Yes, 75 % of the Time
**Job Posting** : Jun 6, 2022, 4:34:53 PM
**Req ID:** 220001U4