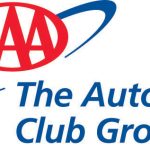 The Auto Club Group
Insurance Sales Agent - Evergreen Park, IL - ( 220002I0 ) **Description** **Sales & Service Representative – The Auto Club Group** **_$2500
Insurance Sales Agent – Evergreen Park, IL – ( 220002I0 )
**Description**
**Sales & Service Representative – The Auto Club Group**
**_$2500 Sign On Bonus for new hires_**
**_**To qualify for the Sign-On Bonus, applicants must be new to ACG (not applied in the last 180 days) and offer for employment is extended on or after 5/23/2022. Applicants will need to accept offer for employment and be hired and start by 9/8/2022. There is a 1-year payback clause if your employment is terminated prior to completing 12 months of employment. Additional details can be provide by our Recruiting Team at the time of application**_**
**What you will do:**
The Auto Club Group is seeking prospective **Sales & Service Representatives** who can generate new sales, retain existing members and grow ACG's overall book of business through our multiple product offerings. You will be challenged to drive new business with competitive products and help retain The Auto Club Groups 13 million members.
In this position, you will have the opportunity to:
+ Provide support to the Field Sales environment by developing and servicing existing accounts, performing outbound prospecting and retention calls, processing applications, renewals and amendments and resolving customer problems.
+ Provide price quotes on all insurance products which factor in all applicable rules (underwriting, business, etc.) and discounts in an effort to complete the sale.
+ Respond to inquiries and explains product features and Auto Club Group service advantages to potential customers for the purpose of promoting and selling various membership and insurance products.
+ Recognize and promote cross-sales opportunities within the context of servicing a change to an existing member's policy and provide efficient processing of customer policies, endorsements, and status and coverage changes in accordance with state rules and corporate policies and procedures.
+ Provide support to Agents by assisting customers with questions and service related problems for existing accounts and performing outbound prospecting calls to members and non-members in order to provide sales leads.
+ Provide advanced technical and product information in response to the customer's questions and/or problems to ensure achievement of quality and customer service goals.
+ Rewrite and reinstate insurance policies according to underwriting and business rules.
+ Requote and initiate paper or point of sale transactions required to amend or add insurance coverage (change address, etc.).
+ Contact members or insured regarding the renewal of delinquent memberships, late premium payments and to solicit reinstatements in the event of policy cancellations.
With our powerful brand and the mentoring we offer, you will find your position as a **Sales & Service Representative** can lead to a rewarding career at our growing organization.
While this position is primarily Insurance sales, the position also requires the ability to sell other products such as; AAA Membership, Life Insurance and Financial products. You will also perform other duties as necessary.
**How you will benefit:**
+ Our Auto Club Group **Sales & Service Representatives** earn a competitive salary with a potential of earning bonuses and sales incentives
+ Competitive Salary of $36,000 – $50,000, plus commissions
+ Sales & Service Representatives receive 100% backing from one of America's most trusted brands to include paid training and generated leads
+ Excellent and comprehensive benefits packages are just another reason to work for the Auto Club Group. Benefits include:
+ 401k Match
+ Medical
+ Dental
+ Vision
+ PTO
+ Paid Holidays
+ Tuition Reimbursement
**Qualifications**
**We're looking for candidates who:**
Education:
+ College level coursework, certification or equivalent (i.e., continuous learning)
+ Possession and maintenance of appropriate Health insurance sales license
+ Possession and maintenance of appropriate State Property & Casualty and Life insurance sales license
+ Successful completion of Customer Service, Insurance and Membership training within 6 months of hire
Experience:
+ PC software applications (Word, Excel, etc.)
+ Investigation and resolution of sales related problems
+ Outbound prospecting calls
+ Providing a high level of customer-focused service
+ Competently entering information on various screens using a PC keyboard
+ Navigating through a PC Windows environment, including accessing information from multiple applications
+ Managing and navigating multiple sources of information and applying as needed
+ Servicing insurance policies including processing applications, renewals and amendments
Knowledge and Skills:
+ The Auto Club Group membership services and products
+ The Auto Club Group insurance product features
+ The Auto Club Group subsidiary products
+ Equity and group billing
+ Insurance computer software applications (PPS, POS, IMS, IPM)
+ Successfully complete appropriate training relative to all Auto Club Group (ACG) products and services
+ Analyze member/potential customer insurance needs and determine appropriate levels of coverage
+ Prepare appropriate rate quotations
+ Organize, plan and promote the sale of ACG insurance and membership products and services
+ Work independently, with minimal supervision
+ Work within a team environment
+ Exceed member expectations relating to professionalism of demeanor, efficient and effective customer service (on phone or in person) and maintenance of workstation and office facility
+ Perform outbound sales and service calls
+ Maintain accurate records
+ Read, comprehend and communicate clearly and concisely in the work environment and with the public (e.g _.,_ explain instructions, rules and procedures)
+ Work irregular hours including holidays and weekends (may include community events)
+ Willingness and ability to work in any assigned location and work irregular hours to include weekends and holidays
Successful agents will possess effective communication skills, strong phone sales, prospecting skills, ambition, motivation and drive!
**What it's like to work for us:**
We serve our members by making their satisfaction our highest priority. We do what's right by sustaining an open, honest and ethical work environment.
We lead in everything we do by offering best-in-class products, benefits and services. And we value our employees by seeking the best talent, rewarding high performance and holding ourselves accountable.
All in all, we create an inclusive and welcoming environment of diverse backgrounds, experiences and viewpoints, realizing our differences make us stronger.
**Who we are:**
The Auto Club Group helps AAA Members enjoy life's journey with peace of mind by providing innovative solutions, advocacy and membership benefits wherever and whenever they need them. We currently conduct business in 14 states in the upper Midwest and the Southeast.
The Auto Club Group has established four long-term enterprise goals:
+ Long-term, sustainable, profitable growth
+ AAA Membership growth and renewal
+ Operational excellence
+ Become the "flagship club" of the AAA Federation
_Important Note:_
_ACG's Compensation philosophy is to provide a market-competitive structure of fair, equitable and performance-based pay to attract and retain excellent talent that will enable ACG to meet its short and long-term goals. ACG utilizes a geographic pay differential as part of the base salary compensation program. Pay ranges outlined in this posting are based on the various ranges within the geographic areas which ACG operates. Salary at time of offer is determined based on these and other factors as associated with the job and job level._
_The above statements describe the principle and essential functions, but not all functions that may be inherent in the job. This job requires the ability to perform duties contained in the job description for this position, including, but not limited to, the above requirements. Reasonable accommodations will be made for otherwise qualified applicants, as needed, to enable them to fulfil these requirements._
_The Auto Club Group, and all of its affiliated companies, is an equal opportunity/affirmative action employer. All qualified applicants will receive consideration for employment without regard to race, color, religion, sex, gender identity, sexual orientation, national origin, disability or protected veteran status._
#LI-PG2
**Primary Location** : United States-Illinois-Evergreen Park
**Work Locations** :
IL-Evergreen Car Care Plus
9154 S. Western Ave.
Evergreen Park 60805
**Job** : Sales
**Organization** : Insurance Oper & Distribution
**Schedule** : Full-time
**Shift** : Day
**Employee Status** : Regular
**Job Type** : Regular
**Job Level** : Individual Contributor
**Travel** : Yes, 25 % of the Time
**Job Posting** : Jul 7, 2022, 3:12:33 PM
**Req ID:** 220002I0