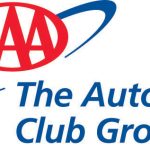 The Auto Club Group
Insurance Sales Agent- Raleigh, NC (Glenwood) - ( 220002AV ) **Description** **_$2,500 Sign On Bonus for new hires_** **_**To qualify for the
Insurance Sales Agent- Raleigh, NC (Glenwood) – ( 220002AV )
**Description**
**_$2,500 Sign On Bonus for new hires_**
**_**To qualify for the Sign-On Bonus, applicants must be new to ACG (not applied in the last 180 days) and offer for employment is extended on or after 5/23/2022. Applicants will need to accept offer for employment and be hired and start by 9/8/2022. There is a 1-year payback clause if your employment is terminated prior to completing 12 months of employment. Additional details can be provide by our Recruiting Team at the time of application**_**
**WHY AAA?**
True income growth opportunities come from ownership. Follow our defined career path from AAA agent to AAA Agency Owner in 3-5 years. If you are competitive and dedicated, you can be the OWNER of your own insurance agency powered by AAA, one of America's top brands. Earn $70K – $150K and more as you quickly progress.
+ AAA was founded to help others.
+ As a member organization, AAA is passionately committed to providing our members and customers with Value, Safety, and Total Peace of Mind in all things related to Automotive, Travel, Insurance and Member Benefits.
+ AAA is focused on growth.
+ We are 13 million plus members strong with job adds year over year for 20 straight years and counting. Build your skills, experience, and thrive in a company that has a demonstrated track record of stability & growth.
+ Insurance Sales Agent will have a starting salary of $42,000 (plus commissions)
+ Excellent and comprehensive benefits packages are just another reason to work for the Auto Club Group. Benefits include:
+ 401k Match
+ Medical
+ Dental
+ Vision
+ PTO
+ Paid Holidays
+ Tuition Reimbursement
**Detailed Description**
Our Licensed AAA Agents sell personal insurance policies such as Auto, Home and Life to our 2 million AAA members in the Carolinas. Once the Agent's book of business has grown to a substantial revenue stream, over the course of 3 – 5 years, Agents can transition to agency ownership without investing their own capital, or going through the initial stress of setting up an insurance agency from scratch. Use the AAA model, it works!
**Program Benefits with AAA Carolinas:**
+ You'll start by working in one of our highly visible AAA locations frequented by our many AAA Members in the Carolinas.
+ Guidance as an employee to operate as a business owner of your own AAA Insurance Agency
+ Structured training to assist with the career path program that includes sales training, soft skill development, advanced Insurance designation courses provided, and agency operations training.
+ While you are building your agency you will receive competitive compensation, benefits, training, rewards and incentive opportunities
+ Assistance with site selection for your agency
+ Branded Office Environment -Assisting with furnishings, signage, and equipment
+ Take your book of clients with you into your own AAA agency
+ Continuation as part of the team and eligible for all incentives that are included for AAA Insurance employees
+ Ability to transfer agency to approved family member or approved Agent
+ Retain revenue stream as long as the Agent is active
+ Take advantage of no geographic constraints in the Carolinas at this time
+ AAA Insurance Sales Agent Employees can earn $70k – $100k per year and higher
+ AAA Insurance Agency Owners can earn $125k – $175k per year and higher based on book size upon transitioning to Agency Owner with no limit on annual earnings
**Essential Responsibilities**
+ Prospect AAA leads and close Insurance sales
+ Sell various types of personal lines of insurance such as Auto, Home and Life while developing synergy with other AAA businesses to succeed as a team.
+ Manage the entire sales process to ensure proper product and service delivery
+ Interact with policyholders to explain coverage, suggest additions or changes, and review portfolio in detail.
+ Dedication to delivering a superior customer service experience while developing new business relationships and maintaining current AAA relationships
**Qualifications**
**Required Qualifications**
+ Proven Professional Sales Experience Required or Recent College Graduate with a Degree in an Applicable Major
+ Hold an active South Carolina Property and Casualty General Lines or Personal Lines Insurance License and appropriate State Life Sales License
+ Primary Career Goal is to operate your own AAA Insurance Agency within 2 – 5 years
+ Availability to work Monday-Friday 8:30am – 6:00 pm, with rotating Saturdays from 10:00 am- 1:00 pm
***Can revert back to Standard Saturday operating hours from 10:00 am- 4:00 pm based on business needs***
**Preferred Qualifications**
+ Experience with Personal Lines including Auto, Home, and Life
+ Holds or pursuing professional insurance designations (AINS, CIC, CPCU, or other)
**Required Knowledge, Skills, and Abilities**
+ Entrepreneurial spirit and strong passion to sell consumer products.
+ Strong Desire for Financial Rewards.
+ Competitive spirit and drive to achieve personal and sales success.
+ Proactively builds relationships and gains customer commitment by informing and recommending appropriate coverage.
+ Team player who is assertive and persistent with obtaining individual and team goals.
+ Desire to work in a dynamic and fast-paced environment.
+ Possess above average computer proficiency and the ability to operate in various software programs simultaneously.
+ Demonstrated professionalism when interacting with customers, peers, and associates.
+ Accountable to commitments, consistently meets deadlines, and demonstrates diligence with meetings and appointments.
+ Ability to offer creative and innovative solutions to changing, customer and business, needs.
+ Excellent listening skills and ability to understand customer needs.
+ Takes initiative to learn multiple internet platforms and agency management systems.
+ Excellent Communication Skills-ability to communicate personal perspectives, and ideas to AAA Members, while listening and learning from our others in the organization.
+ Self-Motivation – possesses effective time management skills and personal accountability to accomplish personal and organizational goals and priorities.
**Legal Background Qualifications**
+ Credit report with no open bankruptcies or showing delinquent debt over $50,000.
+ No felony convictions within the past seven years
**Required Competencies**
+ **Member Focused -** dedicated to meeting the expectations and requirements of members and team members
+ **Drive for Results -** has a results focused bias for action.
+ **Accountability -** Takes ownership and fosters an environment of personal accountability. Takes personal responsibility for seeing efforts through to completion. See it, Own it, Solve it, Do it
+ **Functional Excellence -** demonstrates operational excellence within current role
+ **Strategic thinking -** Designs long term business strategy and aligns with the annual operating plan
+ **Influencing -** builds strong relationships and influences results through others
+ **Personal Initiative** – be alert and proactive; act immediately on available opportunities and choose the best strategy when facing problems
+ **Endurance** – understands that facing barriers and problems are necessary in order to achieve success.
+ **High Work Quality** – placing care on quality and can be seen as having the urge to sell and produce products of high quality.
+ **Interpersonal Skills** – Create and sustain a positive and rewarding relationship with Members and customers. Working effectively with coworkers to foster enriching relationships.
_ACG's Compensation philosophy is to provide a market-competitive structure of fair, equitable and performance-based pay to attract and retain excellent talent that will enable ACG to meet its short and long-term goals. ACG utilizes a geographic pay differential as part of the base salary compensation program. Pay ranges outlined in this posting are based on the various ranges within the geographic areas which ACG operates. Salary at time of offer is determined based on these and other factors as associated with the job and job level._
_The above statements describe the principle and essential functions, but not all functions that may be inherent in the job. This job requires the ability to perform duties contained in the job description for this position, including, but not limited to, the above requirements. Reasonable accommodations will be made for otherwise qualified applicants, as needed, to enable them to fulfil these requirements._
_The Auto Club Group, and all of its affiliated companies, is an equal opportunity/affirmative action employer. All qualified applicants will receive consideration for employment without regard to race, color, religion, sex, gender identity, sexual orientation, national origin, disability or protected veteran status._
**Primary Location** : United States-North Carolina-Raleigh
**Work Locations** :
NC-Glenwood Car Care Plus
6014 Glenwood Avenue
Raleigh 27612
**Job** : Sales
**Organization** : Field Operations Region 2
**Schedule** : Full-time
**Employee Status** : Regular
**Job Type** : Regular
**Job Level** : Individual Contributor
**Travel** : No
**Job Posting** : Jun 22, 2022, 8:11:38 AM
**Req ID:** 220002AV