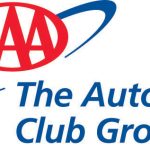 The Auto Club Group
International Travel Sales Advisor- Mt. Pleasant, SC - ( 220002P1 ) **Description** **_$1500 Sign On Bonus for new hires_** **_**To qualify f
International Travel Sales Advisor- Mt. Pleasant, SC – ( 220002P1 )
**Description**
**_$1500 Sign On Bonus for new hires_**
**_**To qualify for the Sign-On Bonus, applicants must be new to ACG (not applied in the last 180 days) and offer for employment is extended on or after 3/22/2022. New hire must complete 30 days of employment with the company before the award is processed and paid out. There is a 1-year payback clause if your employment is terminated prior to completing 12 months of employment. Additional details can be provide by our Recruiting Team at the time of application**_**
**_No Experience Needed_**
**_In Office opportunity_**
AAA is the largest travel agency in the US and in the Carolinas. We are looking for experienced Travel Agents to provide travel planning services to our 2.1 plus million Members in North & South Carolina. If you are motivated, passionate about travel and want to work for the leader in the travel industry come grow with us.
**WHY AAA?**
You enjoy helping others and are focused on driving results. You have lots of choices of who to work with. What makes us different:
+ We help others
+ As a member organization, we are passionately committed to providing our members and customers with Value, Safety, and Total Peace of Mind in all things related to Automotive, Travel, Insurance and Member Benefits
+ We are focused on growth
+ We are 2 million plus members strong with job adds year over year for 20 straight years and counting. Build your skills, experience and thrive in a company that has a demonstrated track record of stability & growth
+ **We offer a competitive Total Compensation package.**
+ Experienced Travel Advisors will earn a base pay of $15.65 an hour (plus commissions) with annual bonus potential based on performance.
+ Excellent and comprehensive benefits packages are just another reason to work for the Auto Club Group. Benefits include:
+ 401k Match
+ Medical
+ Dental
+ Vision
+ PTO
+ Paid Holidays
+ Tuition Reimbursement
+ Click here to review our extensive compensation & benefits offerings: https://michigan.aaa.com/assets/PDFs/AAA-Full-Time-Benefits.pdf
**WHAT YOU'LL DO**
**Travel Sales Agents will use their experience and knowledge of both domestic and international destinations to assist our members.** A successful Travel Sales Agent will research, plan, present, and sell a wide range of products and services from our preferred travel partners.
Agents must build relationships with a variety of customers, understand their wants, anticipate their needs, and determine the best products to match their vacation.
Agents will utilize task management and effectively communicate with vendors and members to complete tasks and sales process in a timely manner.
Travel Sales Agents will build on their existing knowledge and experience to train and advance to Senior Travel Sales Agent.
Agents will be sales oriented and focus on growing membership base through sales and service
Travel Sales Agents will make reservations for travelers accurately and efficiently, with a goal to complete the transaction at the point of sale
**Qualifications**
**WHO YOU ARE**
**Required Qualifications**
+ Face to Face Customer Service Experience
+ Consultative Sales Experience, including cross-selling
+ Experience in a work environment meeting and exceeding sales goals
+ Ability to multi-task in a fast paced detail oriented environment
+ Availability to work Monday-Friday 8:30am – 6:00 pm, with rotating Saturdays from 10:00 am- 1:00 pm
**Preferred Qualifications**
+ Business Management or Hospitality related college degree
+ Retail customer service sales experience
+ Face-to-face customer service experience
+ Familiarity with various system platforms (Apollo, Salesforce, Smart Point etc.)
+ Prefers to work in an exciting, fast paced atmosphere!
**Required Knowledge, Skills, and Abilities**
+ Organizational Savvy – Develops diplomatic, effective give-and-take relationships with others; understands the agendas and perspectives of others; recognizes and effectively balances the interests and needs of one's own group with those of the broader organization.
+ Judgement – Ability to make reasonable decisions in the absence of direction; works effectively without constant supervision.
+ Problem Solving – Anticipates, identifies, and defines problems. Seeks root causes. Develops and implements practical and timely solutions. Recommends and guides implementation of corrective and/or preventive actions for complex issues.
+ Effective communicator – superb listener and communicator; able to assess a situation quickly to understand and exceed customer, partners, and team member needs.
+ Relationship Building- establishes rapport and trust while listening to the needs of the member; leading to continued relationship growth and shared loyalty.
+ Customer focused – with a sincere desire to help and collaborate; calm under pressure and able to reassure others that they're in good care.
+ Planning and Organization – Establishes a systematic course of action for oneself or others to ensure accomplishment of a specific objective. Determines priorities and allocates time and resources effectively.
+ Initiative – Evaluates, selects and acts on various methods and strategies for solving problems and meeting objectives before being asked or required to do so.
+ Attention to Detail – Achieves thoroughness and accuracy when accomplishing a task through concern for all areas involved.
**Legal Background Requirements:**
No felony convictions within the past seven years
AAA invests in our Travel Employees by providing a comprehensive career path and training. As you build your skills and repeat customers, you will expand your knowledge base to include exotic destinations around the world.
Live it, see it, and sell it with the largest and most recognizable and trusted name in travel – AAA!
**Delivering value, safety, and total peace of mind every day is not just our business, it's our purpose.**
**Join our team.**
**Dedicated. Innovative. Driven. Successful.**
_ACG's Compensation philosophy is to provide a market-competitive structure of fair, equitable and performance-based pay to attract and retain excellent talent that will enable ACG to meet its short and long-term goals. ACG utilizes a geographic pay differential as part of the base salary compensation program. Pay ranges outlined in this posting are based on the various ranges within the geographic areas which ACG operates. Salary at time of offer is determined based on these and other factors as associated with the job and job level._
_The above statements describe the principle and essential functions, but not all functions that may be inherent in the job. This job requires the ability to perform duties contained in the job description for this position, including, but not limited to, the above requirements. Reasonable accommodations will be made for otherwise qualified applicants, as needed, to enable them to fulfil these requirements._
_The Auto Club Group, and all of its affiliated companies, is an equal opportunity/affirmative action employer. All qualified applicants will receive consideration for employment without regard to race, color, religion, sex, gender identity, sexual orientation, national origin, disability or protected veteran status._
**Primary Location** : United States-South Carolina-Mt. Pleasant
**Work Locations** :
SC-Mt. Pleasant Car Care Plus
1733 North Highway 17
Mt. Pleasant 29464
**Job** : Travel
**Organization** : Field Operations Region 2
**Schedule** : Full-time
**Employee Status** : Regular
**Job Type** : Regular
**Job Level** : Individual Contributor
**Travel** : No
**Job Posting** : Jul 27, 2022, 10:26:33 AM
**Req ID:** 220002P1