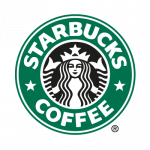 Best Buy
**774890BR** **Job Title:** Inventory Control Specialist **Job Category:** Retail Operations **Store Number or Departme
**774890BR**
**Job Title:**
Inventory Control Specialist
**Job Category:**
Retail Operations
**Store Number or Department:**
010544-MAG Bridgewater-Store
**Job Description:**
**What does a Magnolia Inventory Control Specialist do?**
The Inventory Control Specialist is responsible for aiding Magnolia Design Center team in all facets of inventory maintenance. This role will receive shipments and play an integral role in preparing and processing physical inventory and routine cycle counts. The Inventory Control Specialist will stage customer products for the Magnolia installation team and will assist with replenishment of installation team part, in addition to aiding in product send backs and the service of repair items. This position will assist with merchandising reports and overall warehouse cleanliness and organization.
As the Inventory Control Specialist you will:
+ Ensuring that all arriving stock receipts are efficiently and carefully executed
+ Participate in an ongoing basis in routine inventory cycle counts.
+ Assist in the organization of customer repairs as directed by Magnolia store management.
+ Help prepare for and take part in, all physical inventories as scheduled by the company.
+ Assist with inventory maintenance reports
+ Staging product for installation team along with routine replenishment of installation parts
+ Ensure Magnolia warehouse space is organized and clean (via area of responsibility form)
**What are the Professional Requirements of an Inventory Control Specialist?**
Basic Qualifications:
+ High School Diploma or equivalent
+ 1 year of inventory, warehouse or stockroom experience
Preferred Qualifications:
+ Associate degree or Bachelor degree or above in Technical or related field
**Req #:**
774890BR
**Address Line 1:**
300 Commons Way
**City:**
Bridgewater
**State:**
NJ
**Zip:**
08807
**Job Level:**
Entry Level
**Employment Category:**
Full Time
**Brand:**
Magnolia
**About Us:**
**About Magnolia**
For over 50 years, Magnolia has been dedicated to one thing, 100% customer satisfaction, offering premium audio, video and home automation gear for connoisseurs who demand nothing but the best. Today, Magnolia continues to grow, opening more Design Center locations inside Best Buy stores. These Design Centers act as the hub of the areas they are in, servicing the Magnolia stores around them with brands and services that Magnolia can only offer in these select locations. The best part, no matter which Magnolia store you shop, all the products and services are at your service, because the Magnolia family, along with the Best Buy brand, all work seamlessly together to provide you with solutions to satisfy your every home entertainment need.
**Best Buy Company and its Family of Brands**
Best Buy is the world's largest multi-channel consumer electronics retailer with stores in the United States, Canada, and Mexico. We are the 11th largest online retailer in the U.S. and Canada, we have the number one customer loyalty program of its kind and more than 1.6 billion visitors to our websites and stores each year. Our more than 165,000 employees are committed to helping deliver the technology solutions that provide value, enabling access to people, knowledge, ideas and fun – whether online, via mobile device or in our stores.
**Additional Job Information:**
**What are my rewards and benefits?**
Surrounded by the latest and greatest technology, a team of amazing coworkers and a work environment where anything is possible, you'll find it easy to be your best when you work at Best Buy. While you're making technology work for our customers, we're making sure Best Buy works for you with our pay for performance philosophy. At Best Buy we offer top salaries for management, including both short and long term incentive plans based upon business results, as well as endless opportunities to grow in a dynamic work environment that's part of an industry that never sleeps. From tuition reimbursement to deep employee discounts, to health, wealth and wellness benefits, we believe the success of our company depends on the passion of employees for learning, technology and people.
**Search Categories:**
Inventory, Magnolia, Retail Jobs