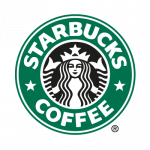 Best Buy
**776594BR** **Job Title:** Inventory Control Specialist **Job Category:** Store Associates **Store Number or Departmen
**776594BR**
**Job Title:**
Inventory Control Specialist
**Job Category:**
Store Associates
**Store Number or Department:**
011028-MAG Midtown NY-Store
**Job Description:**
The Inventory Control Driver Specialist will assist with receiving and shipping merchandise to/from the Magnolia Design Center location. Stocks merchandise in the warehouse or on the sales floor. Stages customer products for the Magnolia installation team and assists with replenishment of installation team parts. Responsible for aiding in product send backs, shuttling product to and from off-site storage locations and the service of repair items. Be part of a team that puts people before all else and accounts for what comes next.
**Key Responsibilities:**
Receives and ships MDC merchandise:
+ Ensures all arriving stock receipts are efficiently and carefully executed.
+ Participates in an ongoing basis in routine inventory cycle counts.
+ Assists in the organization of customer repairs as directed by Magnolia store management.
+ Helps prepare for and take part in, all physical inventories as scheduled by the company.
+ Assists with inventory maintenance reports.
+ Stages product for installation team along with routine replenishment of installation parts.
+ Shuttles product between main store location and associated off-site warehouse using company procured vehicle.
+ Manages inventory and vehicle maintenance according to established vehicle standards and processes.
Provides and maintains Magnolia Warehouse appearance:
+ Ensures clean parking lot, sidewalks, store entry, aisles, restrooms and warehouse area.
+ Properly disposes of debris and boxes.
Carryout service for customers in MDC
+ Safely loads MDC merchandise into customer's vehicles
+ Verifies receipt against merchandise
**Basic Qualifications:**
+ Ability to work successfully as part of a team
+ Ability to work a flexible schedule inclusive of holidays, nights and weekends
+ At least 21 years of age
+ Have a current, valid driver's license.
+ No more than a combination of 2 moving violations/at-fault accidents within the past three years.
+ No DUI/DWI or Reckless Driving violations in the past three years.
+ Lift or maneuver 75 lb. with/without reasonable accommodation and team lift up to 150 lb.
**Preferred Qualifications:**
+ High School Diploma or Equivalent (GED)
+ 1 year of experience in customer service, inventory or related fields
+ Prior experience in Retail
**Req #:**
776594BR
**Address Line 1:**
529 5TH AVE
**City:**
New York
**State:**
NY
**Zip:**
10017
**Job Level:**
Individual Contributor
**Employment Category:**
Full Time
**Brand:**
Magnolia
**About Us:**
**About Magnolia**
For over 50 years, Magnolia has been dedicated to one thing, 100% customer satisfaction, offering premium audio, video and home automation gear for connoisseurs who demand nothing but the best. Today, Magnolia continues to grow, opening more Design Center locations inside Best Buy stores. These Design Centers act as the hub of the areas they are in, servicing the Magnolia stores around them with brands and services that Magnolia can only offer in these select locations. The best part, no matter which Magnolia store you shop, all the products and services are at your service, because the Magnolia family, along with the Best Buy brand, all work seamlessly together to provide you with solutions to satisfy your every home entertainment need.
**Best Buy Company and its Family of Brands**
Best Buy is the world's largest multi-channel consumer electronics retailer with stores in the United States, Canada, and Mexico. We are the 11th largest online retailer in the U.S. and Canada, we have the number one customer loyalty program of its kind and more than 1.6 billion visitors to our websites and stores each year. Our more than 165,000 employees are committed to helping deliver the technology solutions that provide value, enabling access to people, knowledge, ideas and fun – whether online, via mobile device or in our stores.
**Additional Job Information:**
**Join our team!**
While you're busy delivering on our belief of making technology work for our customers, we're working to ensure you are rewarded for your passion, energy and commitment. Our pay for performance philosophy rewards results and offers you opportunities to grow in your career and increase your earning potential.
**Ready? Let's do this!**
If you are ready to make a difference in the lives of our customers and employees, click on the apply button below. The application will take about 15 minutes to complete and if you meet the requirements, you can expect to hear from us within 24-72 hours.
Not ready to apply? Connect with us on LinkedIn , Facebook at https://www.facebook.com/bestbuy/ , or Twitter at https://twitter.com/bestbuy_careers .
**Search Categories:**
Inventory, Magnolia, Retail Jobs