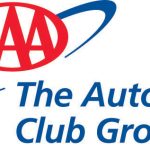 The Auto Club Group
Learning Consultant - ( 220000ZN ) **Description** Primary Duties and Responsibilities (details of the basic job functions): Facilitate and e
Learning Consultant – ( 220000ZN )
**Description**
Primary Duties and Responsibilities (details of the basic job functions):
Facilitate and evaluate highly advanced technical, non-technical or leadership development programs for all employees in assigned business units, assigned management level(s) within the company or corporate-wide initiatives. Apply instructional design concepts and methodologies to evaluate and analyze the design integrity of training projects, programs and curriculums. Develop and revise course curriculums and content for assigned initiatives. Work with vendors to identify learning solutions and customizations for training programs. Manage client and vendor relationships. Ensure that learning and development initiatives drive performance to targeted departmental and corporate goals.
Serve as a subject matter expert by providing insight and trusted performance-consulting advice to all levels of management. Conduct needs assessments to identify employee development needs and gaps in training. Work independently or lead project teams tasked with developing and executing learning strategies, evaluating the impact of training initiatives against predetermined metrics and identifying or developing solutions for highly complex problems. Forecast and communicate potential project outcomes to senior leaders and business units. Ensure cost-effective completion of highly complex assignments and large scale projects within specified deadlines while adhering to established department and company guidelines.
Maintain current and emerging knowledge of learning and development standards and techniques. Make recommendations for improvements to training and facilitation methods, processes and procedures used within department. Act as a resource to less experienced staff.
**Additional Items for Onboarding Responsibilities:**
Lead a cross-functional project team (to include HR and other critical business units) in the development, implementation and monitoring of an effective new employee onboarding program. Develop strong relationships with stakeholders to promote the importance of a strong new hire experience as it relates to engagement, brand loyalty and longevity at The Auto Club Group. When needed, lead change management efforts related to onboarding processes and procedures.
Develop program to provide outstanding experience to new hires and internal stakeholders to ensure a consistent onboarding experience. Coordinate onboarding efforts for all new hires types. Work directly with leadership teams to share Onboarding strategy, processes and procedures. Collaborate and ensure accountability with all associated business units to ensure a seamless handoff post corporate onboarding. Track and analyze onboarding trends and feedback surveys. Communicate survey results to include issues requiring resolution, trends in feedback and opportunities for enhancements. Have a deep knowledge of competitors' recruiting and onboarding programs.
Supervisory Responsibilities (briefly describe, if applicable, or indicate none):
None
**Qualifications**
**II. Required Qualifications (these are the minimum requirements to qualify)**
Education (include minimum education and any licensing/certifications):
+ Bachelor Degree in Education, Training or a related field or equivalent work experience
Experience:
Proven experience in/with:
+ facilitating and evaluating training programs for adult learners using a variety of media or instructional delivery methodologies
+ developing updates to course curriculum and facilitation processes
+ managing multiple competing priorities/projects
+ providing guidance and work direction to less senior personnel
+ facilitating meetings, workshops and presentations
+ benchmarking and trend analysis
+ performance analysis
+ determining and recommending solutions to training issues
+ coaching and mentoring adult learners
+ leading small to large-scale Learning and Development project team
+ designing learning solutions for Instructor Lead, eLearning, Virtual or blended platforms
+ project management/consulting (move to the main)
Knowledge and Skills:
Extensive knowledge of one or more of the following fields:
+ Travel
+ Membership
+ Insurance /Claims
+ Roadside Assistance
+ Call Center Environment
+ Sales
+ Customer Service
+ Leadership Development
Knowledge of:
+ adult learning theories, training methods and techniques
+ Microsoft Office applications, Microsoft SharePoint, Adobe Creative Suite
+ principles of performance analysis
+ needs assessment and task analysis principles
+ instructional design theory, concepts and practices
**Additional Items for Onboarding Responsibilities:**
+ Onboarding program design techniques and processes
Ability to:
+ lead large scale long-term learning and development projects
+ participate in performance consulting for management to include performance analysis, design, delivery and implementation of performance improvement interventions in a business environment
+ design and develop learning solutions; including but not limited to eLearning, Virtual, Instructor Lead and blended platforms
+ manage client/vendor relationship
+ develop and execute training and development strategies
+ observe, evaluate and provide coaching and feedback
+ develop and make presentations to large groups of employees
+ communicate effectively within a work environment
+ conduct needs assessments
+ identify new learning opportunities
+ analyze and resolve problems
+ travel throughout the assigned region
+ work irregular hours
**III. Preferred Qualifications**
Education:
+ Master's Degree in Education, Training, Instructional Design or a related field
+ ATD, CPLP Certification
+ Certification in Training, Facilitation or Coaching
+ Performance Consulting, HPI or OD Certification
Experience:
+ utilizing train-the-trainer models
+ utilizing eLearning authoring tools or Flash
+ development and/or implementation of onboarding programs
**IV. Work Environment**
Work in a temperature-controlled office environment. May travel and work irregular hours when necessary.
**Important Note:**
The above statements describe the principle and essential functions, but not all functions that may be inherent in the job. This job requires the ability to perform duties contained in the job description for this position, including, but not limited to, the above requirements. Reasonable accommodations will be made for otherwise qualified applicants, as needed, to enable them to fulfil these requirements.
**Primary Location** : United States-MI-Dearborn
**Work Locations** :
MI-Admin Office Building (AOB)
1 Auto Club Drive
Dearborn 48126
**Job** : Human Resources/Payroll
**Organization** : Learning and Development
**Schedule** : Full-time
**Employee Status** : Regular
**Job Type** : Regular
**Job Level** : Individual Contributor
**Job Posting** : Apr 4, 2022, 1:54:49 PM
**Req ID:** 220000ZN