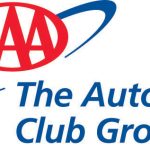 The Auto Club Group
Leisure Travel Agent - Clive, IA - $2,500 Sign On Bonus Available - ( 220002PW ) **Description** **Leisure Travel Agent – Clive, IA - $2,500 S
Leisure Travel Agent – Clive, IA – $2,500 Sign On Bonus Available – ( 220002PW )
**Description**
**Leisure Travel Agent – Clive, IA – $2,500 Sign On Bonus Available – The Auto Club Group**
**_$2500 Sign On Bonus for new hires_**
**_**To qualify for the Sign-On Bonus, applicants must be new to ACG (not applied in the last 180 days) and offer for employment is extended between 5/23/2022 and 8/25/2022. There is a 1-year payback clause if your employment is terminated prior to completing 12 months of employment. Additional details can be provide by our Recruiting Team at the time of application**_**
The Auto Club Group (ACG) provides membership, travel, insurance and financial services offerings to approximately 9 million members and customers across 11 states and 2 U.S. territories through the AAA, Meemic and Fremont brands. ACG belongs to the national AAA federation and is the second largest AAA club in North America.
**Primary Duties and Responsibilities:**
Sell complex and/or large scale domestic and international travel packages. Advise on best value, location, and mode of travel to meet client needs and manage book of business. Complete reservations and advise clients regarding documentation requirements. Consummate sales by making necessary travel arrangements (i.e. reservation, collection of money, and processing of documents). Receive and resolve related customer concerns. Enter company travel sales data into CRM system in accordance with company guidelines. May oversee the daily travel operation in an assigned location.
May perform administrative functions such as facility issues (i.e. equipment, cleaning, etc.), assist management in training new staff members, maintaining attendance records, etc. May monitor travel system performance and notify management regarding concerns.
**How you will benefit:**
+ Our Auto Club Group Leisure Travel Agent's earn an hourly rate of $14.54 with a potential of earning sales incentives and bonuses. Also, our agents can earn unlimited commissions on AAA Membership sales and Credit Card sales.
+ Our Travel Agent's earn a $750 monthly stipend on top of their hourly rate depending on requirements met.
+ Leisure Travel Agent's receive 100% backing from one of America's most trusted brands to include paid training and generated leads
+ Excellent and comprehensive benefits packages are just another reason to work for the Auto Club Group. Benefits include:
+ 401k Match up to 6%
+ Medical
+ Dental
+ Vision
+ Complimentary AAA Membership
+ PTO – 15 days per year
+ Paid Holidays – 10 days per year
+ Tuition Reimbursement – $5,000 per year
**Preferred Qualifications:**
None
**Work Environment:**
Work in a temperature-controlled office environment.
**Qualifications**
**Required Qualifications:**
Education:
+ Successful completion of an approved travel school, vendor sponsored certification, CLIA MCC/ACC, Travel Institute's CTA/CTC, International and Domestic DS modules, or substantial experience as a travel agent.
+ Provide evidence of participation in industry educational activities such as Preferred Supplier Training, Advanced Sales Training, Advanced Prospecting Training.
Experience:
Extensive experience in/with:
+ Planning and booking complex and/or large scale domestic and international travel packages
Knowledge and Skills:
Advanced knowledge of:
+ Domestic and international fare structures and ticketing systems
+ Sales and prospecting techniques
+ Customer relationship skills
+ Internet sites for research and booking capabilities
+ Travel conditions including customs, immigration and inoculation requirements, hygienic practices, political situations, etc.
+ Monetary restrictions, and cancellation/change penalties
+ Travel regulations including A.R.C. (Airline Reporting Corporation) and I.A.T.A.N.(International Association of Travel Agency Network)
+ Proficiency in utilizing airline reservation systems to include domestic and international ticketing systems.
Ability to:
+ Capture travel related information into reservation/financial system
+ Communicate effectively in a work environment, the public and travel vendors
+ Perform basic mathematical calculations including percentages to complete Travel sales transactions
+ Work irregular hours
The Auto Club Group offers a competitive compensation and benefits package including a base salary with performance based incentives; medical/dental/vision insurance, 401(k), generous time off, a complimentary AAA Membership and much more!
Important Note: The above statements describe the principal and essential functions, but not all functions that may be inherent in the job. This job requires the ability to perform duties contained in the job description for this position, including, but not limited to, the above requirements. Reasonable accommodations will be made for otherwise qualified applicants, as needed, to enable them to fulfill these requirements.
The Auto Club Group, and all of its affiliated companies, is an equal opportunity/affirmative action employer. All qualified applicants will receive consideration for employment without regard to race, color, religion, sex, gender identity, sexual orientation, national origin, disability or protected veteran status. #LI-EK1 #LI-PG2
**Primary Location** : United States-Iowa-Clive
**Work Locations** :
IA-Clive
2181 NW 111th St
Clive 50325
**Job** : Travel
**Organization** : Field Operations Region 1
**Schedule** : Full-time
**Shift** : Day
**Employee Status** : Regular
**Job Type** : Regular
**Job Level** : Individual Contributor
**Travel** : No
**Job Posting** : Jul 29, 2022, 11:54:20 AM
**Req ID:** 220002PW