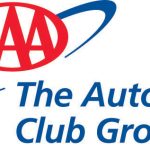 The Auto Club Group
Licensed Customer Service Rep - Lady Lake Villages - ( 220001O8 ) **Description** **Licensed Customer Service Representative – The Auto Club G
Licensed Customer Service Rep – Lady Lake Villages – ( 220001O8 )
**Description**
**Licensed Customer Service Representative – The Auto Club Group**
**What you will do:**
The Auto Club Group is seeking prospective **Licensed Customer Service Representative** who can promote ACG product and services, promote customer satisfaction, and participate in office events to help generate revenue by improving member awareness of products. You will be challenged to drive new business with competitive products and help retain The Auto Club Groups 13 million members.
In this position, you will have the opportunity to:
+ Provide a high level of support services to members related to the sales and service function including: servicing insurance policies, processing applications, renewals and amendments and selling travel, tours, airline tickets and membership products.
+ Route members with complete travel itinerary, including triptiks, brochures, tour books, maps, travel and recreation information and all necessary and pertinent information in accordance with Company and National AAA approved procedures.
+ Provide cashiering services to members including taking insurance payments (initial, installment, lapse or reinstatement), travel and membership payments, sale of tickets and travel money products, processing remittance/depository transfers and balancing cash drawer.
+ Respond to customer inquiries and refers to agent when appropriate.
+ Provide a high level of administrative support to Travel and Insurance Agents during peak periods.
+ Provide customer assistance through the performance of sales processing activities and assists management in the basic training of less senior personnel.
+ Receive and resolves member/customer complaints and seeks assistance from management in complaint resolution as necessary.
With our powerful brand and the mentoring we offer, you will find your position as a **Licensed Customer Service Representative** can lead to a rewarding career at our growing organization.
**How you will benefit:**
+ Our Auto Club Group Licensed Customer Service Rep earn a competitve salary of $31,600 – $56,200 with annual bonus potential based on performance.
+ Excellent and comprehensive benefits packages are just another reason to work for the Auto Club Group. Benefits include:
+ 401k Match
+ Medical
+ Dental
+ Vision
+ PTO
+ Paid Holidays
+ Tuition Reimbursement
+ https://michigan.aaa.com/assets/PDFs/AAA-Full-Time-Benefits.pdf
**Qualifications**
**We're looking for candidates who:**
Education:
+ Possess the appropriate State Property & Casualty license
+ Successful completion of Customer Service, Club and Travel and Payment Processing training within 6 months of hire
+ May be required to attain and maintain state membership licenses as appropriate by department
Experience:
+ Touring procedures including the development of auto travel routings, marked maps and triptiks
+ Club and Travel promotions including the sales of travel, club and membership products and services
+ Promoting the sales of ACG insurance using established guidelines
+ Providing a high level of customer-focused service
+ Servicing insurance policies and processing applications, renewals and amendments
+ Taking payments
+ Responding to billing and coverage questions
+ Promoting the sale of insurance products and/or travel and membership products
+ Processing monetary transactions
+ Outbound promotional calls for insurance and/or travel
+ Computer software applications (Word, Excel, etc.) and web based operations
Knowledge and Skills:
+ Auto Club Group Preferred Vendors requirements
+ Auto Club Group service standards
+ Insurance and travel terminology
+ General insurance and/or travel regulations
+ Underwriting procedures
+ Sales regulatory and compliance guidelines
+ Travel Systems (e.g. Focal Point, View point, ITT, AXIS, etc.) and/or Insurance Systems (e.g. PPS, POS, IMS, IPM) and/or membership systems
+ Communicate effectively (verbal and written) with others in a work environment
+ Perform mathematical calculations to accurately perform monetary transactions
+ Work effectively in a team environment
+ Exceed member expectations relating to professionalism of demeanor, efficient and effective customer service (on phone or in person) and maintenance of workstation and office facility
+ Work irregular hours including holidays and weekends (may include community events)
+ Work under pressure in a high volume, fast paced customer service environment
+ Maintain appropriate State Property & Casualty license
**What it's like to work for us:**
We serve our members by making their satisfaction our highest priority. We do what's right by sustaining an open, honest and ethical work environment. We lead in everything we do by offering best-in-class products, benefits and services. And we value our employees by seeking the best talent, rewarding high performance and holding ourselves accountable.
All in all, we create an inclusive and welcoming environment of diverse backgrounds, experiences and viewpoints, realizing our differences make us stronger.
**Who we are:**
The Auto Club Group helps AAA Members enjoy life's journey with peace of mind by providing innovative solutions, advocacy and membership benefits wherever and whenever they need them. We currently conduct business in 14 states in the upper Midwest and the Southeast.
The Auto Club Group has established four long-term enterprise goals:
+ Long-term, sustainable, profitable growth
+ AAA Membership growth and renewal
+ Operational excellence
+ Become the "flagship club" of the AAA Federation
Important Note:
ACG's Compensation philosophy is to provide a market-competitive structure of fair, equitable and performance-based pay to attract and retain excellent talent that will enable ACG to meet its short and long-term goals. ACG utilizes a geographic pay differential as part of the base salary compensation program. Pay ranges outlined in this posting are based on the various ranges within the geographic areas which ACG operates. Salary at time of offer is determined based on these and other factors as associated with the job and job level.
The above statements describe the principle and essential functions, but not all functions that may be inherent in the job. This job requires the ability to perform duties contained in the job description for this position, including, but not limited to, the above requirements. Reasonable accommodations will be made for otherwise qualified applicants, as needed, to enable them to fulfil these requirements.
The Auto Club Group, and all of its affiliated companies, is an equal opportunity/affirmative action employer. All qualified applicants will receive consideration for employment without regard to race, color, religion, sex, gender identity, sexual orientation, national origin, disability or protected veteran status.
#LI-KH1
#LI-BF3
**Primary Location** : United States-FL-Lady Lake
**Work Locations** :
FL-Lady Lake Villages
955 Bichara Blvd
Lady Lake 32159
**Job** : Customer Service
**Organization** : Field Operations Region 2
**Schedule** : Full-time
**Shift** : Day
**Employee Status** : Regular
**Job Type** : Regular
**Job Level** : Individual Contributor
**Travel** : No
**Job Posting** : Jul 12, 2022, 11:16:09 AM
**Req ID:** 220001O8