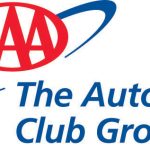 The Auto Club Group
Life Insurance Agent - * PIPELINE * South Carolina - ( 220002C8 ) **Description** The Auto Club Group (ACG) provides membership, travel,
Life Insurance Agent –
* PIPELINE
* South Carolina – ( 220002C8 )
**Description**
The Auto Club Group (ACG) provides membership, travel, insurance and financial services offerings to approximately 9 million members and customers across 11 states and 2 U.S. territories through the AAA, Meemic and Fremont brands. ACG belongs to the national AAA federation and is the second largest AAA club in North America.
What we provide:
+ Base salary with monthly performance based commissions
+ Medical, dental, and vision benefits
+ Company paid Retirement Savings Plan
+ Matching 401(k) plan
+ Paid Time Off
+ Holiday Pay
+ Complimentary AAA Membership
+ Career Progression into Training and Sales Management positionsAAA is one of the most recognizable brands in the country and, we are looking to expand. We are searching for Life and Annuity Agents who are looking for MORE out of their career. A sales career with AAA is much more than just selling products, it is the chance to do more by helping people protect what is important to them. **Primary Duties and Responsibilities:** Solicit and sell Life and Annuity products under minimal supervision. Learn various product features and marketing and sales techniques necessary to perform duties. Develop lead and prospect new accounts through various marketing activities (mailings, referrals, networking, website, sales.com, seminars, etc.) Successfully complete commission validation program. Develop lead and prospect for the purpose of conducting fact finding interviews to determine needs for coverage. Prepare proposals, and conduct closing interviews for Life and Health Insurance sales. Complete appropriate applications and forms and follows internal processing procedures to ensure transactions are handled in accordance with company policies and practices. Assist Underwriting and Brokerage Departments in satisfying requirements. Respond to customer inquiries and problems and ensure sound-sales practices are used. Prepare reports documenting prospecting and sales activities and maintains specified production standards and persistency levels for Life and Health insurance. Obtain and maintain Life and Health licenses required to sell products. **Preferred Qualifications:**
+ Strong communication and relationship building skills
+ Ability to provide a high level of member-focused service
+ Work independently with minimal supervision
+ Being able to connect with current and potential members to analyze insurance needs and determine appropriate levels of coverage
+ LUTC or CLU coursework
**Qualifications**
**Required Qualifications:**
+ Track record of success demonstrating a minimum of $50,000 in Life/Annuity commissions within the last 12 months
+ Possession of valid State Life Sales license
+ Possession of a valid State driver's license
+ Minimum of 2-years' experience with a proven record of successfully soliciting and selling life insurance products.
+ Strong organization, planning time management and administrative skills
+ Effectively communicate complex information with prospective clients
+ Experience selling intangible products.Ability to:
+ Take and pass LUTC or CLU coursework
+ Maintain valid State Life Sales license
+ Prospect and develop new sales opportunities and meet production requirements
+ Analyze customer needs, prepare proposals, and conduct closing interviews to sell Life and Health products
+ Perform mathematic calculations to determine premiums and values of Life insurance policies
+ Communicate complex information in a clear manner
+ Accurately assess and reflect customer insurance requirements consistent with company standards when writing policies
+ Work independently with minimal supervision
+ Represent Auto Club Life in a professional and positive manner
+ Safely operate a motor vehicle in order to travel to various locations to attend meetings
+ Ability and willingness to work irregular hours including evenings and weekends.
The Auto Club Group offers a competitive compensation and benefits package including a base salary with performance based incentives; medical/dental/vision insurance, 401(k), generous time off, a complimentary AAA Membership and much more!
**Important Note:** The above statements describe the principal and essential functions, but not all functions that may be inherent in the job. This job requires the ability to perform duties contained in the job description for this position, including, but not limited to, the above requirements. Reasonable accommodations will be made for otherwise qualified applicants, as needed, to enable them to fulfill these requirements.
The Auto Club Group, and all of its affiliated companies, is an equal opportunity/affirmative action employer. All qualified applicants will receive consideration for employment without regard to race, color, religion, sex, gender identity, sexual orientation, national origin, disability or protected veteran status.
**Primary Location** : United States-South Carolina
**Job** : Sales
**Organization** : Life Insurance
**Schedule** : Full-time
**Employee Status** : Regular
**Job Type** : Regular
**Job Level** : Individual Contributor
**Travel** : Yes, 75 % of the Time
**Job Posting** : Jul 13, 2022, 10:15:52 AM
**Req ID:** 220002C8