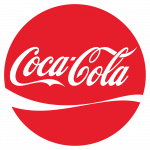 The Coca-Cola Company
Position Overview: The General Labor position is responsible for safely performing daily job functions. The General Labor position is also resp
Position Overview:
The General Labor position is responsible for safely performing daily job functions. The General Labor position is also responsible for understanding and following all safety, attendance, and Rules of Conduct guidelines. The General Labor position must perform cleaning and sanitation requirements to meet Good Manufacturing Practices (GMP) standards.
Work is performed in all areas of a multi-level production facility and includes exposure to temperature extremes for extended time periods. Work may include contact with high noise levels, moving machinery, heights, liquids, fumes, confined spaces, vibrations, dust, and include repetitive bending and lifting, etc.
Proposed Work Schedule: Work assigned shift based on work week schedules to include 8, 10, 12 or a combination of different hours based on business needs. Shift Flexibility and potential weekend shifts required.
Function Related Activities / Key responsibilities:
+ Preparing painting surfaces by washing walls, repairing holes, or removing old paint
+ Mixing, matching, and applying paints and other finishes to various surfaces
+ Preparing the surrounding area by covering with cloth or plastic to prevent messes
+ Calculating the amount of materials and time required for said project
+ Removing fixtures such as door knobs and light switch covers
+ Taping off areas as needed
+ Cleaning up supplies and replacing fixtures when project is complete
+ Clean and supply designated areas (dusting, sweeping, vacuuming, mopping, restroom cleaning etc)
+ Perform and document routine inspection and activities
+ Notify management of occurring deficiencies or needs for repairs
+ Stock and maintain paint supply closets
+ All other duties as assigned
Non-Function Specific Activities:
+ Learn other jobs throughout the facility
+ Train new/other employees
Position Requirements:
+ Mobility to all areas of a multi-level production facility
+ Ability to perform multiple tasks simultaneously in a fast paced work environment
+ High School Diploma or GED equivalent
+ Basic Math Skills ( +, – , x, ÷ )
+ Read, write, and speak English
+ Demonstrates good attendance record
+ Ability to move materials weighing 50 pounds for distances of ten feet or more
Our Purpose and Growth Culture:
We are taking deliberate action to nurture an inclusive culture that is grounded in our company purpose, to refresh the world and make a difference. We act with a growth mindset, take an expansive approach to what's possible and believe in continuous learning to improve our business and ourselves. We focus on four key behaviors – curious, empowered, inclusive and agile – and value how we work as much as what we achieve. We believe that our culture is one of the reasons our company continues to thrive after 130+ years. Visit Our Purpose and Vision to learn more about these behaviors and how you can bring them to life in your next role at Coca-Cola.
We are an Equal Opportunity Employer and do not discriminate against any employee or applicant for employment because of race, color, sex, age, national origin, religion, sexual orientation, gender identity and/or expression, status as a veteran, and basis of disability or any other federal, state or local protected class. When we collect your personal information as part of a job application or offer of employment, we do so in accordance with industry standards and best practices and in compliance with applicable privacy laws.