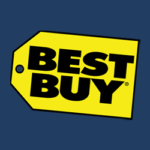 Best Buy
**789485BR** **Job Title:** Major Appliance Specialty Sales Supervisor **Job Category:** Sales **Store Number or Depart
**789485BR**
**Job Title:**
Major Appliance Specialty Sales Supervisor
**Job Category:**
Sales
**Store Number or Department:**
001025-Noblesville-Store
**Job Description:**
**What does the Major Appliance Specialty Sales Supervisor do?**
The Major Appliance Specialty Sales Supervisor is responsible to manage the Appliance department in a Best Buy Store within the standard operating platform to achieve maximum profitability. Maintaining a positive employee and customer experience, the Major Appliance Specialty Sales Supervisor must demonstrate the company values and business image of the company. Provide leadership to the Appliance Sales staff to include setting clear expectations, giving direction, mentoring, and development of department sales personnel. Contribute to the delivery of optimal customer service by recruiting, training; scheduling and retaining customer focused full-time and part-time department personnel.
The Major Appliance Specialty Sales Supervisor is responsible for both individual and team Appliance sales, margin, Accessories and Service Contract performance from time of sale through delivery and installation. Supervisor's extensive sales experience primarily in appliance sales and are considered Subject Matter Experts in the Appliances field.
As a Major Appliance Specialty Sales Supervisor you will:
+ Build relationships with customers to create repeat sales, identify customer needs and recommend appropriate solutions.
+ Ensure departments/zone is set to company merchandising standards with clear understanding of base, tailored and local.
+ Follow up with customers via phone or email, answer questions for customers, designers and contractors.
+ Function in partnership with store management to hire, counsel and terminate employees in appliance department.
+ Provide daily guidance to employees and directs work of all staff within the appliance department including facilitating employee training.
**What are the Professional Requirements of the Major Appliance Specialty Sales Supervisor?**
Basic Qualifications:
+ 1 year of Retail supervisory experience
+ 2 years of Sales experience in Retail
Preferred Qualifications:
+ 1 year hands-on consumer electronic experience
**Req #:**
789485BR
**Address Line 1:**
17200 Mercantile Blvd
**City:**
Noblesville
**State:**
IN
**Zip:**
46060
**Job Level:**
Manager without Direct Reports
**Employment Category:**
Full Time
**Brand:**
Best Buy
**About Us:**
**Best Buy Company and its Family of Brands**
Best Buy is the world's largest multi-channel consumer electronics retailer with stores in the United States, Canada, and Mexico. We are the 11th largest online retailer in the U.S. and Canada, we have the number one customer loyalty program of its kind and more than 1.6 billion visitors to our websites and stores each year. Our more than 165,000 employees are committed to helping deliver the technology solutions that provide value, enabling access to people, knowledge, ideas and fun – whether online, via mobile device or in our stores.
**Additional Job Information:**
**What are my rewards and benefits?**
Discover your career here! At Geek Squad and Best Buy we offer much more than a paycheck. Surrounded by the latest and greatest technology, a team of amazing coworkers and a work environment where anything is possible, you'll find it easy to be your best when you work with us. We provide an exciting work environment with a community of techno learners where you can be yourself while investing in your career. Empowered with knowledge you will discover endless opportunities to grow. From deep employee discounts to tuition reimbursement, to health, wealth and wellness benefits, to learning and development programs, we believe the success of our company depends on the passion of employees for learning, technology and people.
**Search Categories:**
Retail Jobs