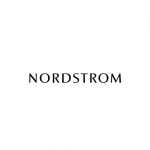 Nordstrom
**Job Description** **Manager, Data Science & Analytics – Customer & Loyalty** The vision for Data Science & Analytics at Nordstrom is
**Job Description**
**Manager, Data Science & Analytics – Customer & Loyalty**
The vision for Data Science & Analytics at Nordstrom is to be the best data-driven fashion retailer in the world, and we win by being relevant to the customer through an application of insight and prediction to outcomes.
The **Manager of Data Science and Analytics** is responsible for leading a highly skilled team of analysts and data scientists in curating actionable insights that support continuous improvement of customer experience. This individual also supports the business with timely insights and data products that inform and optimize decisions across functional areas including customer, personalization, loyalty and marketing.
The ideal candidate is a creative self-starter and strong technical contributor who is always looking for new opportunities to solve business problems with data-driven tools. We welcome your curiosity about the business, your passion to unlock rich, nuanced insights from complicated data and the desire to communicate those insights in a way that drives positive business outcomes.
We are committed to building teams that reflect the diversity of our customers and active inclusion is core to how Nordstrom wins _._ We're an equal opportunity employer and encourage individuals from all backgrounds to apply. If the idea to make a difference in this vibrant intersection of fashion, data science, and technology excites you, join our world-class data science team!
Responsibilities
+ Lead the team in creation of data products that help support and grow Nordstrom's customer base and loyalty programs
+ Develop deep partnerships with product, engineering and cross-functional support teams to deliver insightful analytics, testing and measurement frameworks, and statistical modeling to define and build data-informed business strategy and roadmaps
+ Lead best practices in experimental design and test & learn activities
+ Create and manage world class customer-centric models and products including customer lifetime value, segmentation, propensity scoring and customer journey mapping.
+ Partner closely with the broader analytics & data science organization, marketing, product and engineering to support the future of personalization at Nordstrom.
+ Lead the team to generate insights that lead to acute understanding of user behavior, and propose business decisions and strategies that can advance user experience and ultimately business outcomes
+ Manage organization of disparate data sets across multiple systems and ensure data quality
+ Recruit, train, inspire, mentor, manage and develop staff
+ Institutionalize the process/methodologies to ensure quality client deliverables, as well as graceful, effective troubleshooting that meets (and exceeds) client expectations.
+ You'll partner closely with our Product leadership team to influence planning and prioritization
+ You'll deeply understand the business and proactively spot risks and opportunities
Requirements
+ BA/BS degree ideally with emphasis on coursework of a quantitative nature (e.g., Statistics, Computer Science, Engineering, Mathematics, Data Sciences).
+ Advanced degree (MSc or PhD) or equivalent in statistics, mathematics, economics or an applied science strongly preferred
+ Minimum 8-10 years of experience. 5-7 years in an analytics/data science role for an online retailer or e-commerce website and 2+ years managing a team of talented analysts and data scientists
+ Extensive track record of delivering end-to-end analytics and data science products through all phases including (but not limited to) intake prioritization, discovery, development, automation and consistent communication with business stakeholders
+ Proficiency with graphics/visualization software required (e.g. Shiny, ggplot, matplotlib, Tableau)
+ Expertise in SQL required
+ Deep R or Python skills including familiarity with pandas, scikit-learn, seaborn and matplotlib, etc, nice to have
+ Experience with software development best practices including story estimation, test driven development, code review, and version control with git
+ Proven track record of breaking down complex concepts into easy-to-understand stories and recommendations
+ A nuanced understanding of diverse and inclusive hiring and leadership practices
You'll love this Job If You
+ …are a self-directed individual who operates with passion, urgency, focus, and discipline… put simply, you get-stuff-done.
+ …have problem solving skills that are unparalleled…you are scrappy and resourceful
+ …are an adaptable team player. You will enthusiastically take on other assignments as needed to support your team!
+ …are detail-oriented with a knack for precision and accuracy in numbers and analyses.
+ …are someone who appreciates diversity in all its forms
+ …are someone who appreciates a company that values and encourages work-life balance
About Nordstrom
Nordstrom is a specialty retailer offering the very best in fashion and customer service since 1901. We live by five simple values that guide how we work together day-to-day and how we deliver analytics & data science products. We are customer-obsessed, owners at heart, curious and ever-changing, we extend ourselves to our peers and our customers, and we're here to win! We're proud to be named to Fortune™ magazine's list of '100 Best Companies to Work For.' We believe this recognition comes from our desire to empower our employees to set their sights high and deliver exceptional service to customers.
**We've got you covered…**
Our employees are our most important asset and that's reflected in our benefits. Nordstrom is proud to offer a variety of benefits to support employees and their families, including:
+ Medical/Vision, Dental, Retirement and Paid Time Away
+ Life Insurance and Disability
+ Merchandise Discount and EAP Resources
A few more important points…
The job posting highlights the most critical responsibilities and requirements of the job. It's not all-inclusive. There may be additional duties, responsibilities and qualifications for this job.
Nordstrom will consider qualified applicants with criminal histories in a manner consistent with all legal requirements.
Applicants with disabilities who require assistance or accommodation should contact the nearest Nordstrom location, which can be identified at www.nordstrom.com at http://www.nordstrom.com/ .
Nordstrom Careers Privacy Policy: https://careers.nordstrom.com/#/contact-us/privacy
© 2020 Nordstrom, Inc.
Current Nordstrom employees: To apply, log into Workday, click the Careers button and then click Find Jobs.
We're a fast-moving fashion company that empowers our people to be innovative, creative and always focused on providing the best service to our customers. The retail industry is rapidly changing, and we have interesting, complex problems to solve every day – from developing cutting-edge technology and opening new stores, to designing fresh, must-have fashion.
Whether you're a genius engineer, a phenomenal salesperson or a supply chain guru, we invite you to bring your unique talents and join our team. We've been on the Fortune™ 100 Best Places to Work list for more than 20 years because we reward great work, promote from within and celebrate diversity.
Our values are the core of who we are. They inspire our employees, delight our customers and bring our business to life every day.
**CUSTOMER OBSESSED**
We strive to know our customers better than anyone else. We listen, anticipate, build trust and move with speed to deliver on their needs.
**OWNERS AT HEART**
We treat every interaction as an opportunity to make an impact and deliver excellence.
**CURIOUS AND EVER CHANGING**
We approach problems with curiosity and create solutions. We unlock potential to be bold, think big and inspire innovation.
**HERE TO WIN**
We're committed to delivering results, both today and tomorrow. We win as a team by supporting and challenging one another to be better every day.
**WE EXTEND OURSELVES**
We treat each other with respect and kindness. We do the small things that make a big difference. We create a welcoming environment, helping people feel connected, valued and part of one community.
Come on! Join us!