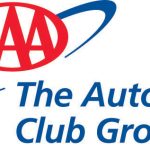 The Auto Club Group
Manager in Training - ( 2200020P ) **Description** **Position Description** Primary Duties and Responsibilities (details of the basic job fun
Manager in Training – ( 2200020P )
**Description**
**Position Description**
Primary Duties and Responsibilities (details of the basic job functions):
The Car Care Leadership Development is designed to provide future leaders the foundation and guidenance to operate, lead and maximize a Car Care center. Team Members will train with influential leaders in various Car Care locations, to ensure all Care Care processes and functions are learned and comprehended.
Learn to lead and manage the following areas to ensure optimal success as a Facility Manager or Assistant Facility Manager
+ Overall operational, budgetary and financial responsibilities and activities of the Car Care location (i.e. payroll, expense control, shop efficiencies)
+ Review financial and sales performance reports and profit/loss statements; implement actionable solutions in order to obtain performance results within key performance indicators.
+ Monitor and maintain company inventory standards.
+ Optimize staff performance by providing continuous training, coaching, feedback and recognition.
+ Lead employees to meet expectations of productivity, quality, and customer service standards.
+ Document performance issues in accordance with company policies and procedures.
+ Prepare staff schedules for adequate coverage to meet member/customer service and repair needs.
+ Partner with Area/Regional Manager to recruit, interview, select and hire appropriate number of staff to meet business needs.
+ Partner with Area/Regional Manager to ensure compensation changes, promotions, demotions and termination decisions are handled and communicated correctly.
+ Maintain the highest level of customer service scores by handling customer complaints immediately, focusing on solutions and resolve to assist members/customers.
+ Actively looks for member/customer needs across all business lines; introduces members to other departments.
+ Champions safety and ensures Car Care branch is within compliance of established safety guidelines.
+ Conduct investigations for safety incidents; identify with Safety Manager opportunities for correction or improvement.
Supervisory Responsibilities (briefly describe, if applicable, or indicate None):
None while training, will transition to Facility Manager or Assistant Facility Manager post 90 day training period
**Work Environment**
+ This position involves sitting, standing, walking and normal physical mobility, including reaching, grabbing, lifting, and carrying typical office equipment (averaging up to approximately 80 pounds in weight).
+ Frequent standing and walking.
+ Normal or corrected hearing to the level of ability to receive detailed information orally and to accurately understand normal conversations, both in person and on the telephone.
+ Mental and emotional ability to work effectively in a busy environment, interacting with people and dealing with difficult situations
This position has a competitive pay range of $50,000 – $65,000/year
**Qualifications**
**Required Qualifications (these are the minimum requirements to qualify)**
Education (include minimum education and any licensing/certifications):
+ High School diploma, GED or equivalent successful business experience
+ Must possess valid driver's license
Experience:
+ 2 or more years experience with direct reports or management and face to face customer experience.
Knowledge and Skills:
+ Demonstrates a results focused bias for action
+ Analyzes financial information to evaluate strategic opportunities and options
+ Manages effective teams and partnerships
+ Works well with individuals and groups to achieve common goals
+ Offers objective review of facts and options to make logical business decisions; forward thinking with organizational goals in mind
+ Keenness and quickness in understanding business risks and opportunities
+ Achieves goals through effective and appropriate interaction with leaders, peers, employees, partners, and contacts
**Preferred Qualifications**
+ Bachelor's Degree preferred.
_Important Note:_
_ACG's Compensation philosophy is to provide a market-competitive structure of fair, equitable and performance-based pay to attract and retain excellent talent that will enable ACG to meet its short and long-term goals. ACG utilizes a geographic pay differential as part of the base salary compensation program. Pay ranges outlined in this posting are based on the various ranges within the geographic areas which ACG operates. Salary at time of offer is determined based on these and other factors as associated with the job and job level._
_The above statements describe the principle and essential functions, but not all functions that may be inherent in the job. This job requires the ability to perform duties contained in the job description for this position, including, but not limited to, the above requirements. Reasonable accommodations will be made for otherwise qualified applicants, as needed, to enable them to fulfil these requirements._
_The Auto Club Group, and all of its affiliated companies, is an equal opportunity/affirmative action employer. All qualified applicants will receive consideration for employment without regard to race, color, religion, sex, gender identity, sexual orientation, national origin, disability or protected veteran status._
**Primary Location** : United States-South Carolina-Columbia
**Work Locations** :
SC-Forest Acres Car Care Plus
4526 Forest Drive
Columbia 29206
**Job** : Automotive Service/Repair
**Organization** : Car Care
**Schedule** : Full-time
**Shift** : Variable
**Employee Status** : Regular
**Job Type** : Regular
**Job Level** : Individual Contributor
**Travel** : No
**Job Posting** : Jun 3, 2022, 7:57:53 AM
**Req ID:** 2200020P