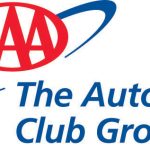 The Auto Club Group
Manager, Social Media Marketing- Remote - ( 220001HF ) **Description** **Manager, Social Media Marketing – The Auto Club Group** **What you
Manager, Social Media Marketing- Remote – ( 220001HF )
**Description**
**Manager, Social Media Marketing – The Auto Club Group**
**What you will do:**
Leads social media content planning
Develops social media team channel planning practices. Ensures that internally developed and externally gathered content from the department supports ACG communication and business objectives, and is on brand and of appropriate quality. Collaborates with others on social strategy development, levera1ging key sources including AAA National, other AAA Clubs, PR and AAA partners such as the Richards Group and Social Heroes. Acts as point person for social digital agency relationships. Develops internal communications to inform ACG employees and contractors about social policies and plans. Increases impact of member wants, desires and opinions, gathering, analyzing and leveraging ratings and reviews to improve sales and meet business objectives. Conducts RFPs, as needed for social media distribution/admin tools.
Lead social media content activation and results assessment to deliver plan
Leads planning for social media content distribution. Develops work flows and monitors social media activities on an ongoing basis. Refines and manages post promotion practices. Actively assesses and oversees content and business impact including movement along the consumer lifecycle toward sales. Collaborates on developing social metrics reporting routine. Develops systemic classification and labeling (taxonomy and tagging) tha optimizes social campaign tracking across the consumer life cycle from engagement through purchase. Collaborates with strategic partners and internal cross-channel staff, ensuring that internal content team and external partner work is complementary. Prepares internal team for impact of paid social activities. Provides oversight of cross-functional activities related to social media marketing, including accreditation monitoring, social policy compliance and oversight of event pages and projects led by other functional areas.
Lead cross-functional social media practices
Leads social media customer care practices. Collaborates with cross-functional SMEs to develop processes that integrate with existing customer care practices to improve responsiveness and integration with other channel communication. Leads training, development and moderation efforts for business influencers/employee advocates and cross-functional teams that maintain a social media presence on behalf of the Club. Develops updates to Social Media Policy and supporting communications as needed.
Supervisory Responsibilities:
Leads a team of professional Social Media Marketing Specialists in their activities.
**How you will benefit:**
+ Manager, Social Media Marketing will earn a competitive salary of $77,500- $115,000 annually with annual bonus potential based on performance.
+ Excellent and comprehensive benefits packages are just another reason to work for the Auto Club Group. Benefits include:
+ 401k Match
+ Medical
+ Dental
+ Vision
+ PTO
+ Paid Holidays
+ Tuition Reimbursement
**Qualifications**
**We're looking for candidates who:**
**Preferred Qualifications:**
Experience:
Online digital marketing in the social media environment
Previous experience supervising a social media department
Knowledge and Skills:
**Work Environment:**
This is a work from home position.
**Required Qualifications:**
Education:
Bachelor's degree in Marketing, Advertising, Business Administration, Computer Science or similar field or equivalent industry experience.
Experience:
Online digital marketing
Developing and initiating digital content or marketing campaigns and promotional programs
Content development and publishing
Previous experience supervising a marketing-related function.
Knowledge and Skills:
Collecting and analyzing of data to optimize digital communications.
Working knowledge of computer applications for word processing, spreadsheets, presentations and email. Knowledge of MS Office applications is preferred.
**What it's like to work for us:**
We serve our members by making their satisfaction our highest priority. We do what's right by sustaining an open, honest and ethical work environment. We lead in everything we do by offering best-in-class products, benefits and services. And we value our employees by seeking the best talent, rewarding high performance and holding ourselves accountable.
All in all, we create an inclusive and welcoming environment of diverse backgrounds, experiences and viewpoints, realizing our differences make us stronger.
**Who we are:**
The Auto Club Group helps AAA Members enjoy life's journey with peace of mind by providing innovative solutions, advocacy and membership benefits wherever and whenever they need them. We currently conduct business in 13 states in the upper Midwest and the Southeast.
The Auto Club Group has established four long-term enterprise goals:
+ Long-term, sustainable, profitable growth
+ AAA Membership growth and renewal
+ Operational excellence
+ Become the "flagship club" of the AAA Federation
**Important Note:**
ACG's Compensation philosophy is to provide a market-competitive structure of fair, equitable and performance-based pay to attract and retain excellent talent that will enable ACG to meet its short and long-term goals. ACG utilizes a geographic pay differential as part of the base salary compensation program. Pay ranges outlined in this posting are based on the various ranges within the geographic areas which ACG operates. Salary at time of offer is determined based on these and other factors as associated with the job and job level.
The above statements describe the principle and essential functions, but not all functions that may be inherent in the job. This job requires the ability to perform duties contained in the job description for this position, including, but not limited to, the above requirements. Reasonable accommodations will be made for otherwise qualified applicants, as needed, to enable them to fulfil these requirements.
The Auto Club Group, and all of its affiliated companies, is an equal opportunity/affirmative action employer. All qualified applicants will receive consideration for employment without regard to race, color, religion, sex, gender identity, sexual orientation, national origin, disability or protected veteran status.
* This is a remote position. We are accepting applications from candidates in the following states:
Michigan, Illinois, Indiana, Minnesota, Wisconsin, Colorado, North Dakota, North Carolina, South Carolina, Iowa, Nebraska, Florida, Georgia, or Tennessee, Texas, Kentucky and Pennsylvania.
#LI-KT2
**Primary Location** : United States-FL-Tampa
**Other Locations** : United States-MI-Dearborn
**Work Locations** :
FL-ACG Florida AOB
9125 Henderson Road
Tampa 33634
**Job** : Marketing
**Organization** : Brand/Marketing
**Schedule** : Full-time
**Shift** : Day
**Employee Status** : Regular
**Job Type** : Regular
**Job Level** : Manager
**Travel** : No
**Job Posting** : Jun 28, 2022, 2:02:39 PM
**Req ID:** 220001HF