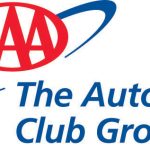 The Auto Club Group
Manager Talent Acquisition - ( 220002H8 ) **Description** **Talent Acquisition Manager – The Auto Club Group** **What you will do:** Lea
Manager Talent Acquisition – ( 220002H8 )
**Description**
**Talent Acquisition Manager – The Auto Club Group**
**What you will do:**
Lead a team of highly skilled recruiters with accountability for driving performance and delivering to ambitious growth plans for the business. Monitor and drive the effectiveness of all recruiting efforts, with specific attention paid to the continued flow of candidates through the recruiting funnel. Responsible for day-to-day execution of recruitment goals with a focus on candidate and customer experience. Create an environment that fosters accountability, engagement and ownership of individual and team results.
Work closely with the Talent Acquisition Recruitment Leader and peers to build an effective infrastructure to support Talent Acquisition Specialists in doing the important work of sustaining ACG's growth. Create and implement recruiting processes and strategies that emphasize quality and speed of hires to support business growth.
Develop team members to ensure each member is fully trained and understands expectations. Hold team accountable for established Key Performance Indicators. Ensure compliance with company policy and government regulations regarding selection and hiring procedures. Ensure accurate and timely processing and completion of records and reports related to applicant tracking, employment trends, etc.
Maintain ongoing industry knowledge. Enhance competencies and experience necessary to continue professional development in this field.
Supervisory Responsibilities (briefly describe, if applicable, or indicate None):
Select, hire, train, develop, counsel and discipline assigned staff in accordance with corporate and Human Resource policies and procedures. Manage a team of professional and clerical staff responsible for talent acquisition and recruiting activities.
**How you will benefit:**
Talent Acquisition Manager will earn a competitive salary of $110,000 to $135,000 annually with annual bonus potential based on performance.
+ Excellent and comprehensive benefits packages are just another reason to work for the Auto Club Group. Benefits include:
+ 401k Match
+ Medical
+ Dental
+ Vision
+ PTO
+ Paid Holidays
+ Tuition Reimbursement
**Qualifications**
**We're looking for candidates who:**
**Required Qualifications (these are the minimum requirements to qualify)**
Education (include minimum education and any licensing/certifications):
+ Bachelor's degree or equivalent in Business Administration, Human Resources Management or related field or equivalent work experience
Experience:
+ Six years of successful recruiting experience to include:
+ Three years focused on leading and developing exceptional recruiting teams, preferably with specific experience leading sales focuused Recruiters in the insurance industry
+ Demonstrated success in leading and executing searches for talent, preferably in the insurance sales space
+ Serving as a true partner to business leaders by employing an approach that includes an emphasis on service delivery, education, and growing and a true consultative partnership with the ability to influence
+ Demonstrating strong people management skills with an ability to manage both individual contributors and Managers
+ Partnering with other stakeholders to guide and influence strategies for recruiting tools and technology, business process design, data insights, sourcing, candidate experience, operations and employer brand
+ Leveraging multiple, complex data sources to influence behavior and decision making; and coach others on how to do so as well
+ Achieving individual recruiting goals
Knowledge and Skills:
Knowledge of:
+ EEO and Affirmative Action Guidelines
+ State and Federal selection and hiring regulations
+ Statistical methods and analysis
+ Techniques used to fill reqs in a timely
Ability to:
+ Demonstrated ability to coach team members on how to effectively develop their candidate management skills and identify opportunities for improvement across the team
+ Exceptional organizational skills, at ease with ambiguity, ability to deal with high complex situations, comfortable with a high level of detail yet mindful of the bigger picture
+ Excellent communications skills, ability to multitask, set clear priorities for your team; excellent attention to detail; ability to quickly pivot focus based on business needs and continue to deliver results
+ Work under pressure to fill open positions in a timely manner
+ Develop and evaluate interview/selection strategies and processes
+ Identify and resolve issues independently, will take initiative and be accountable
Management ability to include:
+ Workforce management & employee development
+ Organizing and planning
+ Budget preparation
+ Policy development and implementation
+ Strong problem solving and interpersonal skills
+ Coordinating and controlling major projects
**Work Environment**
Willingness and ability to travel throughout the assigned regions and working irregular hours when necessary.
#LI-RN1
#LI-LY1
**What it's like to work for us:**
We serve our members by making their satisfaction our highest priority. We do what's right by sustaining an open, honest and ethical work environment. We lead in everything we do by offering best-in-class products, benefits and services. And we value our employees by seeking the best talent, rewarding high performance and holding ourselves accountable.
All in all, we create an inclusive and welcoming environment of diverse backgrounds, experiences and viewpoints, realizing our differences make us stronger.
**Who we are:**
The Auto Club Group helps AAA Members enjoy life's journey with peace of mind by providing innovative solutions, advocacy and membership benefits wherever and whenever they need them. We currently conduct business in 13 states in the upper Midwest and the Southeast.
The Auto Club Group has established four long-term enterprise goals:
+ Long-term, sustainable, profitable growth
+ AAA Membership growth and renewal
+ Operational excellence
+ Become the "flagship club" of the AAA Federation
Important Note:
ACG's Compensation philosophy is to provide a market-competitive structure of fair, equitable and performance-based pay to attract and retain excellent talent that will enable ACG to meet its short and long-term goals. ACG utilizes a geographic pay differential as part of the base salary compensation program. Pay ranges outlined in this posting are based on the various ranges within the geographic areas which ACG operates. Salary at time of offer is determined based on these and other factors as associated with the job and job level.
The above statements describe the principle and essential functions, but not all functions that may be inherent in the job. This job requires the ability to perform duties contained in the job description for this position, including, but not limited to, the above requirements. Reasonable accommodations will be made for otherwise qualified applicants, as needed, to enable them to fulfil these requirements.
The Auto Club Group, and all of its affiliated companies, is an equal opportunity/affirmative action employer. All qualified applicants will receive consideration for employment without regard to race, color, religion, sex, gender identity, sexual orientation, national origin, disability or protected veteran status.
**Primary Location** : United States-MI-Dearborn
**Work Locations** :
MI-Admin Office Building (AOB)
1 Auto Club Drive
Dearborn 48126
**Job** : Human Resources/Payroll
**Organization** : Human Resources
**Schedule** : Full-time
**Employee Status** : Regular
**Job Type** : Regular
**Job Level** : Manager
**Travel** : Yes, 10 % of the Time
**Job Posting** : Jul 11, 2022, 4:13:54 PM
**Req ID:** 220002H8