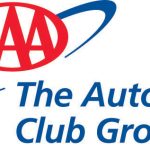 The Auto Club Group
Marketing Cloud Developer - ( 220001MM ) **Description** The Auto Club Group (ACG) provides membership, travel, insurance and financial services
Marketing Cloud Developer – ( 220001MM )
**Description**
The Auto Club Group (ACG) provides membership, travel, insurance and financial services offerings to approximately 9 million members and customers across 11 states and 2 U.S. territories through the AAA, Meemic and Fremont brands. ACG belongs to the national AAA federation and is the second largest AAA club in North America.
Primary Duties and Responsibilities:
Assists the Marketing Automation Team in improving customer engagement and retention using Salesforce Marketing Cloud. Responsible for implementing personalized and dynamic messages and landing pages as well as being fluent in Marketing Cloud scripting languages. They're also experienced in advanced segmentation, and data configuration best practices. Duties include:
+ Build Salesforce Marketing Cloud Emails, Cloud Pages and Forms based on the creative brief and assets. Contribute ideas, observations and opinions when helping plan upcoming projects
+ Use Salesforce Marketing Cloud to build out complementary and supporting components for Multi-channel customer lifecycle campaigns. (email, SMS, Advertising Studio, push and landing pages). Utilize the latest Marketing Cloud declarative tools and programmatic languages (AMPscript, Guide Template Language, Server-side Javascript).
+ Leverage Journey Builder, Marketing Cloud declarative tools and programmatic languages (AMPscript, Guide Template Language, Server-side Javascript) to deliver dynamic, personalized, multi-touch communications
+ Create SQL queries in Automation Studio to segment audiences and maintain data extensions.
+ Project Management – Work alongside all of our teams to assist in project management using the Agile methodology.
+ Conduct Coding Reviews to ensure team is delivering quality, bug-free code by performing code reviews and merge requests for our clients' technical marketing needs.
+ Mentor teammates helping ensure they are achieving their personal growth plans by serving as a mentor for coding and Salesforce Marketing Cloud best practices, staying current on training opportunities and industry trends
**Preferred Qualifications**
+ Bachelor's degree or equivalent relevant experience.
+ Experience with responsive website design and various forms of online marketing including mobile, social, content, email, etc.
+ Good to have Salesforce Platform Developer certification
+ Knowledge of CAN-SPAM regulation
+ Experience with Litmus or comparable SPAM checker
+ Demonstratable experience with data extensions and email automations
+ 3 or more years of experience as a technical developer building and executing email and SMS marketing campaigns
**Work Environment**
Works in remote/virtual environment.
**Qualifications**
**II. Required Qualifications:**
Education (include minimum education and any licensing/certifications):
+ College-level coursework in Marketing, Advertising, Business Administration, or similar course of study
Experience:
+ 5 years of experience as a technical developer building and executing email and SMS marketing campaigns
Knowledge and Skills:
+ Advanced level of knowledge using Salesforce Marketing Cloud platform.
+ Familiarity in Marketing cloud connector, data extensions, integration with external systems (API) Salesforce CRM and Marketing Cloud Experience
+ Experience coding responsive HTML templates, plus strong scripting skills such as AMPscript for emails, landing pages, SMS and push notifications.
+ Very sound knowledge of CSS, HTML, Javascript and SQL
+ Excellent multitasking skills
+ Critical thinker and problem-solving skills
+ Strong analytical skills and experience tracking, reporting and monitoring key performance indicators
+ Team player
+ Effective time-management skills
+ Interpersonal and communication skill
The Auto Club Group offers a competitive compensation and benefits packages including a base salary with performance based incentives; medical/dental/vision insurance, 401(k), generous time off, a complimentary AAA Membership and much more!
Total Compensation Overview:
The Meemic Marketing Cloud Developer will earn a competitive salary of $77,500. to $120,000 annually with annual bonus potential based on performance.
+ Excellent and comprehensive benefits packages are just another reason to work for the Auto Club Group. Benefits include:
+ 401k Match
+ Medical
+ Dental
+ Vision
+ PTO
+ Paid Holidays
+ Tuition Reimbursement
**Important Note:**
_ACG's Compensation philosophy is to provide a market-competitive structure of fair, equitable and performance-based pay to attract and retain excellent talent that will enable ACG to meet its short and long-term goals. ACG utilizes a geographic pay differential as part of the base salary compensation program. Pay ranges outlined in this posting are based on the various ranges within the geographic areas which ACG operates. Salary at time of offer is determined based on these and other factors as associated with the job and job level. The above statements describe the principle and essential functions, but not all functions that may be inherent in the job. This job requires the ability to perform duties contained in the job description for this position, including, but not limited to, the above requirements. Reasonable accommodations will be made for otherwise qualified applicants, as needed, to enable them to fulfil these requirements._ _The Auto Club Group, and all of its affiliated companies, is an equal opportunity/affirmative action employer. All qualified applicants will receive consideration for employment without regard to race, color, religion, sex, gender identity, sexual orientation, national origin, disability or protected veteran status._
**Primary Location** : United States-MI-Auburn Hills
**Work Locations** :
MI-MEEMIC-Auburn Hills
1685 N Opdyke Rd
Auburn Hills 48326
**Job** : Marketing
**Organization** : IT
**Schedule** : Full-time
**Shift** : Day
**Employee Status** : Regular
**Job Type** : Regular
**Job Level** : Individual Contributor
**Travel** : No
**Job Posting** : Jul 27, 2022, 9:11:47 AM
**Req ID:** 220001MM