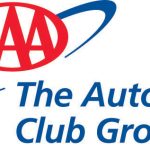 The Auto Club Group
Membership Development Specialist - Wisconsin & Northern Illinois - ( 220002CY ) **Description** Membership Development Specialist - Wisconsin &
Membership Development Specialist – Wisconsin & Northern Illinois – ( 220002CY )
**Description**
Membership Development Specialist – Wisconsin & Northern Illinois
Primary Duties and Responsibilities (details of the basic job functions):
Assist in the implementation and oversight of The Auto Club Group (ACG) membership sales and service delivery in multiple retail locations across assigned region. Play a key role in the delivery of exceptional membership experience. Develop and implement initiatives to drive the attainment of membership revenue, net income and service goals. Ensure in-depth understanding of membership policies and procedures, to include ways we can improve our Net Promoter Scores from our members.
Build relationships and interact with membership line of business partners to increase understanding of products and services offered. Keep current on regulatory and industry changes that may influence membership sales and service. Research, identify and communicate innovative ways to effectively onboard and retain more members. Monitor Memberships in Force and membership acquisition progress within the assigned geography. Provide insights and reporting regarding membership acquisition tactics and results to field leaders across all channels.
This position will be responsible for liaising with the Membership Product unit to help innovate and build additional membership services and solutions for their assigned geography. As a key owner of membership sales and retention, this role will own the annual planning and scheduling of local community marketing events in their assigned geography and will responsible for filling the pipeline of events that are adequate to achieve the annual assigned plans for their markets.
Maintain connection with field leadership to ensure the attainment of all membership development related all training, operational and sales deliverables/needs. Provide input and guidance on the dynamics of membership products/services, discount utilization and front-line operational support areas. Provide ad hoc training when necessary. Guide field staff in identifying and cultivating cross-selling opportunities and instilling best in class performance to improve our Convenience Billing (Auto Bill) results. Communicate issues and concerns to assigned field leader to ensure appropriate response.
Implement the group membership strategy by cultivating key accounts locally. Prioritize marketing events based on membership acquisition potential. Build relations and networks within assigned geography.
Supervisory Responsibilities (briefly describe, if applicable, or indicate None):
None
**How you will benefit:**
+ Our Auto Club Group **Membership Development Specialist** earns a competitive salary
+ Competitive Salary of $53,000 to $65,000, plus bonus
+ Excellent and comprehensive benefits packages are just another reason to work for the Auto Club Group. Benefits include:
+ 401k Match
+ Medical
+ Dental
+ Vision
+ PTO
+ Paid Holidays
+ Tuition Reimbursement
**Qualifications**
**II. Required Qualifications (these are the minimum requirements to qualify)**
**Education (include minimum education and any licensing/certifications):**
+ High School Diploma or equivalent
+ Possession of a valid State Driver's License
+ Currently hold or able attain and maintain appropriate State Property & Casualty licenses within timeframe designated by ACG leadership
+ May be required to attain appropriate State Life Sales licenses within timeframe designated by ACG leadership
+ May be required to attain and maintain state membership licenses as appropriate by department
**Experience:**
+ One year providing a high level of customer-focused service to include some or all of the following:
+ Responding to membership billing and coverage questions
+ Promoting the sale of insurance products and/or travel and membership products
+ Outbound promotional calls for insurance and/or travel
+ Computer software applications (Word, Excel, etc.) and Web based operations
+ Demonstrating strong interpersonal, and communication skills
+ Demonstrating strong sales/marketing and prospecting skills
+ Understanding, anticipating and reacting to market changes
+ Identifying opportunities for growth and advancement
**Knowledge of:**
+ Insurance and/or club products and terminology
+ Insurance distribution channels
+ Financial services and/or insurance industries and/or membership products and regulations
+ Sales techniques and delivery systems
+ Techniques used to:
+ Influence and persuade others
+ Develop and coach employees and others
+ Motivate and reward a successful sales team
**Ability to:**
+ Be action oriented and resilient to ensure completion of initiatives
+ Influence and persuade others
+ Coach and assist to successfully meet objectives and goals
+ Assist in the achievement of membership retention and satisfaction goals
+ Exceed member expectations
+ Participate in company approved training program
+ Effectively communicate with employees in order to share information (i.e., numbers, margins, customer service data, customer defections, quality data, etc.) in a clear and understandable manner
**III. Preferred Qualifications**
Experience:
+ Leadership experience to include:
+ Motivating and developing retail sales and service employees
+ Developing and managing effective local sales business plans
+ Review and analyze profit and loss statements
+ Branch level management/managing a revenue center
Knowledge and Skills:
Knowledge of:
+ Insurance and/or club products
+ Sales techniques and coaching sales and/or retail personnel
**IV. Work Environment**
+ Work in a temperature controlled office environment
+ Willingness to work irregular hours
+ Travel required with exposure to road hazards and temperature extremes, including overnight travel
+ Willingness to work irregular hours
_Important Note:_
_ACG's Compensation philosophy is to provide a market-competitive structure of fair, equitable and performance-based pay to attract and retain excellent talent that will enable ACG to meet its short and long-term goals. ACG utilizes a geographic pay differential as part of the base salary compensation program. Pay ranges outlined in this posting are based on the various ranges within the geographic areas which ACG operates. Salary at time of offer is determined based on these and other factors as associated with the job and job level._
_The above statements describe the principle and essential functions, but not all functions that may be inherent in the job. This job requires the ability to perform duties contained in the job description for this position, including, but not limited to, the above requirements. Reasonable accommodations will be made for otherwise qualified applicants, as needed, to enable them to fulfil these requirements._
_The Auto Club Group, and all of its affiliated companies, is an equal opportunity/affirmative action employer. All qualified applicants will receive consideration for employment without regard to race, color, religion, sex, gender identity, sexual orientation, national origin, disability or protected veteran status._
#LI-PG2
**Primary Location** : United States-WI-Madison
**Work Locations** :
WI-Madison West
8401 Excelsior Drive
Madison 53717
**Job** : Sales
**Organization** : Field Operations Region 1
**Schedule** : Full-time
**Employee Status** : Regular
**Job Type** : Regular
**Job Level** : Individual Contributor
**Travel** : Yes, 75 % of the Time
**Job Posting** : Jun 29, 2022, 10:22:42 AM
**Req ID:** 220002CY