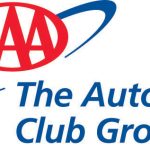 The Auto Club Group
Nashville Tow/Light Service Vehicle Driver - ( 220001SP ) **Description** **Overview** About ACG The Auto Club Group (ACG) provides member
Nashville Tow/Light Service Vehicle Driver – ( 220001SP )
**Description**
**Overview**
About ACG
The Auto Club Group (ACG) provides membership, travel, insurance and financial services offerings to approximately 9 million members and customers across 11 states and 2 U.S. territories through the AAA, Meemic and Fremont brands. ACG belongs to the national AAA federation and is the second largest AAA club in North America.
Compensation
Hourly rate starting between **$22.50 – $23.00** . _Pay rate will be determined based on experience and may exceed starting rate._ The Auto Club Group offers a competitive compensation and benefits packages including a base salary with performance-based incentives; medical/dental/vision insurance, pension, 401(k), generous time off, a complimentary AAA Membership and much more!
Responsibilities
**What you will do: (Primary Duties & Responsibilities)**
The Auto Club Group is seeking reliable and knowledgeable prospective Service Vehicle Operators _(Tow Truck Driver / Roadside Service Technician)_ who are committed to AAA members' automotive needs by delivering a high-quality service experience through AAA Roadside Assistance, AAA Battery Service and AAA Approved Auto Repair across ACG's 14-state footprint.
In this position, you will have the opportunity to:
+ Drive & operate tow trucks or light service vehicles to provide Emergency Road Service (ERS) to AAA members as requested
+ Receive call information (location of disabled vehicle) from the Customer Interaction Center and respond to the scene of disablement
+ Identify the problem, verify possession of valid AAA membership card, and provide service (tire changes, fuel delivery, battery jumpstarts, minor mechanical adjustments, battery installations, lockout service, etc.) in accordance with established procedures
+ Arrange for tow vehicle, following specific instructions from the tow manual, when the vehicle cannot be started or is unsafe to drive
+ Conduct routine maintenance checks and cleans the service vehicle on a regular basis
+ Provide ERS support at special events, as requested (Thanksgiving Day parade, etc)
+ Track & record all daily activities by completing call logs, vehicle logs, receipts, etc
+ Report all driving infractions to supervisor
**How you will benefit:**
+ Earn a competitive wage with the potential of earning bonuses and performance incentives. Hourly rate starting between **$22.50 – $23.00** . _Pay rate will be determined based on experience and may exceed starting rate._
+ Overtime earning potential at time and a half the hourly wage
+ Shift premiums 5% for hours worked between 5 pm and 11 pm and 10% for hours worked between 11 pm and 5 am
+ $1,000 sign-on bonus; split payment at 90 and 180-days of employment
+ $250 Quarterly Perfect Attendance bonus
+ Referral program – refer family or friends and increase your earning potential!
+ Fully paid training
+ Comprehensive benefit package includes, but is not limited to:
+ 401k Match
+ Medical
+ Dental
+ Vision
+ PTO
+ Paid Holidays
**Qualifications**
**We're looking for candidates who may have:**
+ Customer service experience
+ Prior tow truck driving, commercial driving, automotive repair and / or roadside service experience preferred, but not required – **We will train you!**
+ Possession of a valid state driver's license and clean MVR
**Ability to:**
+ Safely operate a full-size or mini service van or tow truck and applicable service equipment to assist AAA members, employees and other motorists
+ Safely operate a wheel lift, flatbed, dolly towing equipment and full-size or mini service vehicle and applicable service equipment
+ Service disabled vehicles by providing fuel, jumpstarts, lockout service, and changing/inflating flat tires, cleaning/replacing battery terminals, diluting battery acid residue as appropriate
+ Determine cause of non-starting vehicles, sell and install batteries as appropriate
+ Lift material weighing up to seventy-five (75) pounds
+ Read and follow instructions in a tow manual
+ Read a map and locate street numbers/intersections within an acceptable time limit.
+ Read and interpret emergency road service rules and benefits
+ Use a cellular telephone and operate a two-way radio system
+ Prepare simple reports
+ Keep equipment clean and orderly
+ Communicate effectively with others in a work environment and with the public
+ Successfully complete drug screening, MVR and criminal background check, and DOT health screen
+ Maintain accurate records
+ Work independently of supervision
+ Perform basic mathematic calculations such as addition, subtraction, multiplication and division
+ Successfully complete training programs (i.e. AAA Customer College, Emergency Road Service policies and procedures, etc.)
+ Support team efforts in order to achieve departmental performance goals
+ Willingness and ability to work irregular hours, weekends, holidays and special events as required.
+ Good interpersonal and communication skills.
+ Willingness to work outdoors in adverse weather conditions.
Important Note:
_ACG's Compensation philosophy is to provide a market-competitive structure of fair, equitable and performance-based pay to attract and retain excellent talent that will enable ACG to meet its short and long-term goals. ACG utilizes a geographic pay differential as part of the base salary compensation program. Pay ranges outlined in this posting are based on the various ranges within the geographic areas which ACG operates. Salary at time of offer is determined based on these and other factors as associated with the job and job level._
_The above statements describe the principle and essential functions, but not all functions that may be inherent in the job. This job requires the ability to perform duties contained in the job description for this position, including, but not limited to, the above requirements. Reasonable accommodations will be made for otherwise qualified applicants, as needed, to enable them to fulfil these requirements._
_The Auto Club Group, and all of its affiliated companies, is an equal opportunity/affirmative action employer. All qualified applicants will receive consideration for employment without regard to race, color, religion, sex, gender identity, sexual orientation, national origin, disability or protected veteran status._
**Primary Location** : United States-Tennessee-Nashville
**Work Locations** :
TN-Nashville ERS Fleet
814 B Fessler Lane
Nashville 37210
**Job** : Automotive Service/Repair
**Organization** : Fleet
**Schedule** : Full-time
**Employee Status** : Regular
**Job Type** : Regular
**Job Level** : Individual Contributor
**Travel** : No
**Job Posting** : May 22, 2022, 4:46:41 PM
**Req ID:** 220001SP