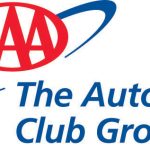 The Auto Club Group
Network Engineer - ( 220001L4 ) **Description** **What you will do:** The Auto Club Group is seeking prospective Senior IT Consultant who wil
Network Engineer – ( 220001L4 )
**Description**
**What you will do:**
The Auto Club Group is seeking prospective Senior IT Consultant who will serve in a planning consultant role with a strong background in technology.
In this position, you will have the opportunity to:
+ Provide oversight in the planning, evaluation, implementation and validation of new/emerging technologies.
+ Lead project and /or technical maintenance teams.
+ Responsible for providing recommendations and attaining design approval for new technologies and major enhancements to existing systems.
+ Provide support to Security in the development of appropriate audit controls and procedures to ensure the integrity and protection of company resources.
+ Work with customers to understand business objectives in order to ensure functional and technical designs meet requirements and are in compliance with the ACG infrastructure and IS technology standards
With our powerful brand and the mentoring we offer, you will find your position as a Senior IT Consultant can lead to a rewarding career at our growing organization.
**How you will benefit:**
+ Sr. IT Consultant will earn a competitive salary of $110K-$125K annually with annual bonus potential based on performance.
+ Excellent and comprehensive benefits packages are just another reason to work for the Auto Club Group. Benefits include:
+ 401k Match
+ Medical
+ Dental
+ Vision
+ PTO
+ Paid Holidays
+ Tuition Reimbursement
**Qualifications**
**Preferred Qualifications:**
+ Establish networking environment by designing system configurations; directing system installations; defining, documenting, and enforcing system standards.
+ Maximize network performance by monitoring performance; troubleshooting network problems and outages; scheduling upgrades; collaborating with network architects on network optimization.
+ Secure network system by establishing and enforcing policies; defining and monitoring access.
+ Update job knowledge by participating in educational opportunities; reading professional publications; maintaining personal networks; participating in professional organizations.
+ Report network operational status by gathering, prioritizing information.
**Certification:**
+ Cisco Certifications (CCDA, CCNP OR CCNA)
**Required Experience in/with:**
+ Cisco NAC (ISE 802.11x)
+ Cisco Wireless
+ Identity Services Engine (ISE),
+ Mobility Services Engine (MSE),
+ Controllers
+ Aironet Access Points
+ Meraki Wireless
+ Cisco 92xx, 36xx, 38xx, 4xxx, 9xxxx, ASR1xxx
+ LAN/WAN Routing Architecture and Protocols (OSPF, EIGRP, BGP etc.)
+ VMware's VeloCloud SD-WAN
**Minimum 2 year hands on experience**
+ Network Management Tools (Solar NetScout)
+ InfoBlox – NetMRI, IPAM
+ Packet Capture Tools
+ Network Scripting Tools (i.e. Python)
+ NSX-T Network and Security
+ Nexus and ACI
+ Configuration and daily support of Cisco ACI and NX-OS
+ Cloud Networking
+ Network Management Tools (Solar Winds, Gigamon, NetScout)
+ InfoBlox – NetMRI, IPAM
+ Packet Capture Tools
+ Network Scripting Tools (i.e. Python)
**Experience in/with:**
Voice communication
Work Environment
Works in a temperature controlled office environment.
**We're looking for candidates who:**
Education:
Bachelor Degree in Computer Science or related field or applicable professional certification and/or six to eight years relevant technical and analytical experience.
Certification:
+ Cisco Certifications (CCDA, CCNP OR CCNA)
Experience in/with:
+ Designing, developing and implementing technology solutions using technical/business design decisions
+ Multi-platform environments and infrastructure technology planning
+ Developing and maintaining vendor relationships
+ Serving as a consultant to business lines in defining processes or identifying technology based on business requirements
+ Developing business plans for technology initiatives
Strong knowledge of:
+ Infrastructure architecture (Network, Integration)
+ Tactical infrastructure technology
+ Security and control procedures
+ Business process reengineering and technology application
Leadership experience including:
+ Providing technical consultation and training to less senior staff
+ Providing leadership to project teams/technical project maintenance teams
Ability to:
+ Apply similar prior experience to new issues to ensure effective problem solving
+ Develop strong business relationships
Successful Senior IT Consultants – Network Engineers will possess effective communication skills, ambition, motivation and drive!
Strong written communication skills, including, but not limited to, procedures and technical material preparation and presentation.
**What it's like to work for us:**
We serve our members by making their satisfaction our highest priority. We do what's right by sustaining an open, honest and ethical work environment. We lead in everything we do by offering best-in-class products, benefits and services. And we value our employees by seeking the best talent, rewarding high performance and holding ourselves accountable.
All in all, we create an inclusive and welcoming environment of diverse backgrounds, experiences and viewpoints, realizing our differences make us stronger.
**Who we are:**
The Auto Club Group helps AAA Members enjoy life's journey with peace of mind by providing innovative solutions, advocacy and membership benefits wherever and whenever they need them. We currently conduct business in 14 states in the upper Midwest and the Southeast.
The Auto Club Group has established four long-term enterprise goals:
+ Long-term, sustainable, profitable growth
+ AAA Membership growth and renewal
+ Operational excellence
Become the "flagship club" of the AAA Federation
**_Important Note:_**
_ACG's Compensation philosophy is to provide a market-competitive structure of fair, equitable and performance-based pay to attract and retain excellent talent that will enable ACG to meet its short and long-term goals. ACG utilizes a geographic pay differential as part of the base salary compensation program. Pay ranges outlined in this posting are based on the various ranges within the geographic areas which ACG operates. Salary at time of offer is determined based on these and other factors as associated with the job and job level._
_The above statements describe the principle and essential functions, but not all functions that may be inherent in the job. This job requires the ability to perform duties contained in the job description for this position, including, but not limited to, the above requirements. Reasonable accommodations will be made for otherwise qualified applicants, as needed, to enable them to fulfil these requirements._
_The Auto Club Group, and all of its affiliated companies, is an equal opportunity/affirmative action employer. All qualified applicants will receive consideration for employment without regard to race, color, religion, sex, gender identity, sexual orientation, national origin, disability or protected veteran status._
**Primary Location** : United States-MI-Dearborn
**Work Locations** :
MI-Admin Office Building (AOB)
1 Auto Club Drive
Dearborn 48126
**Job** : Information Technology
**Organization** : IT
**Schedule** : Full-time
**Employee Status** : Regular
**Job Type** : Regular
**Job Level** : Individual Contributor
**Travel** : No
**Job Posting** : Jun 8, 2022, 11:47:43 AM
**Req ID:** 220001L4