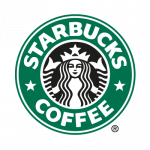 Best Buy
**769775BR** **Job Title:** Part-time Asset Protection Associate **Job Category:** Investigation/Loss Prevention **Stor
**769775BR**
**Job Title:**
Part-time Asset Protection Associate
**Job Category:**
Investigation/Loss Prevention
**Store Number or Department:**
000835-86th&Lexington-Store
**Job Description:**
**What does a Best Buy Asset Protection Associate do?**
At Best Buy our mission is to leverage the unique talents and passions of our employees to inspire, delight, and enrich the lives our customers through technology and all its possibilities. If you have a passion and curiosity for what is possible and enjoy people, we invite you to join us on this mission.
A Best Buy Asset Protection Associate coaches and leads employees in asset protection best practices to ensure a safe, secure and profitable environment throughout the store. They work with the Asset Protection Lead to resolve any hazards or compliance issues and investigate any accidents. They also demonstrate preparedness and exhibit behaviors for proper emergency response procedures.
At Best Buy we give you plenty of ways to challenge yourself. You'll find working in a high-paced retail environment increases your ability to solve problems, multitask and work in a team environment. Further, our leadership is committed to helping you succeed in your current role and prepare you for the next through coaching and performance appraisals.
40% of your time you will:
+ Monitor the store for potential security risks and alarm function.
+ Protect against fraudulent activity by creating AP Alerts and reporting and documenting incidents properly when necessary.
30% of your time you will:
+ Teach and coach store employees about the principles, standards and policies related to safety and crisis events and monitor their fulfillment.
+ Work with the Asset Protection Lead and others to resolve any hazards or compliance issues and investigate any employee or customer accidents.
30% of your time you will:
+ Interact with customers and store employees to maintain a safe and profitable environment.
**What are the Professional Requirements of a Best Buy Asset Protection Associate?**
Basic Qualifications
+ Ability to work successfully as part of a team
+ Ability to work a flexible schedule inclusive of holidays, nights and weekends
+ Ability to lift or maneuver 50-100 pounds, with or without accommodations
Preferred Qualifications
+ 3 months experience in retail, customer service or related fields
**Req #:**
769775BR
**Address Line 1:**
1280 Lexington Ave
**City:**
New York
**State:**
NY
**Zip:**
10028
**Job Level:**
Entry Level
**Employment Category:**
Part Time
**Brand:**
Best Buy
**About Us:**
**Best Buy Company and its Family of Brands**
Best Buy is the world's largest multi-channel consumer electronics retailer with stores in the United States, Canada, and Mexico. We are the 11th largest online retailer in the U.S. and Canada, we have the number one customer loyalty program of its kind and more than 1.6 billion visitors to our websites and stores each year. Our more than 165,000 employees are committed to helping deliver the technology solutions that provide value, enabling access to people, knowledge, ideas and fun – whether online, via mobile device or in our stores.
**Additional Job Information:**
**What are my rewards and benefits?**
Discover your career here! At Best Buy we offer much more than a paycheck. Surrounded by the latest and greatest technology, a team of amazing coworkers and a work environment where anything is possible, you'll find it easy to be your best when you work with us. We provide an exciting work environment with a community of techno learners where you can be yourself while investing in your career. Empowered with knowledge you will discover endless opportunities to grow. From deep employee discounts to tuition reimbursement, to health, wealth and wellness benefits, to learning and development programs, we believe the success of our company depends on the passion of employees for learning, technology and people.
**Search Categories:**
Asset Protection, Retail Jobs