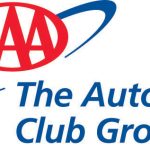 The Auto Club Group
Predictive Modeler - ( 220002LE ) **Description** **Predictive Modeler – The Auto Club Group** **What you will do:** Under supervision d
Predictive Modeler – ( 220002LE )
**Description**
**Predictive Modeler – The Auto Club Group**
**What you will do:**
Under supervision design, use knowledge and experience to design, build test, validate and implement moderate pricing, operational and financial predictive models to drive profitable growth, fight fraud and make sound business decisions. Conduct routine requisite analyses, using a variety of statistical analysis techniques including data mining, research and analysis. Research and incorporate relevant external data sources into the analysis process. Understand and analyze insurance, banking and/or other risk factors using mathematical and computational concepts to create models. Transform raw data into actionable business information and solutions. Work on modeling assignments while modifying existing models to address and resolve business issues or concerns. May lead small projects. Provide technical and quantitative support to formulate, test, interpret validate and maintain mathematical ratemaking models that contribute to meeting business and product line goals. May create visualizations and dashboards of cause and effect relationships and big data sets into user-friendly, easy to understand presentations. Present results and recommendations to internal department management and business line leadership/contacts. Use prescribed guidelines or policies to analyze and resolve problems.
Create and maintain detailed documentation of analytics projects. Assist management and actuarial team in improving methods, analysis and data gathering techniques. Develop programs and procedures for users outside of the team.
Demonstrate knowledge and skills within assigned discipline. Maintain up-to-date knowledge of industry research, developments, changing trends and jurisdictional issues.
**How you will benefit:**
Predictive Modeler will earn a competitive salary of $85,000 to $100,000 annually with annual bonus potential based on performance.
+ Excellent and comprehensive benefits packages are just another reason to work for the Auto Club Group. Benefits include:
+ 401k Match
+ Medical
+ Dental
+ Vision
+ PTO
+ Paid Holidays
+ Tuition Reimbursement
**Qualifications**
**We're looking for candidates who:**
**Required Qualifications**
Education (include minimum education and any licensing/certifications):
+ Bachelor's degree in Mathematics, Actuarial Science, Statistics or a related field
Experience:
+ One year of statistical/predictive modeling or related experience, to include:
+ Exploratory data analysis
+ Conducting statistical analysis, business analytics and/or related working with very large data, and building predictive modeling
+ Using tools and techniques for data manipulation and statistical analysis programming (e.g., SAS, SQL, R, Python, etc.) in support of advanced analytics
+ Utilizing desktop computing skills, including use of one or more word-processing, spreadsheet (e.g., Microsoft Excel) and presentation graphics (e.g., Microsoft PowerPoint, Prezi) software programs
+ Manipulating data in preparation for modeling exercise
+ Producing and compiling reports
+ Formulating and interpreting mathematical models
+ Analysis of technical studies and data and draw sound conclusions
+ Analyzing requests for information to determine required data
+ Manipulating data in preparation for modeling exercise
+ Utilizing, reviewing and documenting internal automated systems, programs and processes
+ Performing research and statistical analysis to complete assignments
Knowledge and Skills:
+ Knowledge of
+ PC software applications (e.g. Word, Excel, PowerPoint, Access, etc.)
+ Predictive modeling techniques and principles
+ SAS, SQL, Python, R or similar data mining application
+ Solid understanding of programming, database and data mining principles
+ Ability to:
+ Research and utilize new programming and modeling techniques
+ Apply new statistical procedures
+ Create advanced programs from ground up
+ Teach analysts within and outside of the team to utilize new advanced analytics techniques
+ Make oral presentations to business units
+ Represent the department on inter-department teams
+ Produce and compile reports
+ Analyze rate revisions and changes on all lines of business
+ Perform analyses of automated/manual systems and processes
+ Analyze and solve business problems
+ Demonstrate strong analytical and problem solving skills
+ Present information from research and statistical analysis to enhance corporate decision making process
+ Support multiple projects simultaneously and work well in a team environment
+ Research and utilize new programming and data mining techniques
+ Communicate effectively with others in a work environment both orally and in writing
**Preferred Qualifications**
Education:
+ Master's degree in Mathematics, Actuarial Science, Statistics or a related field
Experience:
+ One year of insurance-related statistical/predictive modeling experience
+ Experience in personal lines Property and Casualty with specific focus on actuarial research
+ Predictive modeling in insurance environment
**Work Environment**
+ Work from home with travel to office locations as needed. Office locations provide a temperature-controlled office environment.
**What it's like to work for us:**
We serve our members by making their satisfaction our highest priority. We do what's right by sustaining an open, honest and ethical work environment. We lead in everything we do by offering best-in-class products, benefits and services. And we value our employees by seeking the best talent, rewarding high performance and holding ourselves accountable.
All in all, we create an inclusive and welcoming environment of diverse backgrounds, experiences and viewpoints, realizing our differences make us stronger.
**Who we are:**
The Auto Club Group helps AAA Members enjoy life's journey with peace of mind by providing innovative solutions, advocacy and membership benefits wherever and whenever they need them. We currently conduct business in 13 states in the upper Midwest and the Southeast.
The Auto Club Group has established four long-term enterprise goals:
+ Long-term, sustainable, profitable growth
+ AAA Membership growth and renewal
+ Operational excellence
+ Become the "flagship club" of the AAA Federation
Important Note:
ACG's Compensation philosophy is to provide a market-competitive structure of fair, equitable and performance-based pay to attract and retain excellent talent that will enable ACG to meet its short and long-term goals. ACG utilizes a geographic pay differential as part of the base salary compensation program. Pay ranges outlined in this posting are based on the various ranges within the geographic areas which ACG operates. Salary at time of offer is determined based on these and other factors as associated with the job and job level.
The above statements describe the principle and essential functions, but not all functions that may be inherent in the job. This job requires the ability to perform duties contained in the job description for this position, including, but not limited to, the above requirements. Reasonable accommodations will be made for otherwise qualified applicants, as needed, to enable them to fulfil these requirements.
The Auto Club Group, and all of its affiliated companies, is an equal opportunity/affirmative action employer. All qualified applicants will receive consideration for employment without regard to race, color, religion, sex, gender identity, sexual orientation, national origin, disability or protected veteran status.
**Primary Location** : United States-MI-Dearborn
**Work Locations** :
MI-Admin Office Building (AOB)
1 Auto Club Drive
Dearborn 48126
**Job** : Actuarial
**Organization** : Actuarial
**Schedule** : Full-time
**Employee Status** : Regular
**Job Type** : Regular
**Job Level** : Individual Contributor
**Travel** : No
**Job Posting** : Jul 19, 2022, 8:50:25 AM
**Req ID:** 220002LE