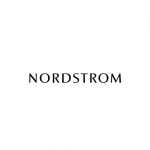 Nordstrom
**Job Description** **Summary Job Description** As a Principal Engineer, you'll be part of a team of skilled technical professionals w
**Job Description**
**Summary Job Description**
As a Principal Engineer, you'll be part of a team of skilled technical professionals whose primary responsibilities include the engineering, tuning, and operations of critical security infrastructure. You will provide technical expertise while collaborating with project managers, engineers, developers and all levels of management to deliver service excellence and execute on strategic and tactical goals. The ideal candidate will be self-starter, creative problem solver and committed team player. Candidate will have a passion for building reliable systems and solving problems, supported by strong operational discipline and a customer focused attitude. You will participate in security audits, risk analysis, vulnerability testing and security reviews.
A successful candidate will have experience working through ambiguity, helping to define security requirements with managers and engineers and incorporating customer feedback, as well as identifying potential problems before they become real problems.
Responsibilities
+ Be an active participant in the Design Review process, evaluating and providing feedback on projects and architectures with a security focus.
+ Mentor, train, and guide teammates.
+ Perform research and data analysis to proactively identify security challenges to be resolved.
+ Provide guidance on setting and configuring systems, application, and devices to extract meaningful logs.
+ Interact with customers to resolve critical issues and to understand new requirements.
+ Support the Security and Asset Management orgs as they execute on their roadmaps, being available for technical consultation and evaluation.
+ Identifying security issues and risks, and developing mitigation plans
+ Champion security training and outreach to internal development and partner teams
+ Security metrics delivery and improvements
+ Participating in incident handling
+ Evaluating and recommending new and emerging security products and technologies
**Requirements**
+ 10+ years experience with demonstrated progression in responsibility
+ Familiarity with the work flows and challenges facing both blue and red teams.
+ Creative thinking and problem-solving in the face of ambiguity with limited resources and real-world constraints, and the ability to identify the root cause of complex problems.
+ Extremely capable with Python or other scripting or programming languages.
+ Previous usage or good knowledge of Security solutions for multiple domains (authentication, network, encryption, etc.), and Security best practices.
+ Ability to work independently and with remote teams.
+ Advanced knowledge of security engineering, system and network security, authentication and security protocols, cryptography, application security.
+ Development experience and/or experience scripting (e.g. python, ruby, bash)
+ Experience working effectively with software engineering teams
+ Excellent written and verbal communication skills
Preferred Qualifications
+ Experience in reviewing complex systems design/code for security best practices and compliance with industry standards
+ Detailed knowledge of system security vulnerabilities and remediation techniques, including penetration testing and the development of exploits
+ Knowledge of network and web related protocols (e.g., TCP/IP, UDP, IPSEC, HTTP, HTTPS, routing protocols)
+ Experience with diverse operating systems
+ Strong and creative problem solving abilities
+ Results oriented, high energy, self-motivated
+ Wry sense of humor a definite plus
**We've got you covered…**
Our employees are our most important asset and that's reflected in our benefits. Nordstrom is proud to offer a variety of benefits to support employees and their families, including:
+ Medical/Vision, Dental, Retirement and Paid Time Away
+ Life Insurance and Disability
+ Merchandise Discount and EAP Resources
A few more important points…
The job posting highlights the most critical responsibilities and requirements of the job. It's not all-inclusive. There may be additional duties, responsibilities and qualifications for this job.
Nordstrom will consider qualified applicants with criminal histories in a manner consistent with all legal requirements.
Applicants with disabilities who require assistance or accommodation should contact the nearest Nordstrom location, which can be identified at www.nordstrom.com at http://www.nordstrom.com/ .
Nordstrom Careers Privacy Policy: https://careers.nordstrom.com/#/contact-us/privacy
© 2020 Nordstrom, Inc.
Current Nordstrom employees: To apply, log into Workday, click the Careers button and then click Find Jobs.
We're a fast-moving fashion company that empowers our people to be innovative, creative and always focused on providing the best service to our customers. The retail industry is rapidly changing, and we have interesting, complex problems to solve every day – from developing cutting-edge technology and opening new stores, to designing fresh, must-have fashion.
Whether you're a genius engineer, a phenomenal salesperson or a supply chain guru, we invite you to bring your unique talents and join our team. We've been on the Fortune™ 100 Best Places to Work list for more than 20 years because we reward great work, promote from within and celebrate diversity.
Our values are the core of who we are. They inspire our employees, delight our customers and bring our business to life every day.
**CUSTOMER OBSESSED**
We strive to know our customers better than anyone else. We listen, anticipate, build trust and move with speed to deliver on their needs.
**OWNERS AT HEART**
We treat every interaction as an opportunity to make an impact and deliver excellence.
**CURIOUS AND EVER CHANGING**
We approach problems with curiosity and create solutions. We unlock potential to be bold, think big and inspire innovation.
**HERE TO WIN**
We're committed to delivering results, both today and tomorrow. We win as a team by supporting and challenging one another to be better every day.
**WE EXTEND OURSELVES**
We treat each other with respect and kindness. We do the small things that make a big difference. We create a welcoming environment, helping people feel connected, valued and part of one community.
Come on! Join us!