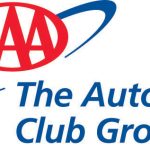 The Auto Club Group
Product Owner I - ( 220002HX ) **Description** **Product Owner – The Auto Club Group** **What you will do:** The Auto Club Group is seek
Product Owner I – ( 220002HX )
**Description**
**Product Owner – The Auto Club Group**
**What you will do:**
The Auto Club Group is seeking prospective **Product Owner I** who ensures product success by owning and maximizing the development of one or more small to mid-sized components of current and future products/programs.
In this position, you will have the opportunity to:
+ Use in-depth knowledge and understanding of specific aspects of assigned components/areas to handle assignments with impact across the product organization.
+ Escalate more complex items or assignments linked to other product focuses to higher-level owners.
+ Work to acquire knowledge of and develop understanding of product functions and areas outside of assigned product focus.
+ Assist management in reaching targeted goals for product implementations to support premium growth and profit/loss across all regions.
+ Own innovation, analysis, issue identification/resolution, upgrades and operational management of assigned components of current and future Policy System/Telematics programs and products.
+ Support the development of strategies associated with assigned product areas. Interact and communicate with front-line managers to line leaders.
+ Lead teams responsible for executing various initiatives in support of assigned product component.
+ Serve as the primary point of contact for all aspects of assigned product components.
+ Collaborate with business subject matter experts/stakeholders, product/project managers, technical teams and vendors to understand, analyze, refine and prioritize needs.
+ Work with Product Managers to ensure alignment and development of product line changes.
+ Partner with vendors as needed to drive product initiatives.
+ Ensure an in-depth understanding of project scope, objectives, and requirements.
+ Manage defect/change request prioritization, remediation, escalation, and notification process for critical business teams.
+ Lead the development and adaptation to product updates and issue resolution.
+ Lead release/sprint management for minor releases.
+ Translate business needs to executable requirements across appropriate work streams.
+ Create and execute communications to ensure understanding of objectives, justifications and additional action items.
+ Lead processes and teams responsible for validate requirements and work streams.
+ Drive the creation of End-to-End, User Acceptance Testing, and System Testing to ensure scenarios are complete and appropriately executed.
+ Assist in discovery, testing and learning activities to validate assumptions and product direction.
+ Work with a team of mobility and user interface subject matter experts to enable improved
+ User experience and integration of mobile technologies.
+ Participate in Go-To- Market activities for business readiness.
+ Support training and launch activities.
+ Maintain ongoing knowledge of industry practices, regulations and factors that affect product performance.
+ Provide recommendations regarding new products/programs to implement in the insurance platform.
+ Provide support in building business cases and request funding for new initiatives.
+ Maintain ongoing ownership and support of all operational facets of assigned product components, to include but not limited to reporting, analysis and process workflows.
+ Analyze data and produce metrics to measure the success and inform leaders of the overall product strategy.
Supervisory Responsibilities:
+ May manage a staff of technical and/or professional personnel who may be distributed in one or more physical location. When managing staff, select, hire, train, develop and terminate assigned staff in accordance with Human Resource policy.
+ Processes leave accruals to ensure the application of eligible time off to employees in the PeopleSoft system.
+ Responsible for the leave accrual process to update leave balances and sync the balances in Time & Labor with the benefits table.
+ Works with the leave administration team to review length of absences to determine the amount of paid time off to be credited and enters information into the system.
+ Responsible for all garnishment administration, including accurate PeopleSoft entry, validation of deductions taken, and reconciliation of said deductions, and submission of payments to the appropriate agencies.
+ Maintains compliance for garnishment table setup within the system, including testing all garnishment related changes delivered with the PeopleSoft tax updates.
+ Responsible for various banking processes within the Payroll Department including submitting all check reversal and stop payment requests to the company bank.
+ Validates the direct deposit file receipt for all payrolls and works with Payroll Accountant/Analyst when needed on reconciliation process.
With our powerful brand and the mentoring we offer, you will find your position as a **Product Owner I** can lead to a rewarding career at our growing organization.
**How you will benefit:**
Product Owner will earn a competitive salary of $100,000 to $145,000 annually with annual bonus potential based on performance.
+ Excellent and comprehensive benefits packages are just another reason to work for the Auto Club Group. Benefits include:
+ 401k Match
+ Medical
+ Dental
+ Vision
+ PTO
+ Paid Holidays
+ Tuition Reimbursement
**Qualifications**
**We're looking for candidates who:**
Education:
+ Bachelor's Degree in a Technical or Quantitative field (Engineering, Finance, Math, Business, Marketing, etc.) and/or professional Insurance /Finance designation
+ Master Degree or higher in a Technical or Quantitative field (Engineering, Finance, Math, Business, Marketing, etc.) or professional insurance designation (FCAS, CPCU, etc.), Project Management Certifications
Experience:
Experience to include two or more of the following:
+ Market planning, development of objectives, strategies and programs for insurance products
+ Researching, developing or enhancing property/casualty products and system changes
+ Developing and testing insurance/membership/banking product pilot programs for new enhancements and processes
+ Pricing new/current insurance/membership/banking products
+ New and current property and casualty products
+ Familiar with policy contract language in order to provide input into
+ Operating in an environment driven by Key Performance Indicators with responsibility/ accountability to determine the best course of action to meet assigned goals
+ Project management to include planning, managing and implementing complex system changes
+ Leading a component of a project teams
+ Coordinating and assigning task to team member
+ Supervising a staff of technical and/or professional personnel in a distributed workforce.
+ Working knowledge and responsibilities within Policy Management, Customer Relationship Management systems
+ Working knowledge and responsibilities within Digital Omni Channel or mobile app transformation for Insurance organization
+ Working knowledge and responsibilities with telematics program for major carriers, OEMs, Service providers, Data integrators
+ Knowledge of:
+ Current property/casualty or
* commercial insurance programs and products, underwriting rules and requirements, forms and processing procedures
+ Regulations, policies and procedures of various regulatory agencies
+ Insurance systems and processes
+ Project management principles and concepts for software development
+ Production support processes and procedures
+ eCommerce, digital platforms, digital product development (Mobile Apps, Omni channel)
Ability to:
+ Recommend new casualty or
* commercial insurance products to meet market needs
+ Represent the Auto Club Group (ACG) in interactions with trade associations, insurance bureaus, government agencies and other insurance companies
+ Communicate effectively with others in a work environment and with the public
+ Manage and conduct in-depth qualitative and quantitative analysis of the market and property/casualty or
* commercial insurance products
+ Management Ability to include:
+ Screen and hire personnel
+ Coach, mentor and develop assigned personnel
+ Conduct difficult conversations while providing constructive feedback
+ Providing succession development opportunities
+ Demonstrate effective employee conflict resolution skills
+ Demonstrate effective workforce management skills
Successful **Product Owner I** will possess effective communication skills, ambition, motivation and drive!
**What it's like to work for us:**
We serve our members by making their satisfaction our highest priority. We do what's right by sustaining an open, honest and ethical work environment. We lead in everything we do by offering best-in-class products, benefits and services. And we value our employees by seeking the best talent, rewarding high performance and holding ourselves accountable.
All in all, we create an inclusive and welcoming environment of diverse backgrounds, experiences and viewpoints, realizing our differences make us stronger.
**Who we are:**
The Auto Club Group helps AAA Members enjoy life's journey with peace of mind by providing innovative solutions, advocacy and membership benefits wherever and whenever they need them. We currently conduct business in 13 states in the upper Midwest and the Southeast.
The Auto Club Group has established four long-term enterprise goals:
+ Long-term, sustainable, profitable growth
+ AAA Membership growth and renewal
+ Operational excellence
+ Become the "flagship club" of the AAA Federation
Important Note:
ACG's Compensation philosophy is to provide a market-competitive structure of fair, equitable and performance-based pay to attract and retain excellent talent that will enable ACG to meet its short and long-term goals. ACG utilizes a geographic pay differential as part of the base salary compensation program. Pay ranges outlined in this posting are based on the various ranges within the geographic areas which ACG operates. Salary at time of offer is determined based on these and other factors as associated with the job and job level.
The above statements describe the principle and essential functions, but not all functions that may be inherent in the job. This job requires the ability to perform duties contained in the job description for this position, including, but not limited to, the above requirements. Reasonable accommodations will be made for otherwise qualified applicants, as needed, to enable them to fulfil these requirements.
The Auto Club Group, and all of its affiliated companies, is an equal opportunity/affirmative action employer. All qualified applicants will receive consideration for employment without regard to race, color, religion, sex, gender identity, sexual orientation, national origin, disability or protected veteran status.
**Primary Location** : United States-MI-Dearborn
**Work Locations** :
MI-Admin Office Building (AOB)
1 Auto Club Drive
Dearborn 48126
**Job** : Actuarial
**Organization** : Actuarial
**Schedule** : Full-time
**Employee Status** : Regular
**Job Type** : Regular
**Job Level** : Manager
**Travel** : No
**Job Posting** : Jul 8, 2022, 1:14:33 PM
**Req ID:** 220002HX